Earlier this summer, the New York Yankees were struggling to string wins together, and it remained an open question as to whether the loaded roster would even make it to the postseason. But the team has put together a run of 11 straight wins to take command of the American League wild-card race and challenge the Tampa Bay Rays for the AL East title.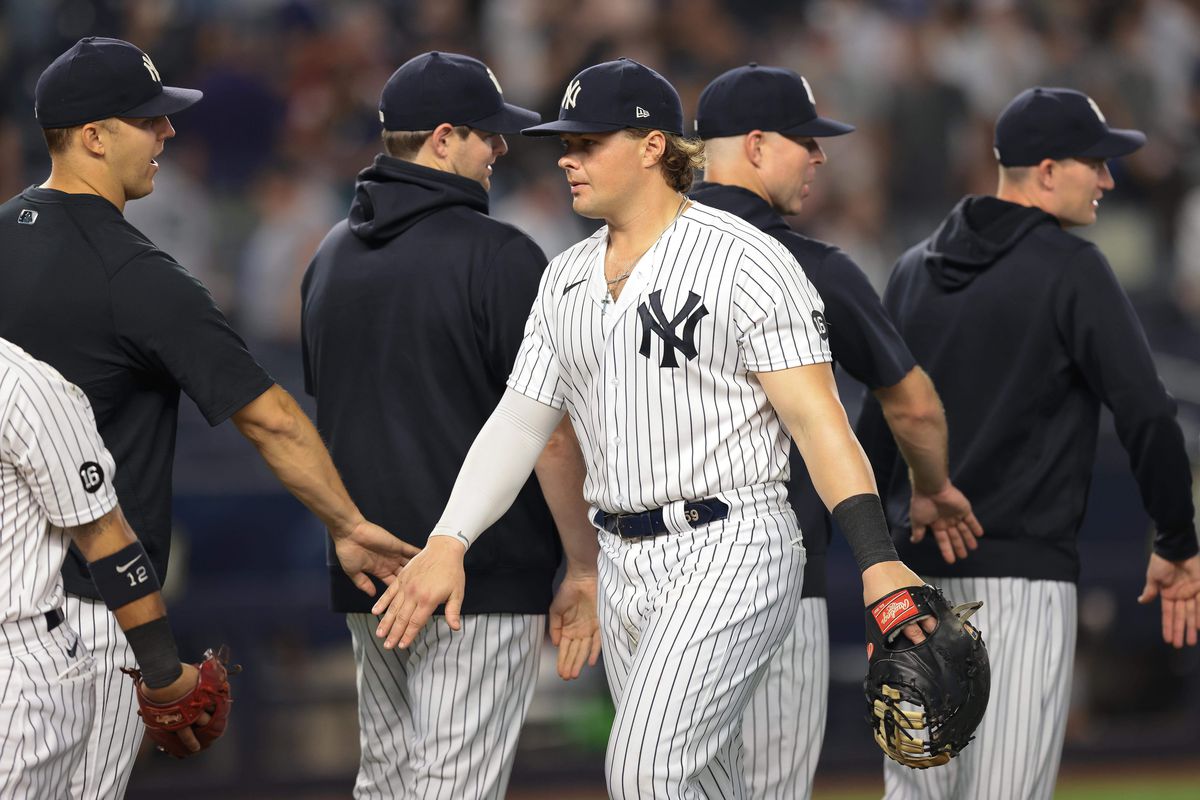 Wandy Peralta got Freddie Freeman to fly out with the bases loaded in the bottom of the ninth to help New York hang on to a 5-4 win over the Atlanta Braves on Tuesday.
Yankees soar as rivals wilt
The victory ran the Yankees' record to 74-52. New York now holds a 2.5-game lead over the Boston Red Sox for the first AL wild card, and is only four games back of Tampa Bay in the divisional race.
"I feel like our guys are very comfortable in these close games," Yankees manager Aaron Boone told reporters. "Whether we pull it out, whether we lose one, whatever it may be – I know we're comfortable and we're gonna play our game."
The Yankees streak has come as some of their chief rivals for AL wild-card berths have fallen on hard times. The Oakland Athletics (70-57) have lost four in a row and eight of 10. The Toronto Blue Jays have dropped seven of their last 10 games. And Boston has muddled to a 9-12 record so far in August, though it has now won its last two games.
At the moment, the Red Sox control the second AL wild-card position. Oakland sits two games behind, with Toronto having fallen 5.5 games back.
Seattle jumps into AL wild-card race
However, a new contender has emerged in recent days: the Seattle Mariners. Seattle wrapped up a three-game sweep of the A's on Tuesday to pull themselves within three games of Boston for a playoff berth.
Seattle's recent success may be a bit illusory. The team holds a -56 run differential, by far the worst of any AL wild-card contender. But even if they are playing over their heads, the Mariners aren't going to let that ruin the party as they fight their way back into the race.
"Somebody just told me our run differential was minus-9 this trip," Mariners manager Scott Servais told reporters. "But our fun differential was about plus-90. We're going with that, and we're going to ride that one a little bit."
---
AL Wild-Card Odds (via BetMGM, FanGraphs)
AL Pennant Odds (BetMGM)
Playoff Odds (FanGraphs)
New York Yankees
+425
94.0%
Boston Red Sox
+1200
82.3%
Oakland Athletics
+1500
16.1%
Toronto Blue Jays
+3000
8.3%
Seattle Mariners
+5000
4.5%
---
Of the AL wild-card hopefuls, sportsbooks are showing the most confidence in the Yankees. A preseason favorite, New York now stands as a +425 pick to win the AL pennant. That number rates favorably when compared to the Red Sox (+1200), Athletics (+1500), Blue Jays (+3000), and Mariners (+5000).
Analytical site FanGraphs largely agrees with that assessment. The website shows the Yankees as having a 94% chance of making the playoffs, with the Red Sox close behind at 82.3%. On the other hand, the Athletics (16.1%), Blue Jays (8.3%), and Mariners (4.5%) are relative long shots to snag an AL wild-card spot.