Bettors and fans want to know if Joel Embiid will play for the Philadelphia 76ers in Game 3 against the Miami Heat. The 76ers listed Embiid as out with an orbital fracture, but updated him to doubtful and hope his status and availability can change before tip-off of Game 3 against the Heat on Friday night.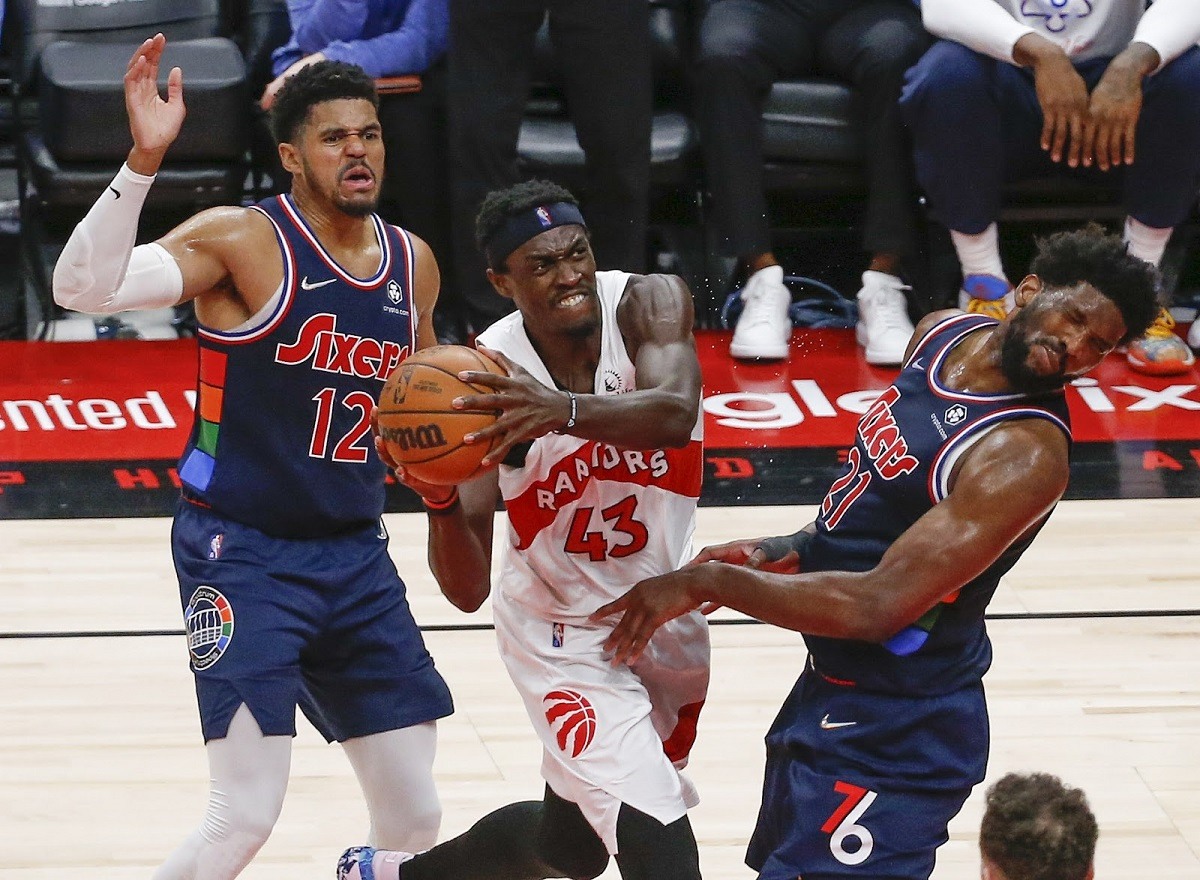 Embiid missed the first two games of the Eastern Conference semifinals due to an orbital fracture and concussion, which he suffered in a series-clinching Game 6 in the first round against the Toronto Raptors. He didn't travel with the 76ers to Miami and stayed behind in Philadelphia for treatments. The Heat won Games 1 and 2, jumping out to a 2-0 series lead.
The 76ers opened as a -1 favorite in Game 3 because oddsmakers thought Embiid would suit up, but after the 76ers listed him as out yesterday, the line quickly changed to a +3 home dog against the visiting Heat. When the 76ers updated Embiid to doubtful on Friday, the line moved again with the 76ers a +1 home dog, or even a pick'em at some sportsbooks in Las Vegas.
"It changes dramatically," said Miami Heat coach Erik Spoelstra about Embiid. "You're talking about MVP talent. We knew that this series was going to shift, and it was going to change pretty dramatically if Joel returns. But yeah, he changes the equation quite a bit."
The Heat are huge favorites at -1400 odds to win the series, according to an update by DraftKings. The 76ers are +800 underdogs to pull off a comeback and upset the top-ranked Heat.
The Heat are +475 odds to win the 2022 NBA championship while the 76ers are the long shot on the futures board at +8000.
Philly 'Small Ball'
Doc Rivers said Embiid wasn't close to returning in Game 3, but hopes he can play in Sunday's Game 4.
"Still has hurdles to get over," said Rivers. "I'm not a doctor. I don't even know the concussion protocols he has to get through, and all the other stuff with the injury."
Embiid suffered an orbital fracture a couple of seasons ago and played using a face mask. On Friday morning, Embiid officially cleared concussion protocol, but he's still listed as out.
Rivers started backup center DeAndre Jordan in Games 1 and 2 to replace Embiid. Jordan didn't log many minutes in either game — 17 in Game 1, 13 in Game 2 — because Rivers swapped him out for a smaller lineup utilizing forwards Paul Reed and Georges Niang. Jordan averaged 5 points and 3.5 assists per game as a starter this series. Obviously, the small-ball lineup didn't fare well for the 76ers because they lost Game 1 by 14 points, and dropped Game 2 by 16.
Embiid led the NBA in scoring this season with 30.6 ppg. The 76ers hoped James Harden would provide a much-needed scoring boost, yet Harden wasn't the leading scorer in the first two games. Tobias Harris led the 76ers with 27 points in Game 1, and Tyrese Maxey led the team with 34 points in Game 2. Harden averaged 18 ppg in the first two games when everyone expected the old Harden from the Houston Rockets glory days to show up and drop 40-plus on the Heat.
Check out more of OG's coverage of the 2022 NBA Playoffs.