American bookmaker William Sean Creighton, who was best known for founding and operating the online sportsbook site 5Dimes, was found dead last week in Costa Rica, according to ESPN. Creighton was 43, and had been missing since September 2018.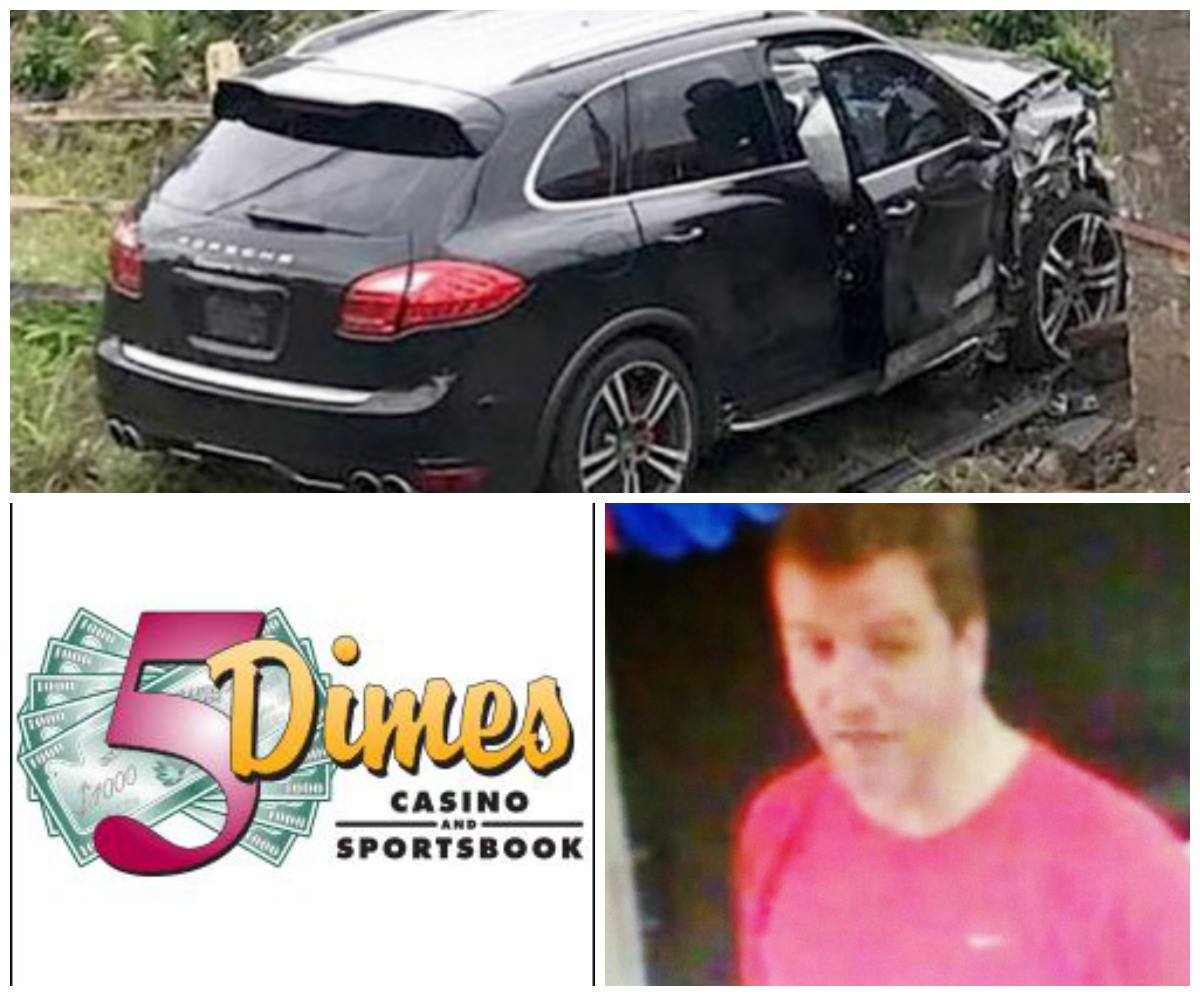 ESPN cited a statement from Costa Rica's judicial investigation department (OIJ), which said that Creighton had been found last week in a cemetery in the town of Quepos.
Ransom, Rumors Cloud Creighton Investigation
In a statement, the US State Department appeared to confirm that information.
"We can confirm Costa Rican authorities identified the remains of a US citizen in Costa Rica," a State Department spokesperson said in a statement to ESPN. "We offer our sincerest condolences to the family on their loss. We are closely monitoring local authorities' investigation into the cause of death. We stand ready to provide all appropriate consular assistance."
The confirmation that Creighton's body has been found may end a long and unusual investigation into his whereabouts.
In January, the OIJ reported that Creighton had been abducted after leaving the 5Dimes offices on Sept. 24, 2018. Costa Rican officials said that Creighton had been pulled over by traffic police before four men arrived in a gray pickup truck and abducted him.
The next morning, Creighton's relatives received a demand for approximately $5 million in ransom. Eventually, his family paid a $1 million ransom in Bitcoin.
William Creighton Abduction Timeline

September 2018

Creighton abducted leaving 5Dimes office
Wife receives $5 million ransom demand
Family pays $1 million in Bitcoin
Police launch investigation

October 2018

Costa Rica Star erroneously reports body had been found

January 2019

Authorities in Spain and Costa Rica conduct raids
Arrest 12 suspects

April 2019 

3 suspects (alleged ringleader, his mother, and a companion) extradited to Costa Rica from Spain

September 2019

Creighton's body confirmed found in cemetery in Quepos, Costa Rica
Last October, the Costa Rica Star reported that Creighton's body had been found, and that sources suggested he had been the victim of a kidnapping arranged by someone close to him. However, those reports were never confirmed by the OIJ, and the more recent discovery appears to suggest that the initial reports were incorrect.
Then, in January, authorities arrested 12 individuals in Costa Rica and Spain who were suspected of being involved in Creighton's disappearance. Three of those suspects were extradited to Costa Rica from Spain in April for further investigation. However, it appears that nobody has yet been formally charged in his disappearance.
5Dimes an Early Player in Online Sports Betting
Creighton, the son of Giant Eagle grocery store chain owner William Creighton, grew up in West Virginia. After graduation from West Virginia University with a degree in business administration, he moved to Costa Rica to launch 5Dimes in 1999.
5Dimes would go on to become one of the most prominent offshore online sportsbooks in the early days of Internet gambling. While it has never been licensed in the United States, 5Dimes has always accepted American players, a practice that eventually caught the attention of US authorities.
In 2016, 5Dimes was investigated by the Department of Homeland Security for possible money laundering. According to a seizure warrant, investigators believed that 5Dimes was allowing American gamblers to circumvent banking restrictions by using gift cards to deposit and withdraw funds from the site. However, the US government has yet to formally charge either Creighton or 5Dimes.