We have five home dogs in NFL Week 4 action, including the New York Jets, Philadelphia Eagles, New England Patriots, Minnesota Vikings, and Atlanta Falcons. It's not surprising that, for the second time in three weeks, the LOL Jets are home dogs once again.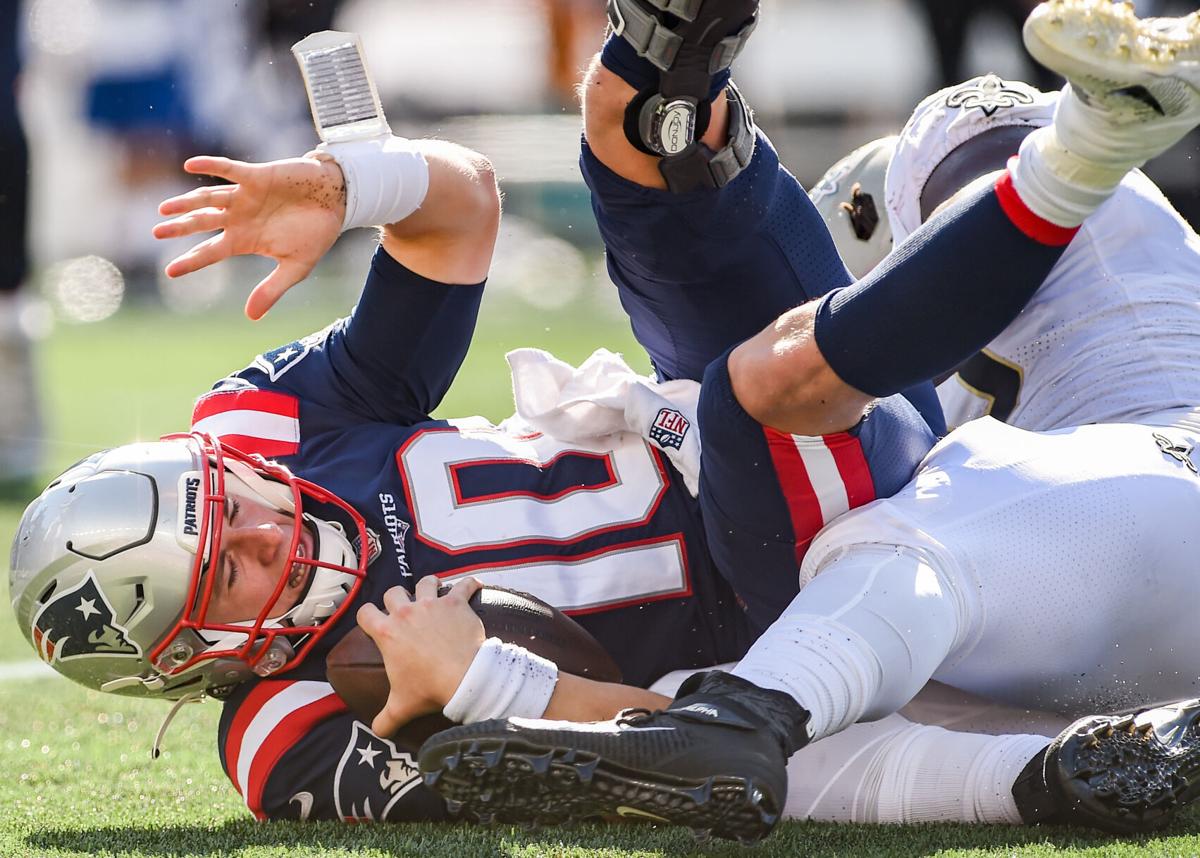 The Super Bowl champion Tampa Bay Bucs visit Foxboro for the triumphant return of Tom Brady against his old team and former head coach. The Brady and Bill Belichick reunion will be frosty, especially since the struggling Pats have a losing record, and the Bucs are the current favorite to win the Super Bowl.
---
| | |
| --- | --- |
| Matchup | Line |
| Tennessee (2-1) at New York Jets (0-3) | NYJ +7 |
| Kansas City (1-2) at Philadelphia (1-2) | PHI +7 |
| Tampa Bay (2-1) at New England (1-2) | NE +6.5 |
| Cleveland (2-1) at Minnesota (1-2) | MIN +2 |
| Washington (1-2) at Atlanta (1-2) | ATL +1.5 |
---
In Week 3, home dogs went 2-2 against the spread, but only 1-3 straight up. Overall this season, home dogs are 9-8 ATS and 6-11 SU.
New York Jets +7
The LOL Jets (0-3) are fade-worthy material once again this season, so it's not surprising to see them listed among the home dogs. The Tennessee Titans (2-1) are a popular Survivor Pool pick this week, even though they're on the road. When you play the Jets, even at MetLife Stadium, they're so bad that home-field advantage isn't even a factor.
The Jets are the lowest-scoring team in the league with 20 total points this season. They were blanked by the Denver Broncos last week, and they scored only six points against the Patriots in Week 2. Things are so bad with the Jets that you can find tickets for as low as $10 on secondary sale sites.
BREAKING: This kid is not a Jets fan anymore pic.twitter.com/919hNAFTT1

— Jomboy Media (@JomboyMedia) September 27, 2021
Philadelphia Eagles +7
The Kansas City Chiefs (1-2) are off to their worst start since Patrick Mahomes took over at quarterback. Sure, it's a long slog with a 17-week season, but the Chiefs need to get their crap together. The Philadelphia Eagles (1-2) are the perfect team to help Mahomes and KC bust out of their funk.
The Eagles' sole win happened in Week 1 against the Atlanta Falcons, but they've dropped two in a row since then, with their defense allowing 29.5 ppg in both their losses to the San Francisco 49ers and Dallas Cowboys.
New England Patriots +6.5
Brady and the Bucs (2-1) return to Foxboro in Week 4, which is the last thing Belichick needs when he's still trying to tighten up the New England Patriots (1-2).
The Pats boast a solid defense that allows only 17 ppg, which has them ranked #5 in defensive scoring. But their lo-fi offense will be challenged to keep up with Brady and the high-octane Bucs. The Bucs are tied with the Arizona Cardinals for most points (103) and highest scoring average (34.3 ppg) The Patriots have the seventh-worst offense in the NFL, which is scary because the teams ahead of them are the LOL Jets, Jacksonville Jaguars, Atlanta Falcons, and Chicago Bears.
It's rare to see the Patriots as a home dog, especially by almost a full touchdown. It's even rarer to see a former player get the best out of Belichick. If anyone knows how to stop Brady, it's Belichick, but that hasn't stopped the market from backing the Bucs. Everyone outside of New England wants to see Belichick eat crow, and Brady is ready to give him a huge serving of it.
Minnesota Vikings +2
The Vikings (1-2) secured their first win of the season against the Seattle Seahawks. They looked good last week, even without running back Dalvin Cook. Cook is expected to return to action in Week 4 when Baker Mayfield and the Cleveland Browns (2-1) visit the twin cities.
A buddy of mine, who's a Vikings season ticket holder, recently said, "In an alternative universe, the Vikings are 3-0 this season."
He has a valid point. The Vikings lost two close games by a total of four points, including a last-second field goal against the Arizona Cardinals in Week 2.
Kirk Cousins gets a lot of guff, but he's leading an offense that's ranked #8 overall with 29 ppg. Cousins completed 74% of his passes this season with eight touchdowns and zero interceptions through three games. Only three other QBs threw more touchdowns than Cousins this season — Brady (10), Mahomes (9), and Matthew Stafford (9) — but the trio has six interceptions among them.
Kirk Cousins hits Justin Jefferson for his third passing TD of the half 🕺

(via @NFL)pic.twitter.com/1WuVKdxuXU

— SportsCenter (@SportsCenter) September 19, 2021
Atlanta Falcons +1.5
The Atlanta Falcons (1-2) and Washington Football Team (1-2) could easily flip positions over the weekend if there's anyone foolish enough to back Atlanta. Sure, the Falcons won their first game of the season, but they defeated the New York Giants in Week 3's Poo Emoji Game of the Week. If the Falcons didn't win that game, you'd expect them to be a dog by a field goal or more. At least the dirty birds won a game, unlike the Giants and Jets.
Washington's backup quarterback, Taylor Heinicke, continues to fill in for Ryan Fitzpatrick. We used to refer to Matt Ryan by his ultra-cool "Matty Ice" moniker, but these days Ryan plays like Matty Melted Ice Cubes.
The Falcons and their fourth-lowest scoring offense have been outscored 94-48. Only the Jets have a worse point differential than the Falcons at -46.