Mere hours after announcing the premature end of its Thoroughbred meet due to provincial COVID-19 restrictions, Woodbine Racetrack abruptly ended its meet on Sunday due to inclement weather rolling through the Province of Ontario.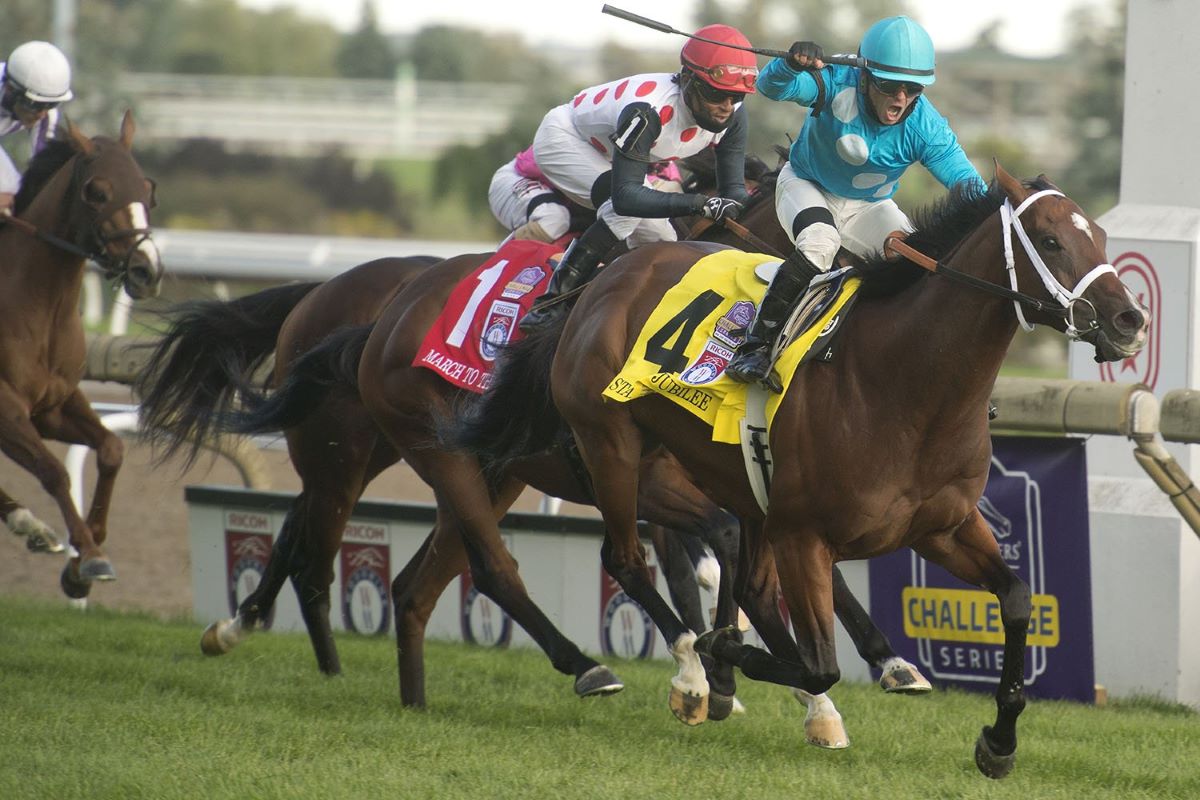 Track officials canceled the last seven races after a storm front brought snow and mixed precipitation to the suburban Toronto track. As a result, two Grade 3 stakes races, the Grey Stakes for 2-year-old males and the Mazarine Stakes for 2-year-old fillies, were scrubbed.
That effectively ended Woodbine's season. Earlier Sunday, Woodbine announced that, due to the Government of Ontario's Friday announcement that the greater Toronto area entered the gray "Lockdown" status, Sunday's card ended the meet.
The change in status came after the Ontario Provincial government changed the area's status to "Lockdown." That prohibits live racing, but does allow training. With the uncertainty surrounding the track's season, you can likely expect that to end as well.
Even Without Spectators, Woodbine Must Close
"We have been – and continue to be – extremely supportive of the Government's efforts to reduce the spread of COVID-19 throughout our Province, and appreciate the many difficult decisions they have to make," said Jim Lawson, Woodbine Entertainment's CEO, in a release. "We have approached the Government to explain the impacts this decision will have on our business and the horse racing industry in Ontario. With a better understanding of our operations, and based on our safety record in operating live racing at our racetracks, we hope that the Government will consider these impacts in the future and assist us in managing the potentially devastating impact to horse people and animal welfare this early shutdown will cause."
Starting with its June opening, Woodbine ran its cards this season without spectators. The track played host to two of Canadian racing's three Triple Crown events, the Queen's Plate on its Tapeta surface, and the Breeders' Stakes on its turf course.
A Dozen Racing Days Disappear
Because of the abbreviated season, Woodbine scratched 12 racing days. The meet was scheduled to end Dec. 13.
"Since we started racing at Woodbine and Mohawk Park in early June, we have demonstrated that racing without spectators poses no greater health risk to participants than training," Lawson said. "We have been a leader in health and safety since the beginning of the pandemic, and we are extremely proud of our record and the cooperation of our racing participants in maintaining a safe racing environment."
The economic impact of this move is unmistakable. Woodbine already laid off more than 1,300 employees due to the pandemic. This imperils the livelihood of approximately 2,000 more – largely backstretch workers.
"Our organization's sole mandate is to sustain the horse racing industry that supports the livelihoods of 20,000 families throughout the province," Lawson said. "Woodbine Entertainment is the engine of that industry and this early shutdown further impacts our business."