While the world fights the coronavirus epidemic, the NFL fights a plague of serious injuries. Big-time fantasy football studs like Christian McCaffrey (Carolina Panthers), Saquon Barkley (NY Giants), and Davante Adams (Green Bay Packers) were sidelined with injuries in Week 2. You should strongly consider adding their backups– RB Mike Davis (Carolina), RB Dion Lewis (NY Giants), or WR Marquez Valdes-Scantling (Green Bay) — to your rosters during waiver wire pickups for Week 3. Also keep an eye on free agent RB Devonta Freeman and TE Jonnu Smith (Tennessee Titans) as other potential waiver wire pickups heading into Week 3.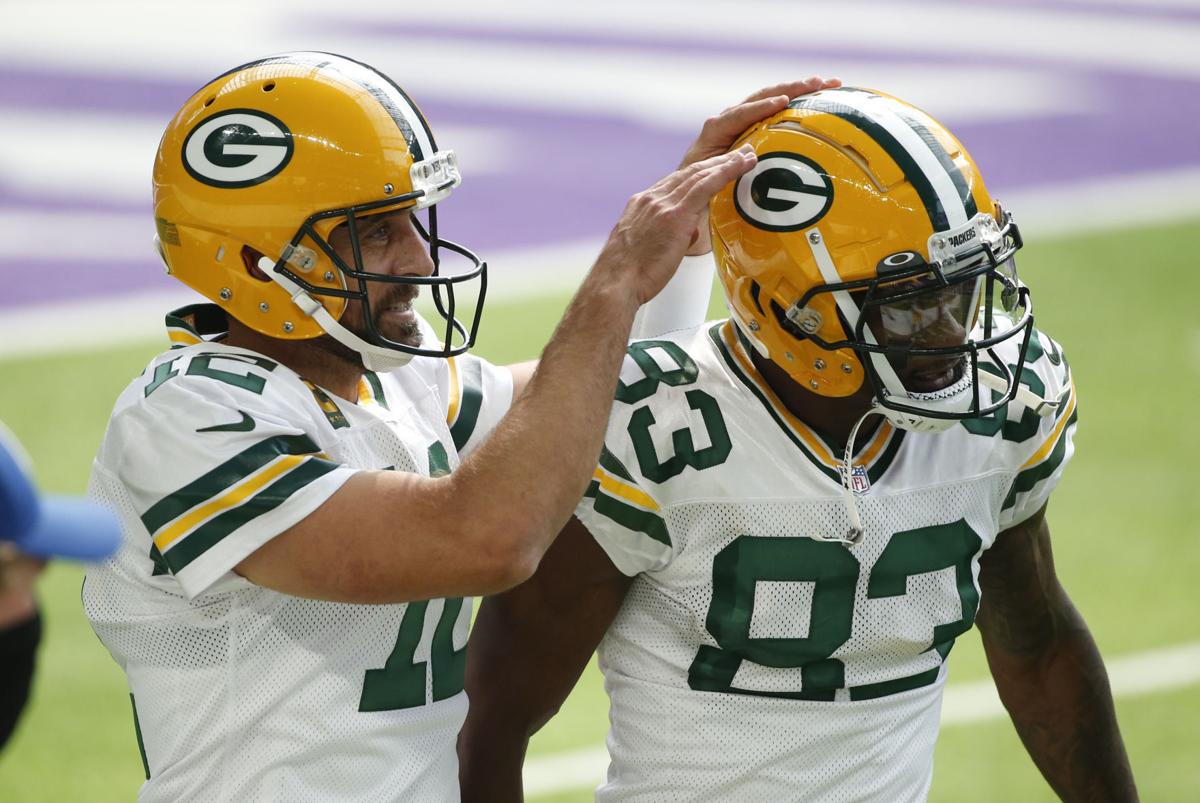 Football is a war of attrition, but even the most brutal military generals would agree that the second week of the 2020 NFL season was utter carnage. It's been almost two decades since so many significant players went down with an injury at the same time.
McCaffrey will miss four to six weeks with a high ankle sprain that he suffered against the Tampa Bay Bucs. Barkley tore his ACL against the Chicago Bears, and will be out for the remainder of the season.
---
WEEK 3 WAIVER WIRE PICKUPS
Mike Davis (RB, Carolina Panthers)
Dion Lewis (RB, NY Giants)
Marquez Valdes-Scantling (WR, Green Bay Packers)
Corey Davis (WR, Tennessee Titans)
Jonnu Smith (TE, Tennessee Titans)
Devonta Freeman (RB, NY Giants)
---
According to consensus preseason fantasy football rankings, McCaffrey was the universal top pick in the draft, and Barkley was the #2 ranked RB just ahead of Zeke Elliot from the Dallas Cowboys. Heading into Week 3, the top two running backs are out.
RB Targets: Devonta Freeman, Dion Lewis, and Mike Davis
Devonta Freeman is the most notable free agent who didn't sign with a team this year. After six seasons with the Atlanta Falcons, the team released him. During the 2015 and 2016 seasons, Freeman rushed for more than 1,000 yards and scored 11 TDs in each season.
The Seattle Seahawks showed a little interest in the two-time Pro Bowler, but he didn't join them. Freeman visited the Philadelphia Eagles last week, but they didn't make a move either. The NY Giants invited Freeman to work out for them. With Barkley out for the rest of the season, they sought a veteran back to work with second-year QB Daniel Jones.
Freeman signed a one-year deal with the Giants, so keep an eye on Freeman for your Week 3 waiver wire additions.
Dion Lewis was the next man up on the Giants roster. The journeyman back played with six teams since 2011. He won a Super Bowl with Bill Belichick and the Patriots during a three-year stint in New England. Lewis rushed 10 times for 20 yards and a touchdown once Barkley went down against the Bears. He also added four catches and 36 receiving yards.
Mike Davis came into this season as McCaffrey's backup in Carolina. He played his college ball with the South Carolina Gamecocks before the San Francisco 49ers drafted him in 2015. He's in his seventh season in the NFL and is playing with his fourth team. In 2018, he appeared in 15 games as a backup RB and averaged 4.6 yards per carry and four touchdowns.
When McCaffrey went down in the second half, Davis came off the bench and caught eight passes for 74 yards. The Panthers were down and Matt Rhule abandoned the run game, but he and Teddy Bridgewater synced up well together. McCaffrey will miss at least a month, so grab Davis in the meantime.
WRs and TE Targets: MVS, Jonnu Smith, and Corey Davis
Davante Adams, Aaron Rodgers' favorite WR on the Green Bay roster, suffered two injuries against the Detroit Lions in Week 2. Adams rolled his ankle in the first half and missed a few plays before returning to the field. When he injured his hamstring, he missed the remainder of the game.
The next two WRs on the roster are Marquez Valdes-Scantling (aka MVS) and Allen Lazard. The Packers were already thin with Equanimeous St. Brown on the IR. In Week 1, Valdes-Scantling caught six passes for 94 yards and a touchdown against the Minnesota Vikings. In Week 2, MVS caught seven passes for 64 yards.
Valdes-Scantling started 20 games in his first two seasons with Green Bay. It takes a while before Rodgers establishes trust with his younger wideouts, but once he does, he won't think twice about throwing to them in clutch situations. Now in his third season, MVS steps into the #1 spot until Adams returns.
Corey Davis steps up on the depth chart in Tennessee. The Titans lost John Brown to a bone-bruise injury in Week 2. Davis responded with 36 receiving yards and a touchdown.
Ryan Tannehill tossed four touchdowns in Week 2's victory over the Jaguars. He connected with tight end Jonnu Smith on two of them. Smith caught four passes for 84 yards and two touchdowns against the Jags. In Week 1, Smith caught four passes, including a touchdown.