With golf's next major championship a little more than a month away, sportsbooks have updated the odds for the US Open, and four golfers are now favored to win, according to one facility. That major, which was originally scheduled for June 18-21, but was postponed because of the COVID-19 pandemic, will be held Sept. 17-20 at Winged Foot Golf Club in Mamaroneck, New York.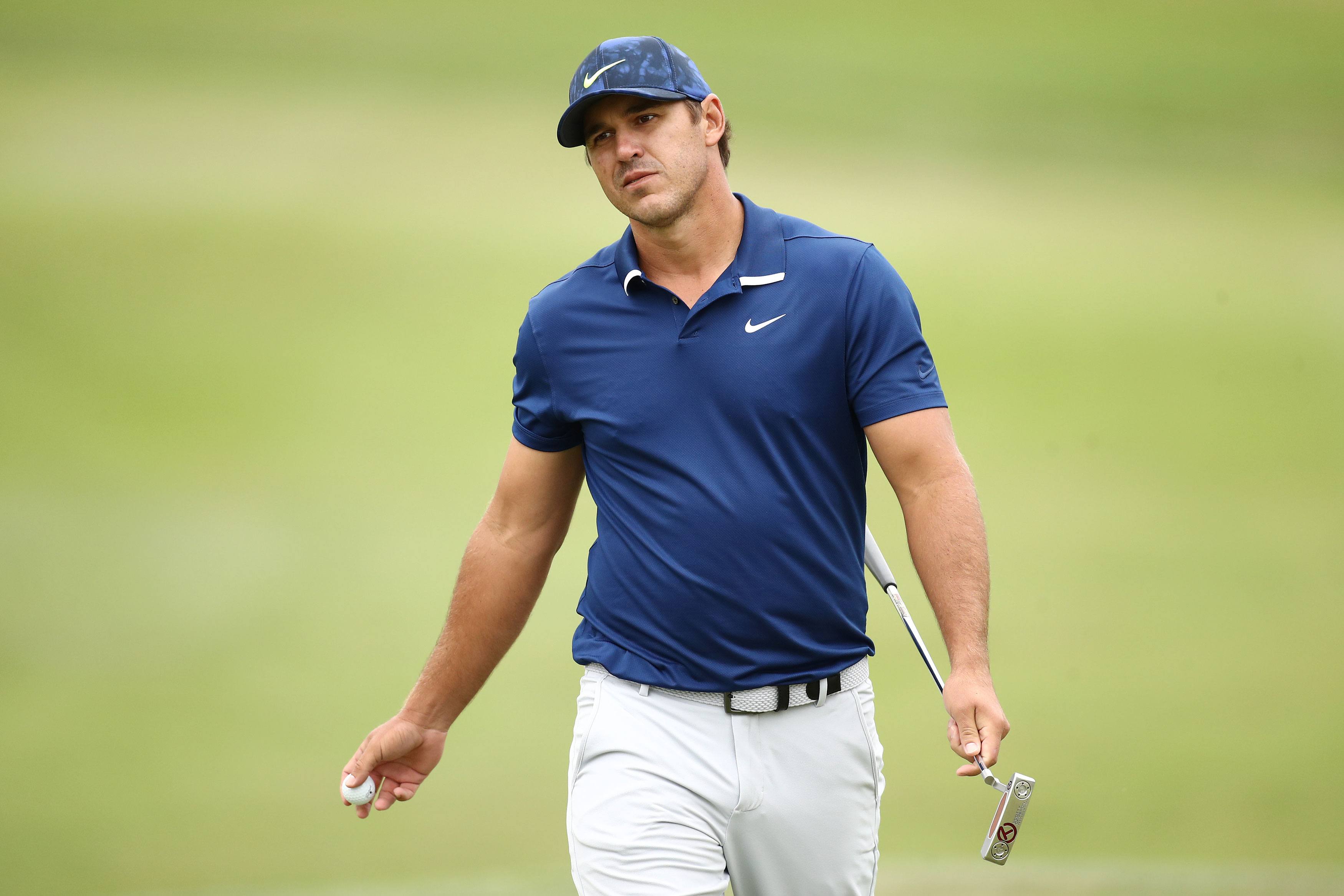 Brooks Koepka was the lone favorite at 8/1 to win the US Open by Bovada on June 30. His odds slipped to 12/1, and he is now in a group with Bryson DeChambeau, Dustin Johnson, and Rory McIlroy. At the Westgate, DeChambeau and Koepka are the favorites at 12/1.
Last week's PGA Championship caused golfers to move up and down the betting board. Koepka slipped, partly because he finished tied for 29th at the first major championship of the year.
Odds to Win US Open
| | | |
| --- | --- | --- |
| Golfer | Aug. 11 | June 30 |
| Brooks Koepka | 12/1 | 8/1 |
| Bryson DeChambeau | 12/1 | 12/1 |
| Dustin Johnson | 12/1 | 12/1 |
| Rory McIlroy | 12/1 | 12/1 |
| Jon Rahm | 14/1 | 14/1 |
| Justin Thomas | 16/1 | 18/1 |
| Collin Morikawa | 20/1 | 40/1 |
| Tiger Woods | 20/1 | 16/1 |
| Xander Schauffele | 20/1 | 25/1 |
| Patrick Cantlay | 25/1 | 25/1 |
| Justin Rose | 28/1 | 28/1 |
| Webb Simpson | 28/1 | 28/1 |
| Hideki Matsuyama | 33/1 | 33/1 |
| Jason Day | 33/1 | 33/1 |
| Tommy Fleetwood | 33/1 | 33/1 |
| Tony Finau | 33/1 | 40/1 |
Source: Bovada
Koepka made more news off the course than on it. After the third round, he took a jab at Dustin Johnson, who was also near the lead after the third round.
"I like my chances," Koepka said. "When I've been in this position before, I've capitalized. I don't know, he's only won one. I'm playing good. We'll see."
Johnson finished tied for second, eight shots better than Koepka. His US Open odds have remained unchanged.
Woods US Open Odds Change
Some golfers saw their US Open odds change because of their performances at the PGA Championship. The most notable were Tiger Woods and Collin Morikawa.
Woods finished on Sunday tied for 37th, and as a result, his US Open odds went from 16/1 to 20/1 at Bovada. They might dip even lower, depending on his results in the upcoming FedEx Playoffs. Woods currently is at 45th in the standings and the top 30 after the second playoff event advance to the Tour Championship.
If Woods has strong results in the first two playoff events, the Northern Trust (Aug. 20-23) and the BMW Championship (Aug. 27-30), he will get into the Tour Championship, Sept. 4-7.
The downside is that playing in these events would mean three straight weeks of tournament golf for the 44-year-old. The US Open is two weeks after that, so he could be playing four events in five weeks. Since the tour's restart in June, Woods has played in two events in three months. He assured reporters on Sunday that he is preparing for the extra work.
"We knew once I started playing again, when I committed to Memorial, that this was going to be a heavy workload, and my training sessions, we've been pushing it pretty hard, making sure that I kept my strength and endurance up," Woods said.
Morikawa Gets Odds Boost
Collin Morikawa saw his odds for the US Open jump up when he won the PGA Championship on Sunday. The first-time major championship winner went from 40/1 to 20/1 at Bovada.
The 23-year-old told reporters after his victory he's ready to win more major championships.
"Like I mentioned earlier, it doesn't stop here," Morikawa said. "I've got a very good taste of what this is like, what a major championship is like. I really do miss the fans. I know we all had to have some type of adjustment not having fans; when fans do start coming back hopefully at some point, it's going to be an adjustment, but this is where I want to be. I love it."