One day after saying events would be played without spectators because of concerns regarding the coronavirus outbreak, PGA Tour commissioner Jay Monahan announced The Players Championship would be canceled along with three subsequent tournaments. The organization's developmental Korn Ferry Tour and the PGA Tour Champions will also see tournaments canceled.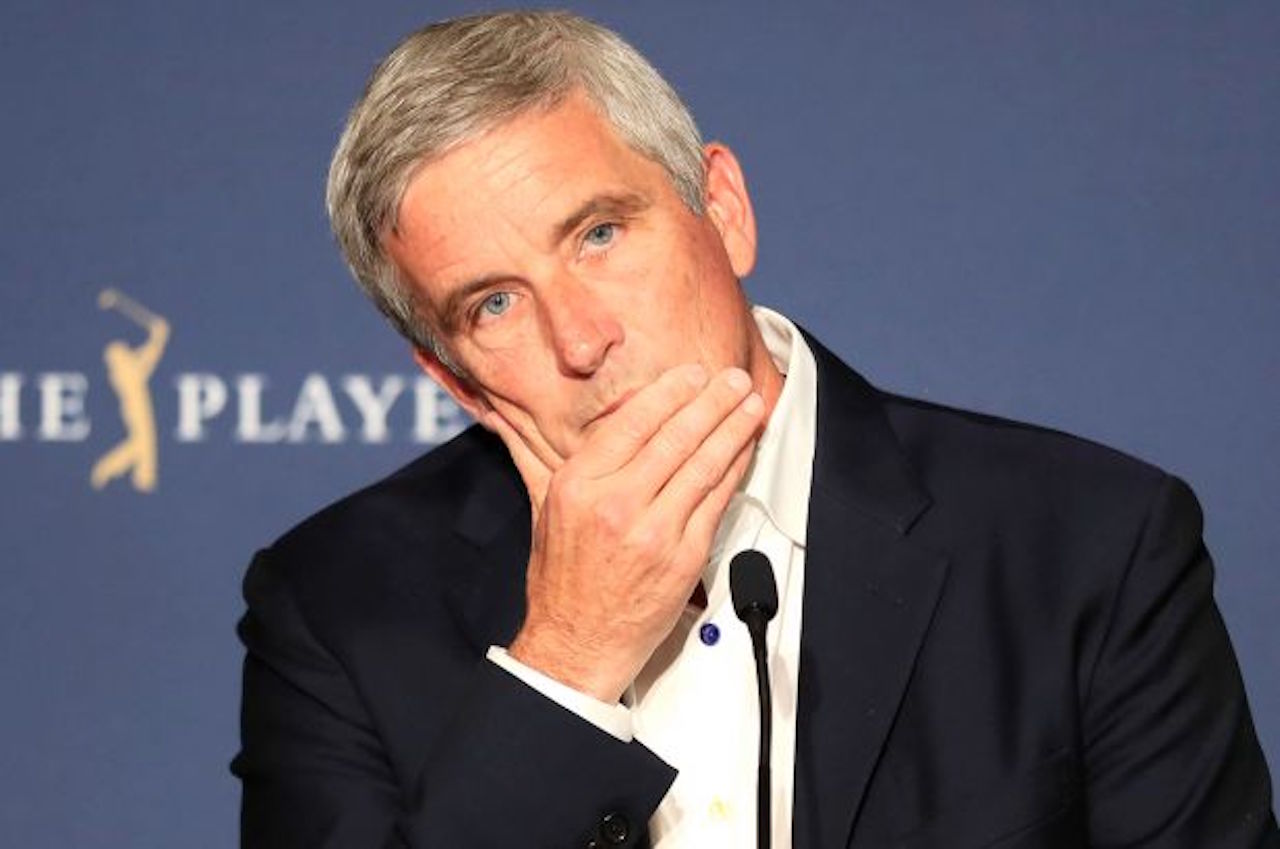 Players were informed by text message late Thursday that The Players Championship would be canceled. Earlier in the day, Hideki Matsuyama, who was a 30/1 pick, tied the course record at 9-under to grab the first-round lead.
The tour put out a statement Thursday night announcing the event won't go on as scheduled.
"We have pledged from the start to be responsible, thoughtful and transparent with our decision process," the statement read. "We did everything possible to create a safe environment for our players in order to continue the event through the weekend, and we were endeavoring to give our fans a much-needed respite from the current climate. But at this point – and as the situation continues to rapidly change – the right thing to do for our players and our fans is to pause."
Pressure Causes Cancellation
Monahan was feeling pressure to call off The Players Championship but initially said playing without fans would be safe. That didn't sit well with some of the golfers.
CT Pan was one of them. He withdrew before the start of his first round Thursday, saying it was the right thing to do.
"I chose to withdraw from the Players Championship because my wife and I want to protect ourselves from the risk of exposure to the coronavirus," Pan wrote on Twitter. "We are fine and our families are fine. Our lifestyle is like a circus, travelling from one place to another. We believe this is a time to exercise caution by not playing this week."
Rory McIlroy, the No. 1 ranked player in the Official World Golf Rankings, was blunt when asked by a reporter on Thursday what the tour should do if a player or caddy came down with coronavirus.
"We need to shut it down then," McIlroy said. "More than anything else, we need to get … everyone needs to get tested. I don't know, I saw that obviously there's commercial labs now are testing at some capacity, I guess, but I think for us to keep playing on tour … all the tour players and people that are involved need to get tested and make sure that no one's got it, because obviously everyone knows you can have it and not have symptoms and pass it on to someone that's more susceptible to getting very ill from it."
Future Uncertain For Professional Golf
In addition to The Players Championship cancellation, the Valspar Championship in Palm Harbor, Florida, the WGC Match Play Championship in Austin, Texas, and the Valero Texas Open in San Antonio, Texas will all be canceled. The Corales Puntacana Open, which is played opposite the WGC event, was already canceled because it is played in the Dominican Republic.
The Masters announced early on Friday that it is postponing the major championship, and will look to reschedule on another date.
The LPGA announced early on Thursday that it is canceling its next three tournaments, including a major championship, the ANA Inspiration. They had previously canceled events early in the schedule in Asia.
The European Tour has also been affected by the coronavirus outbreak. The tour has canceled four events, including this week's Hero Indian Open in New Delhi, India.