Figure skating will make its debut at the 2022 Winter Olympics in Beijing on Friday, as the Russian Olympic Committee and the United States lead the field of 10 teams in the newest discipline of one of the most popular sports on the Winter Games program.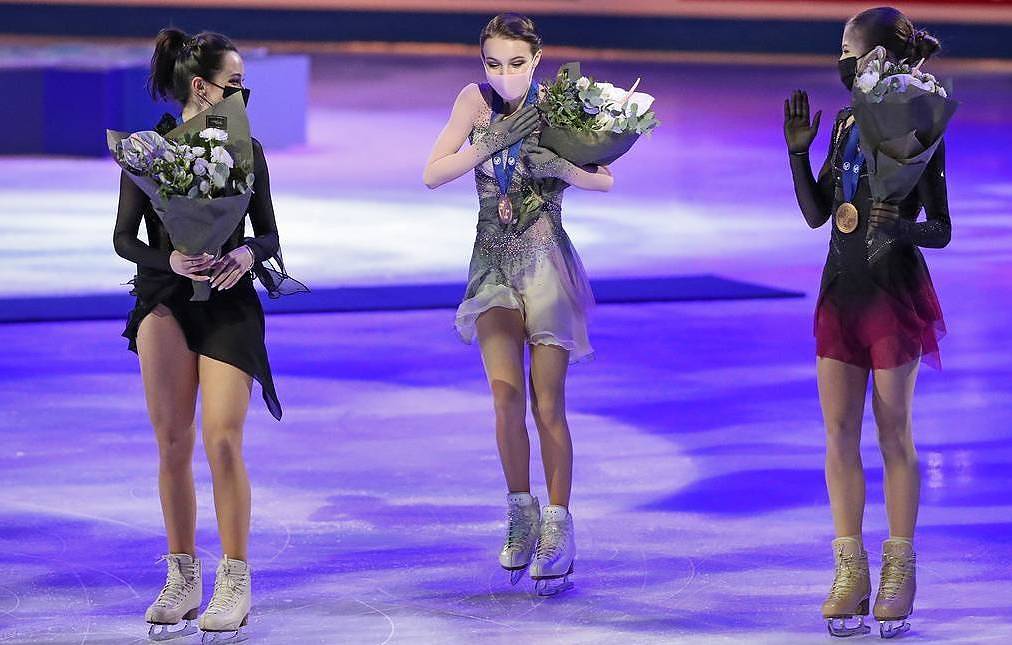 The SugarHouse online sportsbook rates the Russian Olympic Committee (ROC) as an overwhelming -835 favorite to win gold in the team figure skating competition.
Russian depth could dominate team figure skating
The ROC boasts a strong and deep lineup of medal hopefuls nearly across the board in the upcoming individual events. That presents a difficult challenge for anyone trying to upset it in the team figure skating competition.
The Russians are particularly strong in women's figure skating. Kamila Valieva (-1250) comes in as the clear favorite to win the women's gold, and is followed by Anna Shcherbakova (+600) and Alexandra Trusova (+900), who may well sweep the podium for the ROC.
"I'm glad I don't have to compete against them," Nathan Chen, the American favorite to win gold in the men's competition, told reporters. "They're doing spectacular things."
The team competition combines all four traditional figure skating disciplines: men's singles, women's singles, pairs, and ice dancing. Teams score points based on their finishing position in each category, including both short and long programs.
US, Canada among top medal contenders
The United States (+500) comes in as the one country with a realistic chance to beat the ROC and claim gold. Team USA announced that Chen, a three-time world champion, will lead its team figure skating effort. Chen will at least skate the short program for the United States in the men's singles portion, though it's unclear if Jason Brown or Vincent Zhou might skate the long program, which comes just a couple days before the men's singles event begins.
Canada (+2000) comes in as the defending champion in team figure skating, but will be fighting for a podium place in Beijing. Canada's top men's skater, Keegan Messing, is still waiting for clearance to travel to the Olympics while waiting for COVID-19 test results.
---
Olympic Team Figure Skating Odds (via SugarHouse)
Russian Olympic Committee: -835
USA: +500
Canada: +2000
Japan: +2200
China: +3000
Italy: +6000
Georgia: +20000
Germany: +300000
Czech Republic: +300000
Ukraine: +300000
---
Japan (+2200) will also challenge for a podium spot, though it may need a strong performance from men like Shoma Uno and Yuzuru Hanyu to account for weaker performances in other areas. Host China (+3000) could also surprise, with Italy (+6000) looming as a long-shot hope for a medal.
One team is already all but eliminated from medal contention. Germany (+300000) will still compete in the team figure skating event, but will do so without a pairs team. The Germans brought only one pairs team to the Olympics, Minerva Hase and Nolan Seegert. Seegert tested positive for COVID-19, and the pair withdrew from the team competition as a result.