You can say many things about Tacitus, your 9/5 morning line favorite for Saturday's Grade 2 $200,000 Suburban Handicap at Belmont Park. You can call him a disappointment — $2.7 million in earnings aside.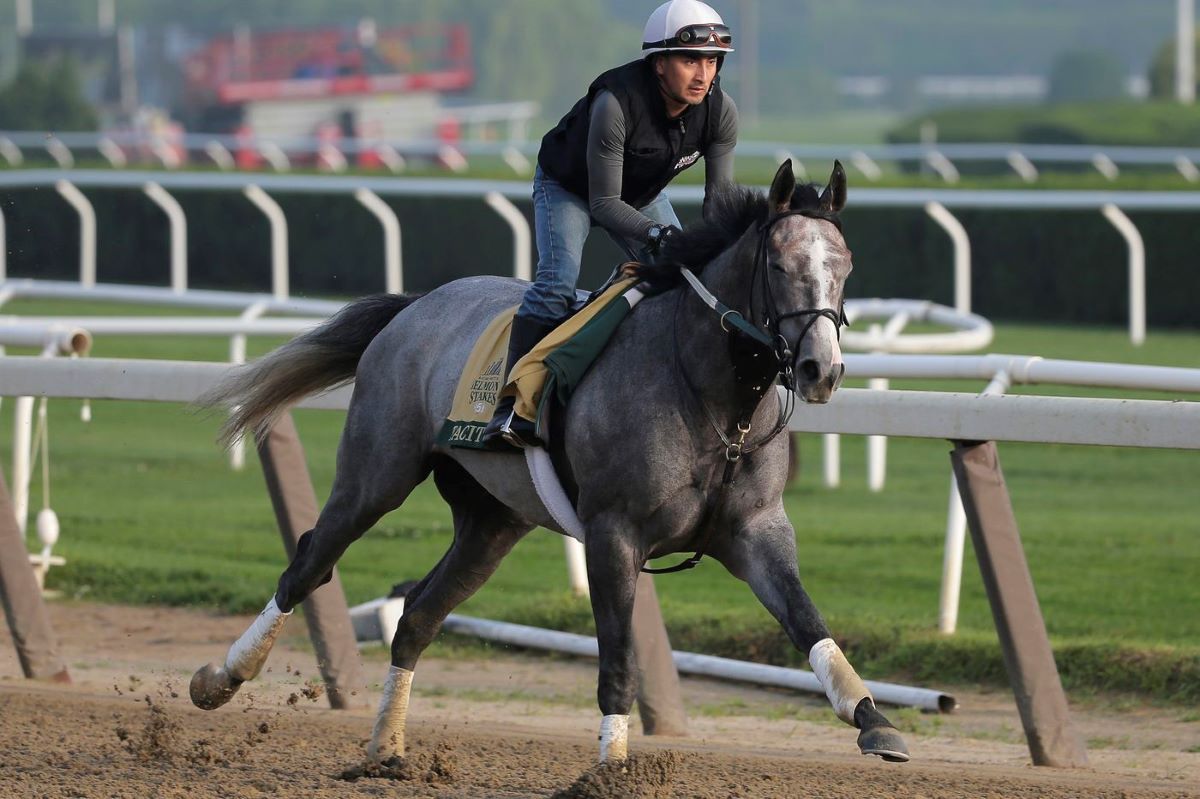 You can say the 4-year-old Tapit progeny should own more than three victories in 11 career starts. Especially when you consider those three victories came in his first three races — the last being the 2019 Wood Memorial. You can say Tacitus enters the 1 ¼-mile Suburban as the most talented colt in the field, because by every measure, he is.
You could say Belmont Park and the Suburban's 10-furlong distance is Tacitus' perfect distance and that he's the perfect horse for that course.
And with all those advantages, Hall of Fame trainer Bill Mott being another checked box on Tacitus' list, you wonder how Tacitus ever loses a race. He epitomizes the trust-fund baby of Thoroughbreds: every advantage is in place to make the racetrack his oyster. Everything but the victories and eye-popping success.
Tacitus hasn't hit the board in two 2020 starts: a fifth in the $20 million Saudi Cup in February and a fourth in May's Grade 2 Oaklawn Handicap. Before that, his last five 2019 races were two thirds bookending three runners-up.
Yes, There's Good Reasons for the Close Calls
Now, granted the thirds were in the Kentucky Derby and the Jockey Club Gold Cup Stakes. The seconds came in the Travers Stakes, the Jim Dandy Stakes and the Belmont Stakes. This means Tacitus hit the board in two Triple Crown races and finished second in one of North America's top 3-year-old non-Triple Crown dirt races – the Travers.
This means about the only thing you can't say about Tacitus is he ducks competition. Far from it, considering he traveled halfway around the world to tangle with Maximum Security, Midnight Bisou and McKinzie in the Saudi Cup. Those happen to be three of the top older horses in the world.
At Oaklawn, where he went off as the 9/2 second favorite, Tacitus took on By My Standards, Mr. Freeze and Warrior's Charge. That latter horse could factor in Saturday's Grade 1 Met Mile. In the Suburban, he'll see Sir Winston and Joevia, the horse that beat him across the Belmont Stakes finish line and the horse who followed him across it.
Give Tacitus This: He'll Fill Your Exotics
Another thing you can say about Tacitus is he's never out of a race. He finished within 4 ¼ lengths of the winner in every defeat. Never fear, horseplayers. Tacitus will complete your exotics.
But when you crunch the numbers, the main thing you can say about Tacitus is he hasn't found the winner's circle in eight races and 15 months. And with a horse featuring this much talent, breeding and ability, it's hard to say why that is.