In Sunday's Gotta Get Unstuck Game of the Day, the Los Angeles Rams (4-1) head up the coast to play Sunday Night Football against the San Francisco 49ers (2-3) at Levi's Stadium in Santa Clara.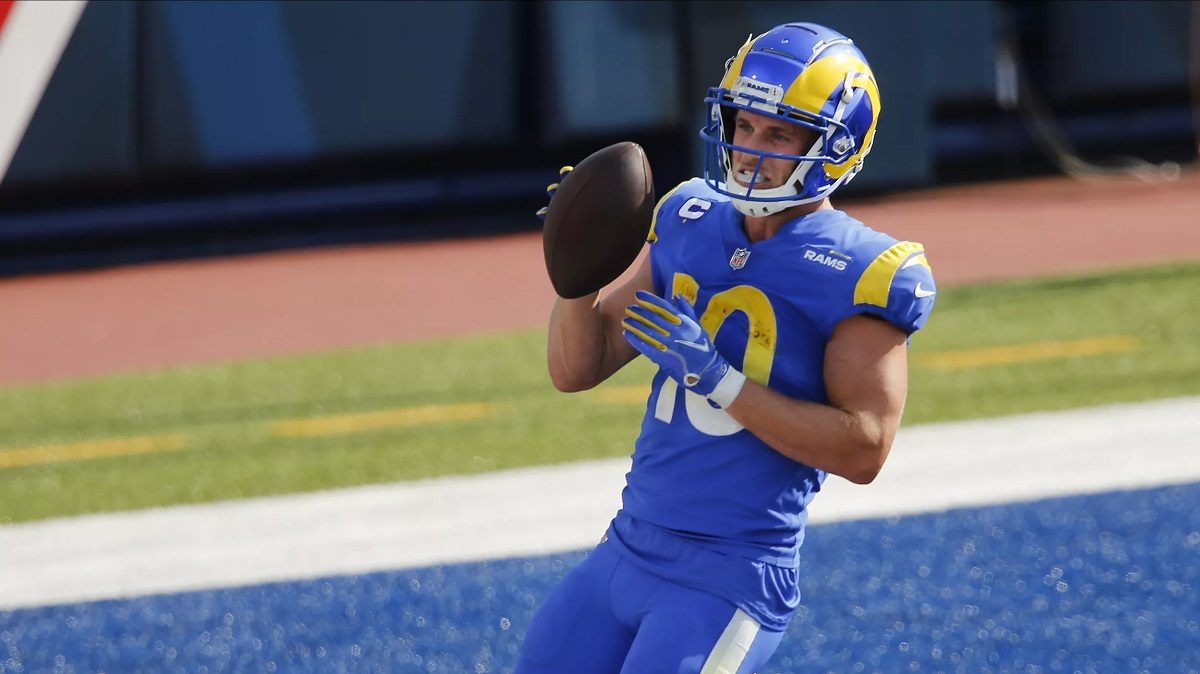 San Francisco has lost all three home games this season, which is one of the reasons the Niners are +3 home dogs against the visiting Rams.
The Niners are 2-0 on the road this season, but both wins came against winless teams in the New York Giants and LOL Jets on the crappy turf at MetLife Stadium.
The Rams only loss occurred at the hands of Josh Allen and the Bills in a 35-32 shootout in Buffalo during Week 3.
---
SNF: LA Rams (4-1) at San Francisco 49ers (3-2)
Kick-off: 5:20pm
Point Spread: LAR -3
Total: 51.5 o/u
Moneyline: LA -145 / SF +130
---
The Seattle Seahawks (5-0) top the NFC West and are 1/2 odds to win the division, according to the Westgate SuperBook in Las Vegas. The LA Rams are 9/4 odds to regain the division crown. After a poor start, the Niners sunk to 20/1 odds to win the NFC West.
According to DraftKings, the Rams are 16/1 odds to win the 2021 Super Bowl, while the 49ers slipped to 48/1.
Jimmy G Quick Leash?
Jimmy Garoppolo returned to action in Week 5 after missing time with a high-ankle sprain. After a dismal first half against the Miami Dolphins that included two interceptions, Kyle Shanahan benched Garoppolo. Shanahan tried to downplay the "benching" and cited health reasons for his decision to reinsert backup QB Nick Mullens into the mix.
"Watching how we were playing as a whole and watching how he was playing, you can tell he was affected by his ankle," Shanahan. "He doesn't normally throw the ball that way and [was] struggling a little bit because of it. The way the game was going, I wasn't going to keep putting him in those positions knowing we were going to have to throw it a lot to come back."
Ryan Fitzpatrick unleashed FitzMagic, lighting up the Niners with 350 yards and three touchdowns in a 43-17 loss.
The latest rumor suggests the Niners will acquire Sam Darnold in a trade. Ouch, that's got to suck for Jimmy G. Just last year, he took the Niners to the Super Bowl. Now, there's serious discussion about replacing him with a beleaguered LOL Jets QB who admitted to seeing ghosts on MNF last season.
Jimmy G is slated to start for the 49ers on Sunday Night Football.
Mr. Mojo Rising
Sean McVay got his mojo back in 2020. If you watch boxing or the UFC, you know that some fighters are never the same after they lose a championship bout. And it takes a while for some fighters to bounce back after a high-profile beatdown. McVay and the Rams fit that description. After losing to the New England Patriots in Super Bowl 53, the Rams struggled in 2019. They went 8-8 and bubbled the playoffs.
The Rams are a full season removed from getting their asses kicked by Belichick and Brady. Plus, they ditched Todd Gurley, their former starting running back. The All-Pro RB clearly had become a former shell of himself while playing through injuries. Gurley signed with the Atlanta Falcons after the Rams cut him. The Rams currently have three capable running backs: Darrell Henderson, Malcolm Brown, and Cam Akers. All three backs average at least 4.0 yards per carry.
Akers, a rookie, missed two games with a rib injury. He returned last week to rush for 61 yards on nine carries. Henderson leads LA with 260 yards, three rushing touchdowns, and a TD reception.
Meanwhile, Jared Goff is thrilled to have Cooper Kupp back at 100% after it took him a while to recover from blowing out his knee. Kupp leads the Rams with 28 receptions, 363 receiving yards, and two touchdowns. Tight end Tyler Higbee has been clutch in the red zone with a team-leading three touchdowns on just 15 total catches.
The Rams head into Sunday Night Football as a favorite by just a field goal against the 49ers.