If Strike Hard runs the same mile time in Saturday's Mucho Macho Man Stakes at Gulfstream Park he ran in a Dec. 5 Gulfstream allowance, the Florida spur of the Kentucky Derby trail will have a new force.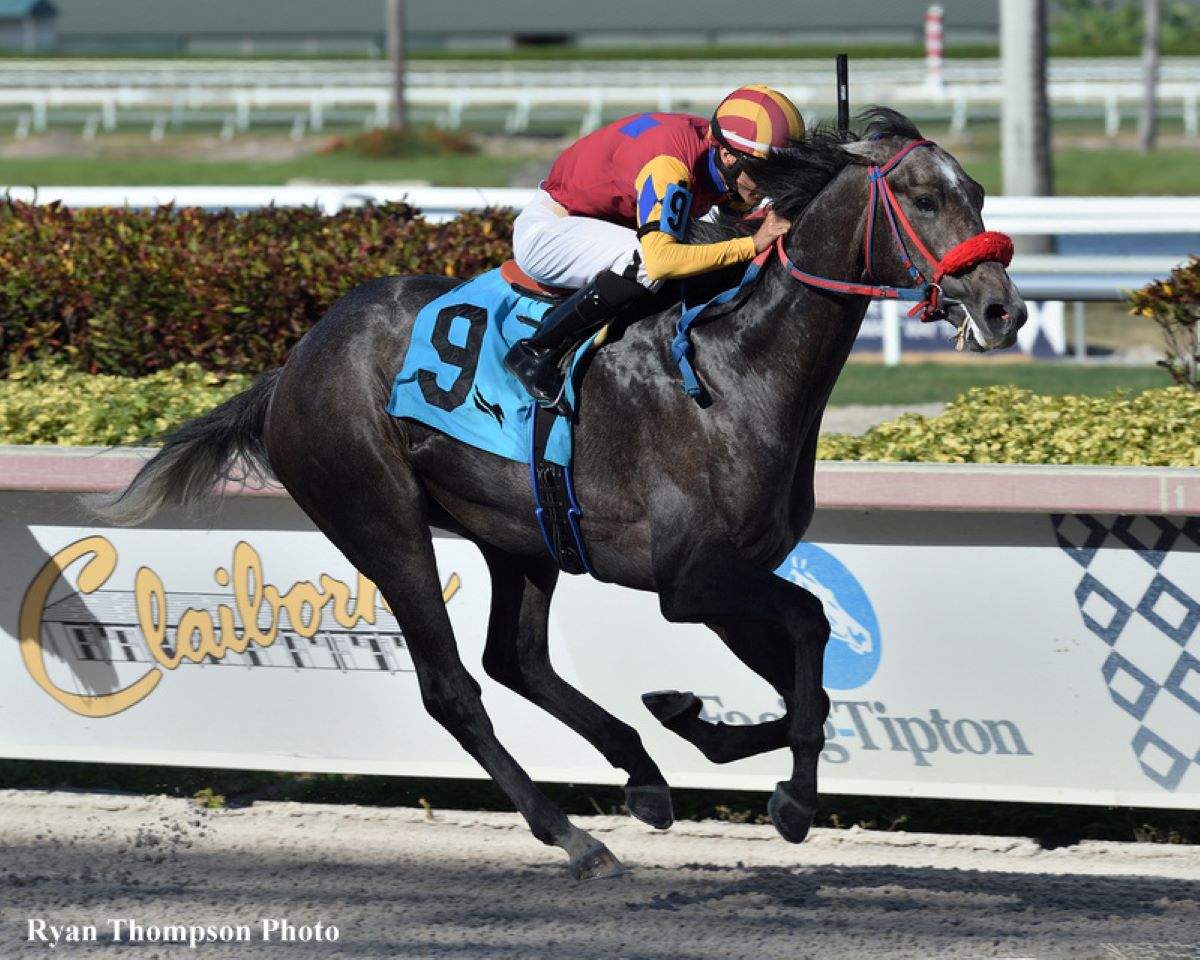 Strike Hard won that allowance by four lengths, covering the mile in 1:35.60. A repeat of that time would rank as the second-fastest time in event history, a second and change behind the 1:34.39 clocked by Itsmyluckyday in the 2013 event. And all Itsmyluckyday did was finish second in the Florida Derby, win three graded stakes – including the 2014 Whitney – and bank more than $1.7 million.
First things first. Strike Hard and his 25-year-old trainer, Matthew Williams, have the $150,000 Mucho Macho Man – and its corresponding deep field – ahead of them. That includes one of meet leader Saffie Joseph's burgeoning stable of soon-to-be 3-year-olds: Skippylongstocking.
Named after the 2013 Breeders' Cup Classic and Awesome Again champion, the Mucho Macho Man is the first rung on Gulfstream Park's four-rung, Derby trail ladder. That ladder ends April 2 at the Grade 1 Florida Derby.
Strike Hard stumbled in his first stakes outing
Strike Hard climbed on that ladder with that resounding victory, his second at a mile and second in five races. The victory came with a career-best 92 Equibase Speed Figure and put Strike Hard on the board for the fourth time in those five races.
The only time the son of Grade 2 Flashback missed the board came in his lone graded stakes outing. That was the Grade 3 Iroquois at Churchill Downs back in September, where Strike Hard finished a woeful seventh. He finished nearly seven lengths behind Major General at 5.80/1.
"I'd like to draw a line through that race," Williams told Gulfstream Park. "I think we shipped him a little too close to the race, just because we were uncertain whether we'd actually get in. They were expecting a big field, there were a lot of nominations, so we didn't ship him when we had initially planned. I hope that means he didn't give us his best that day."
This race will determine next Derby trail steps
Strike Hard came to Williams as a $25,000 purchase as a 2-year-old in training at March's Ocala Breeders Sale. He gives Williams a potential male version of his best horse to date: Dream Marie. That 4-year-old filly placed in five stakes to go with four wins and more than $278,000 in earnings.
"Going into the Mucho Macho Man, I have a lot of confidence," said Williams, who seeks his first stakes win . "I definitely think he's up to the challenge and the level, especially based on his last performance. This race will help us decide what's next."