The Pittsburgh Steelers lost wide receiver JuJu Smith-Schuster for the remainder of the season while he recovers from surgery to repair a shoulder injury.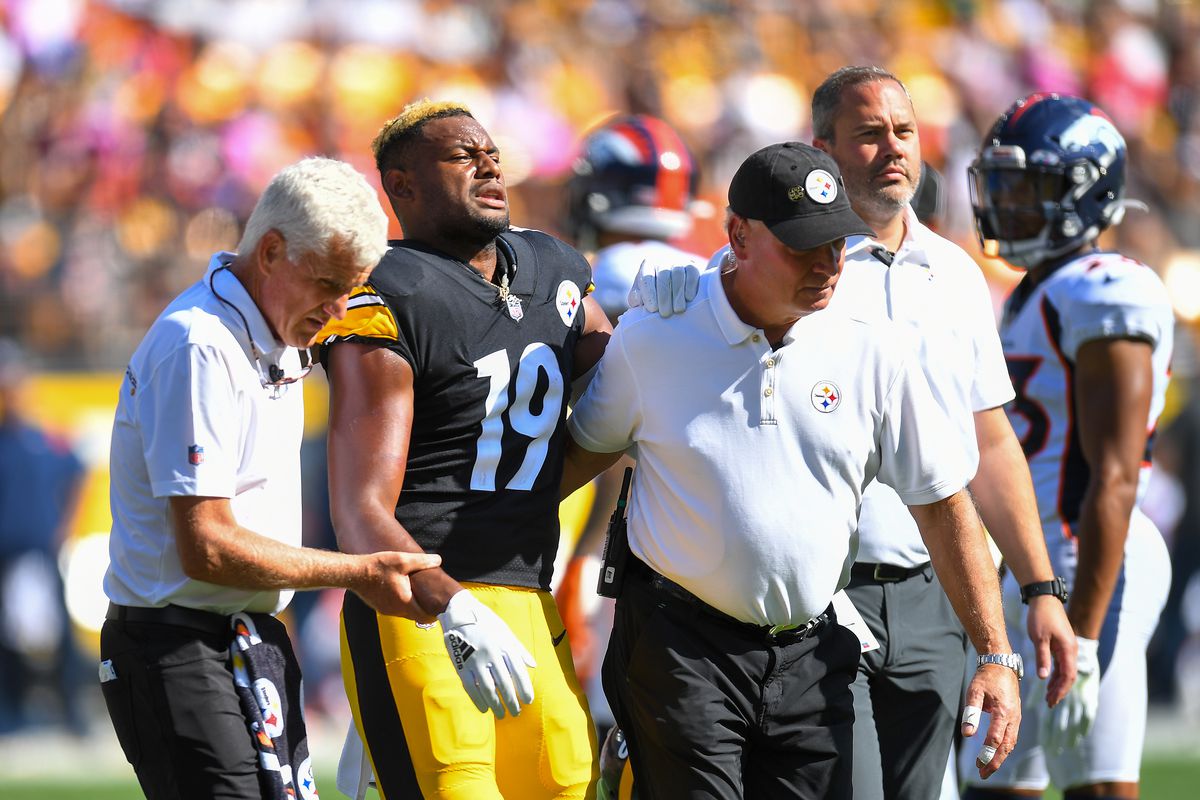 Smith-Schuster dislocated his shoulder after being tackled by Denver's Kareem Jackson in the second quarter during a 27-19 victory against the Denver Broncos. ESPN's Adam Schefter reported Smith-Schuster will undergo surgery later this week, and the Steelers expect him out for four months while recovering from the injury.
It looks like he might have played his last game for the Steelers. In the offseason, Smith-Schuster declined multi-year offers from Kansas City and Baltimore. Instead, he signed a one-year contract for $8 million to stay in Pittsburgh, presumably to play with Ben Roethlisberger in his final season. When Antonio Brown left Pittsburgh after the 2018 season, Smith-Schuster became Big Ben's favorite target.
Last season, Smith-Schuster started 16 games and scored a career-high nine touchdowns. Through his first four seasons in the NFL, Smith-Schuster caught 308 receptions for 3,726 yards and 26 touchdowns.
His production declined over the last couple of seasons. The Steelers drafted Diontae Johnson and Chase Claypool, so Smith-Schuster was the #3 wideout on a team stocked with talented receivers. Before the injury, Smith-Schuster was fourth overall in receiving yards, trailing teammates Johnson, Claypool, and running back Najee Harris.
Smith-Schuster had a slow start this season due to a rib injury in Week 2 and had yet to record a touchdown reception. He contributed 15 receptions for 129 yards with one rushing touchdown.
Expect James Washington and Ray-Ray McCloud to compete for his reps. With Washington nursing a groin injury, McCloud should move up on the depth chart to WR #3.
We loved Smith-Schuster because he inspired one of the funniest fantasy football team names a couple of seasons ago with JuJu Really Want to Hurt Me?