Las Vegas believes LA Dodgers southpaw Clayton Kershaw will win the most games in the regular season, but the 30-year-old would trade them all for one World Series title. The ace of the Los Angeles Dodgers won Game 1 of the 2017 Fall Classic, but blew a four-run lead and was chased out of Game 5 in the fifth inning.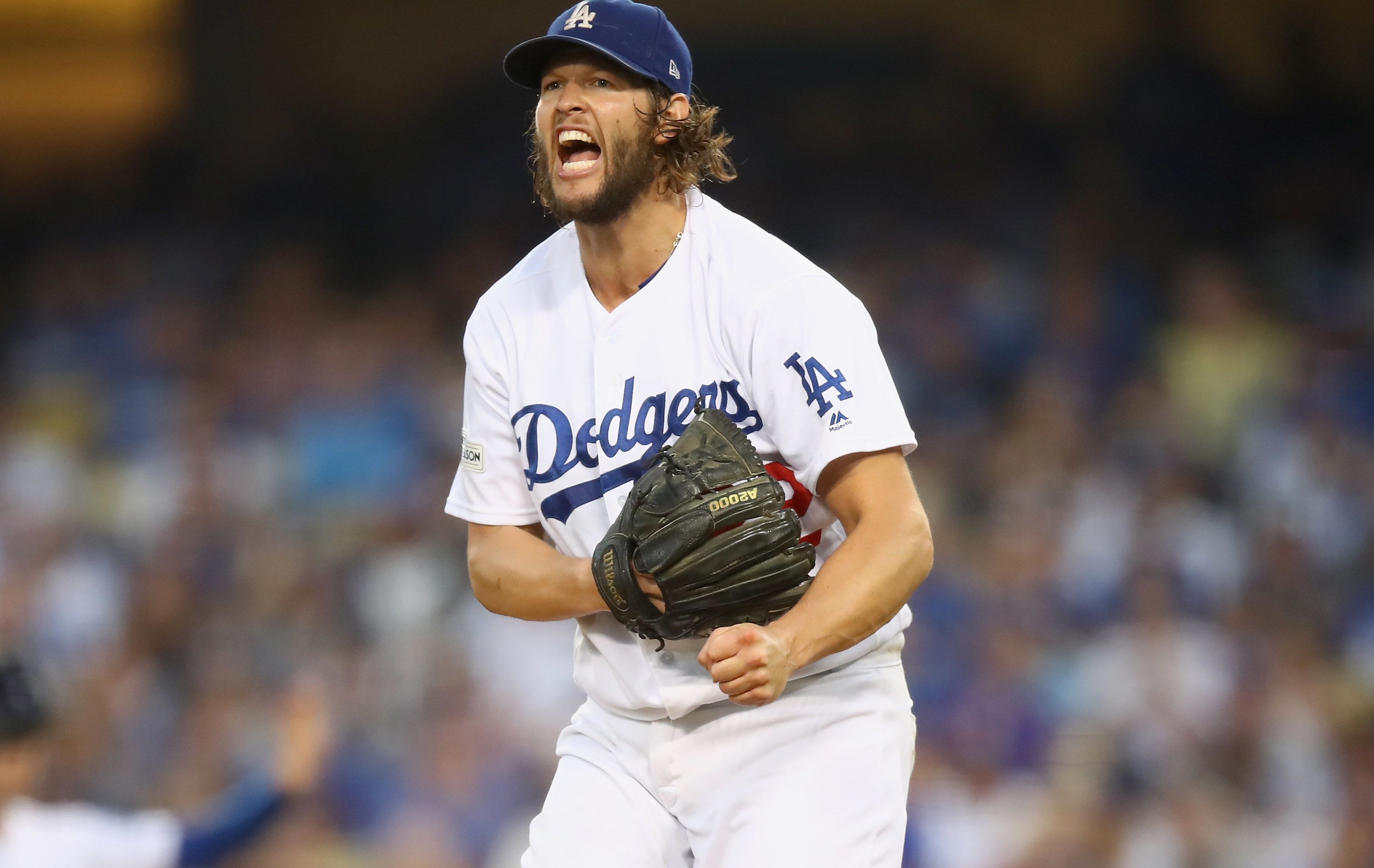 He had to then watch helplessly in Game 7 as Yu Darvish, who joined the Chicago Cubs in the offseason, was pounded in the third inning. He had to come in and mop up for his teammate. Then he got a front row seat as the Houston Astros won their first title in team history.
"Maybe one of these days I won't fail, we won't fail and we'll win one of these things," Kershaw said after the loss. "There's only one team that can succeed. There's only one team that wins the last game, so that's tough."
Spring Training is all about fresh starts and Kershaw is definitely ready to forget how the 2017 season ended. He came to Arizona in the last year of a contract, but ready to focus on what needs to be done to help return the Dodgers to the World Series.
Hot Streak Began in 2017
The Westgate LV SuperBook has Kershaw winning 17.5 games, one better than Max Scherzer of the Washington Nationals. But oddsmakers believe he will struggle to attain that many victories — putting the over at +110, while the under is -130. Scherzer is even money to go over 16.5 victories, and a -120 not to reach that total.
Last season, Kershaw finished 18-4 with a 2.31 ERA and 202 strikeouts. He had 27 starts and missed a few appearances with back issues in July. That is what was widely believed prevented him from winning his fourth Cy Young Award.
The honor for the best pitcher in the National League went to Washington's Scherzer. He had more strikeouts than Kershaw (268), but went 16-6 with a 251 ERA.
Gearing Up for 2018
That is ancient history in Kershaw's mind and he readies for 2018. In his first start of the preseason, he pitched just one inning, but retired all three batters on just 11 pitches. He told the Associated Press he felt sharp.
"I felt good," Kershaw said. "It's good to get back out there. I felt better doing this one than I did in bullpens or stuff like that. With the crowd, facing a different team, it helps a little bit. Glad to get back out there. Even though it was just one inning, it felt good to get back out there."
The optimism seemed to be pouring out of Kershaw as he readies for the regular season. He will be on the mound for Los Angeles on Opening Day, the eighth consecutive year. That breaks the Dodgers' record held by Hall of Famers Don Drysdale and Don Sutton. The all-time mark is 14, held by Jack Morris of the Detroit Tigers.