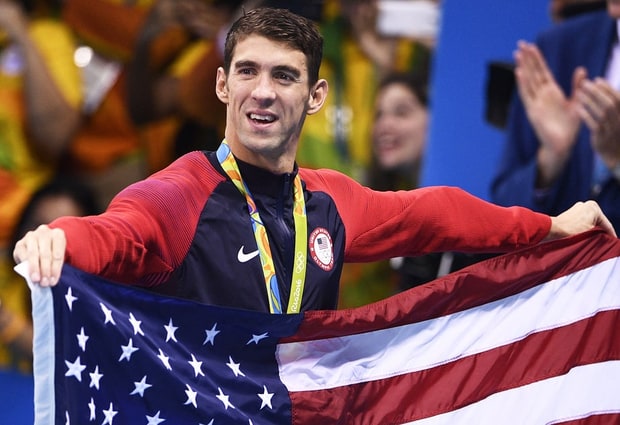 Sports scandals and victories kept sportswriters busy in 2016, and the stories grabbed a significant portion of front-page headlines.
From billionaires making billion-dollar deals, to surprising and seemingly insurmountable upsets, to notorious athletes, well, being notorious, 2016 sports scandals and victories wowed and thrilled sports fans around the globe.
#10 UFC Sold
Perhaps the biggest deal in sports in 2016, the Fertitta brothers, Lorenzo and Frank III, unloaded their Ultimate Fighting Championship (UFC) for a staggering $4 billion. Purchased in 2001 for $2 million, the Station Casinos owners sold the company to Hollywood and sports talent powerhouse WME-IMG.
#9 Deflategate
In April 2016, a federal appeals court sided with the NFL and upheld New England Patriots quarterback Tom Brady's four-game suspension stemming from 2015's "Deflategate" scandal. Accused of deliberately tampering with the pressure of game balls, Vegas quickly adjusted futures on the Patriots, but in the end Brady's absence had little impact on the Patriots' winning ways.
#8 Daily Fantasy Sports
Daily fantasy sports (DFS) was once again an active topic in sports. While Indiana, Colorado, Massachusetts, Mississippi, Missouri, Rhode Island, Tennessee, West Virginia, and Virginia all passed DFS statutes to govern and regulate the online contests, DFS' victory in New York was the marquee headliner.
#7 Sports Betting Loses
While DFS experienced some wins, sports betting legalization lost. Following a lengthy legal battle in New Jersey, the US Third Circuit Court of Appeals ruled in favor of the NCAA and Big Four sports leagues that the state doesn't have the authority to legalize sports betting.
#6 Las Vegas Raiders
Las Vegas billionaire Sheldon Adelson and Oakland Raiders owner Mark Davis worked tirelessly to persuade the local community that bringing the NFL to Sin City is in its best interest. The Southern Nevada Tourism Infrastructure Committee recommended in September to Governor Brian Sandoval (R) to use $750 million in hotel occupancy taxes to help build the $1.9 billion stadium.
#5 Leicester City
The biggest upset of the year was Leicester City overcoming 5,000-1 odds of winning the Premier League soccer title in May.
"Leicester City have pulled off the most unlikely feat in the history of sports," ESPN journalist Gabriele Marcotti opined.
#4 Cleveland Cavaliers
Not to be outdone by Leicester, LeBron James and the Cleveland Cavaliers gave the "Mistake by the Lake" its first major sports championship in 52 years. "I came back for a reason. I came back to bring a championship to our city," James said in July.
#3 Rio Olympics
No topic in sports was more controversial and scandalous than the 2016 Rio Summer Olympics in Brazil. In fact, the Games take the final three spots on our list.
Leading up to the August spectacle, numerous concerns lingered including environmental risks, the Zika virus, incomplete infrastructure and arenas, crime, and terrorism.
But in the end, the Summer Games largely went off without a glitch. Except for, you know, our number two story.
#2 Team USA
Team USA dominated the Summer Olympics by winning 121 total medals including 46 gold. From gymnasts like Simone Biles who shined, to Michael Phelps adding to his medal collection, the USA had a great Olympics.
That was, of course, until swimmer Ryan Lochte claimed a man posing as a police officer robbed him and three other US swimmers at gunpoint. It was later revealed the four athletes were intoxicated, and they had given money to a security guard to pay for vandalism damages they caused at a gas station.
#1 Michael Phelps
Lochte did his best to overshadow the Olympics, but Phelps simply couldn't be beat. The most decorated Olympic athlete in history closed out his storied career by winning five more gold medals to finish with 23.
"I wanted to come back and finish my career how I wanted and this was the cherry on top of the cake," Phelps said.