With Iowa set to become the 11th state taking legal sports bets on Thursday, it's time to check in on the status of sports betting across the United States.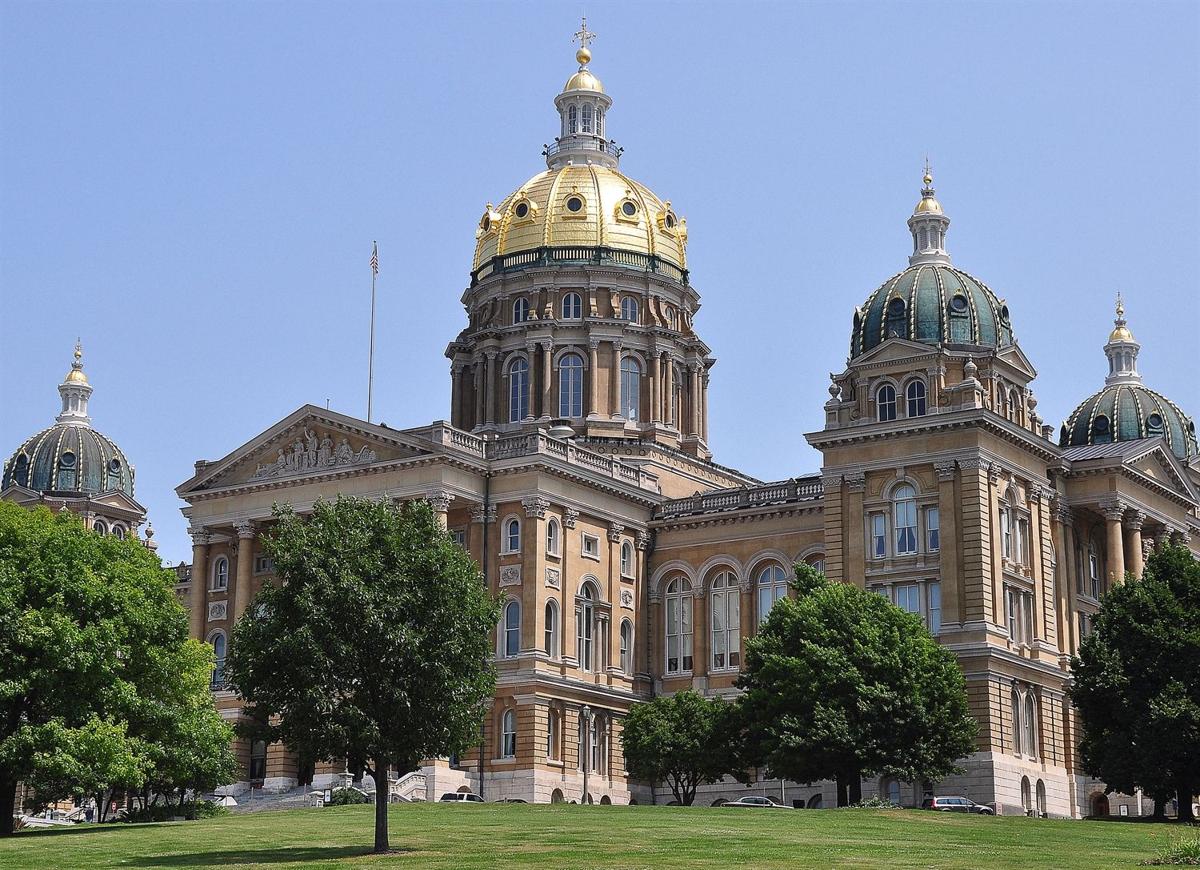 Since the US Supreme Court acted to effectively turn sports betting over to the states, the will to allow this form of gambling has varied.
So far 43 states, the District of Columbia, and Puerto Rico have at least legislatively considered moving towards some form of legalized wagering. Not that all or any of the proposals are the same, but the tide is clearly turning.
Just nine months ago, half the country had yet to act in any way toward sports betting legalization. Twenty-five states had no bills or voter initiatives in place. But now the number of states expressing little interest in allowing residents (and visitors) to put money on a game has dropped to just 10.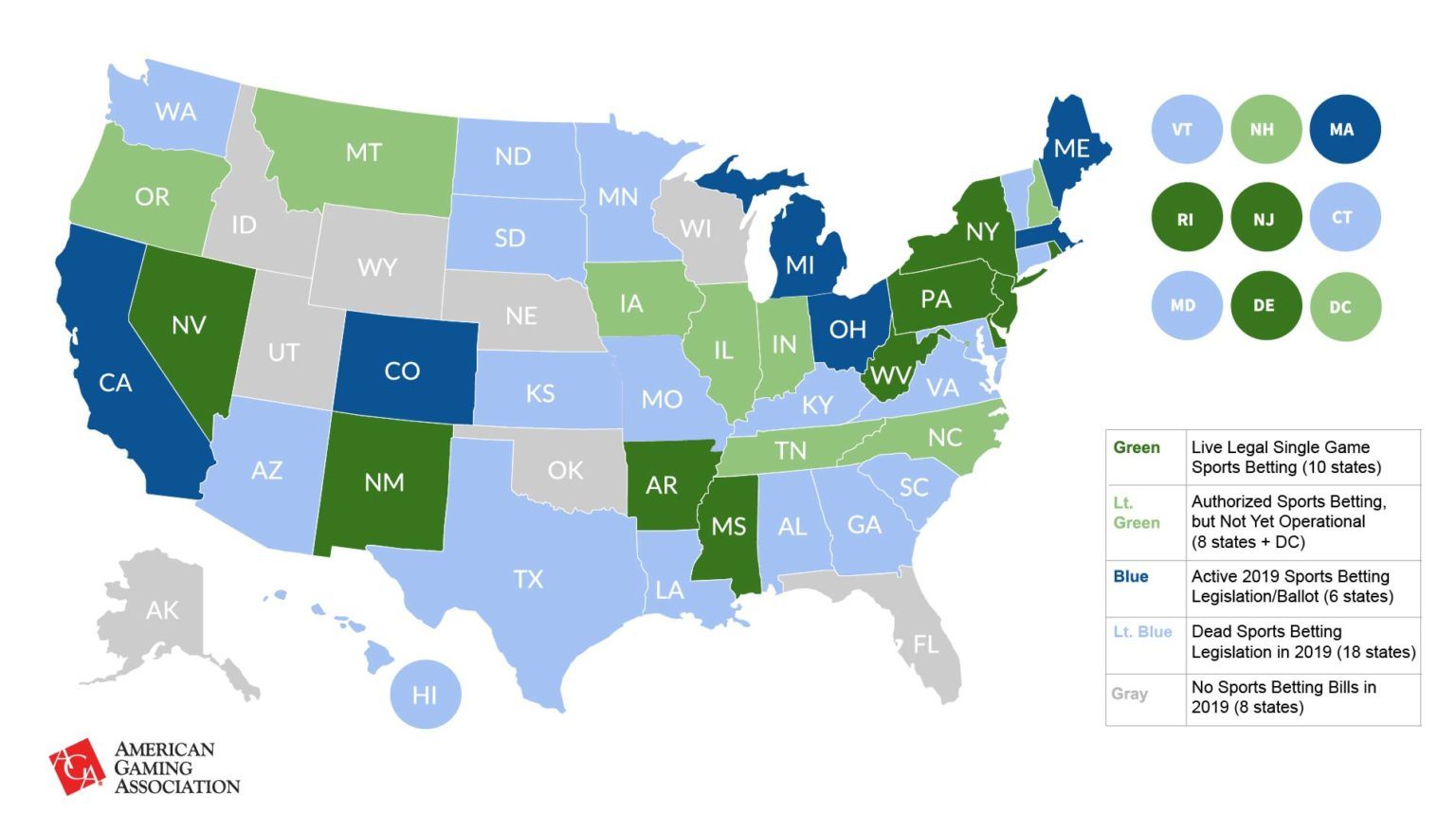 Estimates are that the US could be up to 18 jurisdictions taking legal bets by the start of the 2020 football season. Below is a state-by-state breakdown of where the matter of gambling on sports, legally, stands today.
Open for Business: States with Legal Sports Betting
As of tomorrow, the day Iowa enters the legal sports betting world, there will be 11 states where you can legally place a bet.
West Virginia
New Mexico
Arkansas
Iowa (launches Aug. 15)
In the Hopper: States Getting Ready to Take First Bets
Bills that pass the legislative hurdles often need time to implement full legal sports betting. Some just await a start date, others the establishment of a gaming commission or the issuing of licenses and contracts. But laws have passed in these six states and Washington, DC. The list hints at which states might be next to go live.
Indiana – legal wagering begins Sept. 1
Oregon – approved, awaiting implementation, possibly as soon as September
Illinois – limited legal sports betting now at casinos, mobile app and online in start-up process, racetracks to add sportsbooks in 2020
Montana – at this time only Montana Lottery can accept legal sports bets
New Hampshire – legal but no brick and mortar sites yet approved
Tennessee – law in effect July 1 but implementation is incomplete
District of Columbia – implementation on hold while officials squabble over details
Slow to Market: States with Legislation in Committee
Seventeen states and Puerto Rico are actively considering legal sports betting in one or both statehouses. While some may pass legislation, at this point none will be ready to offer legal sports betting in 2019. But up to a dozen could have something sitting on their governor's desk before the end of next year.
Hawaii
Texas
Georgia
Alabama
South Carolina
Kansas
Arizona
Virginia
Kentucky
Missouri
Colorado
Massachusetts
Minnesota
North Dakota
Washington
Vermont
To the Masses: States with Ballot Initiatives Pending
Six states will vote on gambling referendums in their next state-wide elections. Both Michigan and Maine had previously passed legislation, only to have governors veto the bills. In response, the legislatures have gone to the people with ballot initiatives. Current state polls have all six states heading for voter approval.
 Michigan
 California
 Colorado
 Ohio
 Maine
 Massachusetts
Snuffed Out: States That Have Rejected Sports Betting
For one reason or another, legislation for legal sports betting has failed or been permanently tabled in only three States. No bills will be produced in this legislative session.
Maryland
Oklahoma
Louisiana
On the Sidelines: States with No Legislative Action
For the time being six States are simply not addressing the issue of sports gambling. However, both Wisconsin and Florida could have gaming bills introduced in the next legislative session.
Alaska
Idaho
Wisconsin
Wyoming
Nebraska
Florida
Snowball's Chance: State with No Prayer for Legal Sports Betting
Utah will remain on a list all by itself for the foreseeable future. Utah doesn't permit any forms of gambling — none, zero, zip, nada — and has no intention to chance that, in 2019, 2020, or ever.
Utah
---
Tim Lavalli holds a Ph.D. in psychology and has focused his work on the mental aspects of competitive games. He co-authored Check-Raising the Devil, the autobiography of poker pro Mike Matusow. You can follow him on Twitter @timlavalli.