Southeastern Conference Commissioner Greg Sankey opened the SEC's annual Media Days event by touching on some tough topics. Rather than speak about the 2019 Football season, he chose to speak first  to the mental health of SEC athletes. He followed those comments with some concern and insight into potential effects of gambling on collegiate sports.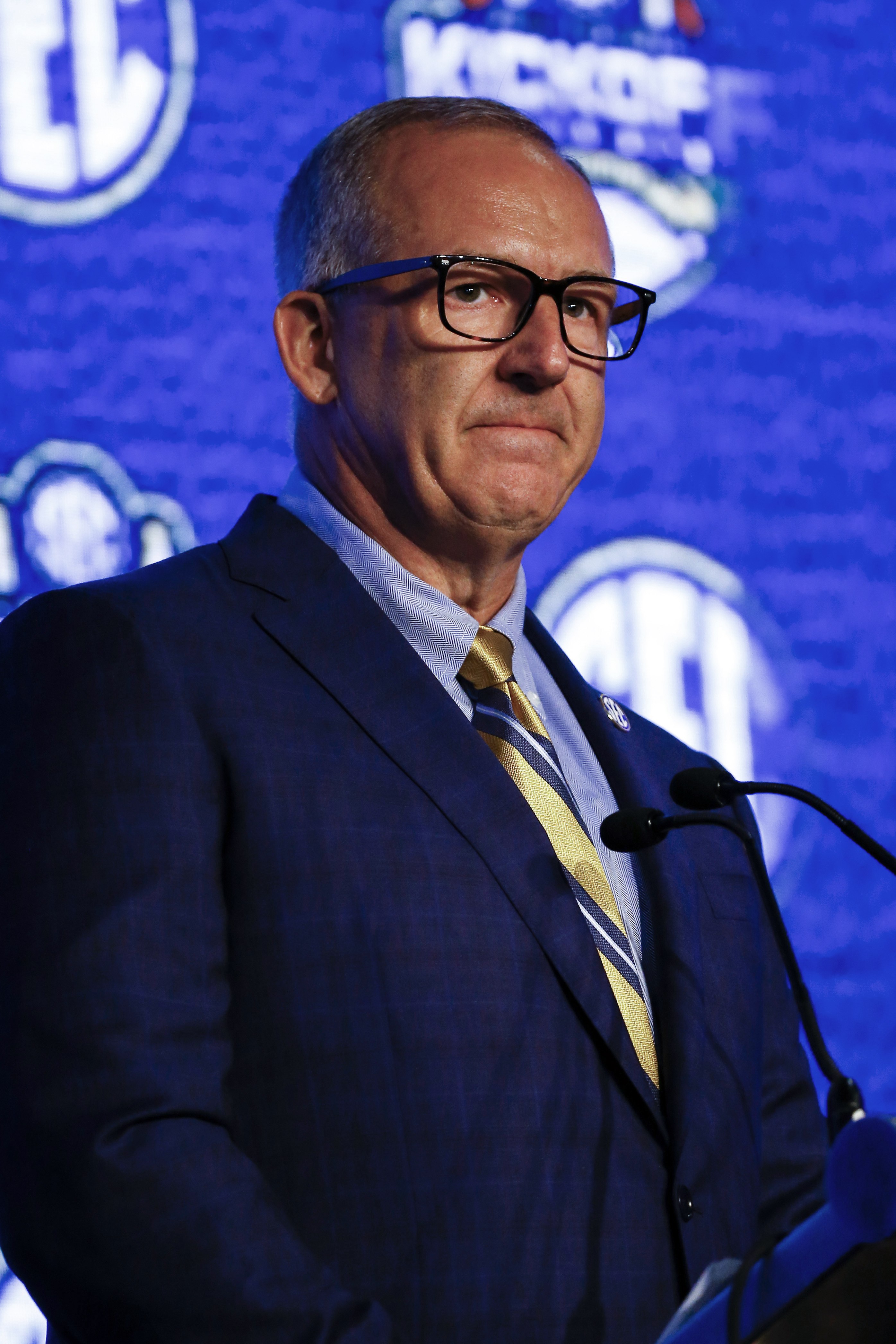 The commissioner chose to address certain 'other' subjects before he got to the football season itself. His approach speaks to how league officials are looking at both the game and the players. In todays media saturated world, players are bombarded with tweets, posts, news and nonsense on a daily basis. SEC officials apparently are taking hard notice. The commissioner chose to open the SEC media days talking not about Alabama or Georgia vying for a National Championship, but rather about the challenges SEC athletes face.
Mental Health
The commissioner says athletes frequently want to discuss mental health issues. He calls this "a wave of new reality, which faces all of us in intercollegiate athletics and higher education." When and how to address these mental health issues are yet to be fully described by the SEC or any other major conference. But apparently the time has come to speak openly on such matters. Not that professional athletes have not addressed mental health issues already.
"Mental health is an invisible thing, but it touches all of us at some point or another. It's part of life. Like DeMar (DeRosen) said, 'You never know what that person is going through.'" Kevin Love
The commissioner points out the need to address collegiate athletes mental health arises directly from player requests. While players complaints in the past were more about items on the training table or parking spaces on campus. It would seem athletes now are seeking more in the way of psychological support. How the SEC and other conferences will deal with these new obligations remains to be seen.
College Athletics and Gambling
The commissioner went on to tie mental health issues and sports gambling together.
"We're seeing trends in mental health area that should cause us all to pause before these ideas around specific event betting within college sports are allowed to take place," the Commissioner said. "And I'm talking about for example, whether a field goal is made or missed, whether a 3-point try is successful?"
Clearly, at least the SEC, is concerned about how the growing trend in legal gambling might lead to the dark days of point shaving or game fixing. Sankey couched his remarks in the guise of concern for the players. It is after all, usually teenage athletes who will be subjected to the pressures of a gambling saturated market. As legal gambling spreads in SEC states, the Commissioner believes universities must address potential issues that might effect their student/athletes.
"The SEC presidents and chancellors have expressed strong support for NCAA national office efforts to seek federal legislation that will regulate sports gambling. Ideally, there would be uniform practices applicable across states throughout the country governing gambling on college sports, particularly eliminating specific in-game betting and proposition bets on college sports."
As legal sports betting grows, there are those who will seek out vulnerable young athletes to gain an edge on the game. Today's collegiate athletes need to prepare for more than just their performance on the field or court. The SEC is setting a proactive course to deal with both sports gambling and the mental health of their players. Where the two issues intersect could cause major problems for intercollegiate athletics in the future.
---
Tim Lavalli holds a Ph.D. in psychology and has focused his work on the mental aspects of competitive games. He co-authored Check-Raising the Devil, the autobiography of poker pro Mike Matusow. You can follow him on Twitter @timlavalli.