One Shane Lowry bettor was cheering hard for Shane Lowry to win the Open Championship. When the Irishman did, he was paid off handsomely.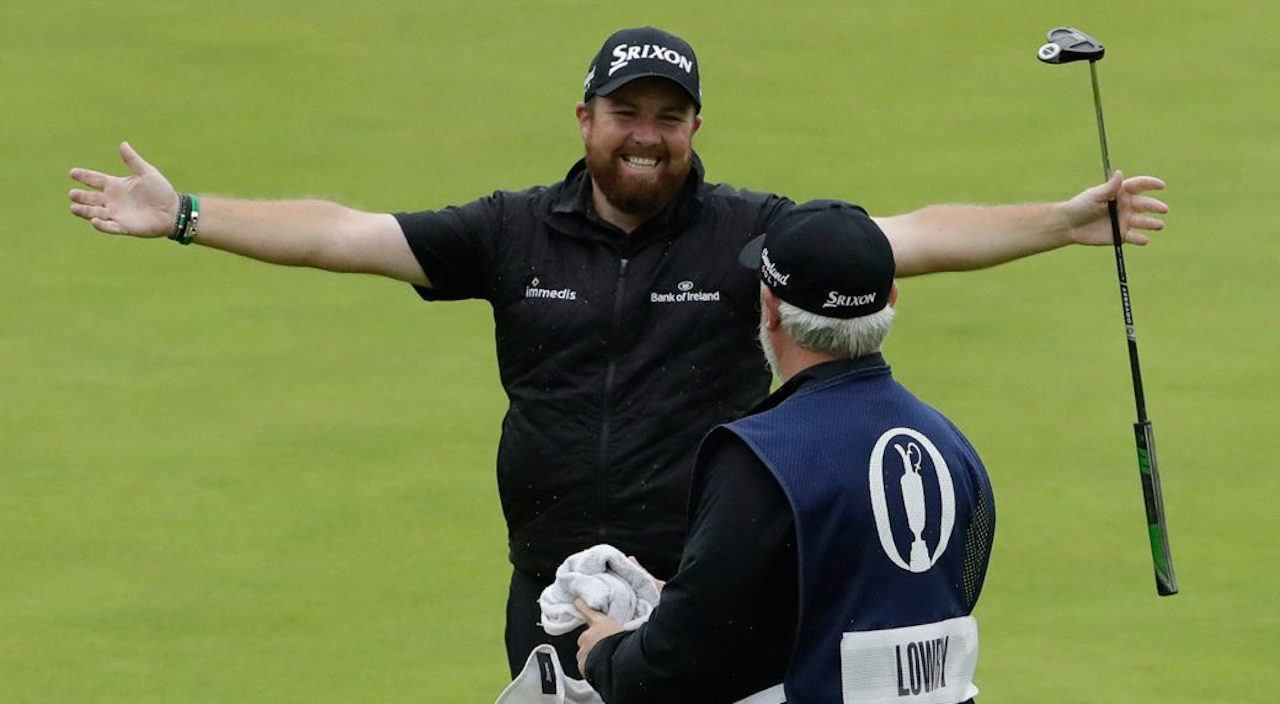 The ticket was bought on July 17th on Lowry to win at 105/1 at the newly opened Circa Sportsbook at the Golden Gate Casino in downtown Las Vegas. Lowry was getting anywhere from 60/1 to 80/1 odds at other locations.
After Lowry shot a third-round 63, his odds have dropped to 4/7 going into Sunday's final round. The ticket's owner, however, got some cold feet and put the ticket up for bid on PropSwap. The popular site that which acts as a marketplace for buying and selling tickets had it listed for an opening bid of $11,000.
In the end, though, the seller chose to keep the ticket, and got a payoff of $15,900.
Ominous Opening Shot
If Rickie Fowler needed a sign on how his final round was going to be, he got it on the first tee. His opening shot went left and hit a marshal, then bounced out of bounds.
He ended up with a double bogey and little chance of catching Lowry. He finished tied for sixth.
"That sucks," he said after shooting a final-round 74. "Good thing I didn't know because I probably would have been a little more pissed."
The weather, which featured rain and high winds, was a big factor Fowler said.
"Obviously, it wasn't easy out there," Fowler said. "I'm sure you guys saw some interesting scores and shots the second half of the day. Certain holes were just hanging on tight and try not to do anything really bad."
Slow Play Frosts Koepka
Brooks Koepka was seven strokes behind Lowry at the beginning of the final round. The winner of this year's PGA Championship was trying to make a move, but was getting increasingly frustrated with playing partner J.B. Holmes.
Holmes has a reputation for slow play, and was plodding around Royal Portrush, and it was bothering Koepka. At one point, Koepka looked over at the official who was walking with the group and touched his wrist, apparently signaling Holmes was taking too much time for his shots.
"There are a lot of slow guys out here, that's not the first time I've done it, especially when you've got a walking official with you," Koepka said. "I'm ready to go most of the time. That's what I don't understand when it's your turn to hit, your glove is not on, then you start thinking about it, that's where the problem lies."
Koepka sympathized with Holmes and his struggles, he ended with an 87, but said that's still no excuse.
"It's not that he takes that long," Koepka said. "He doesn't do anything until his turn. That's the frustrating part. But he's not the only one that does it out here."
Defending champion Francesco Molinari said at the beginning of the week that slow play was hurting golf, and implored officials to do something about it.
Major Longshots Paid Off
The four major championships were extremely friendly for those who looked past the favorites. Other than the PGA Championship, where 10/1 favorite Brooks Koepka won, longshots were the play.
In addition to Lowry's line of 60/1 to 105/1 to win the Open Championship, Tiger Woods was 14/1 at the Masters and Gary Woodland was 80/1 at the US Open.