The NCAA Tournament's second round begins on Saturday and there are 16 games to decide half of the Sweet 16. There weren't any shocking upsets on Thursday's first round, but that could change in the second round.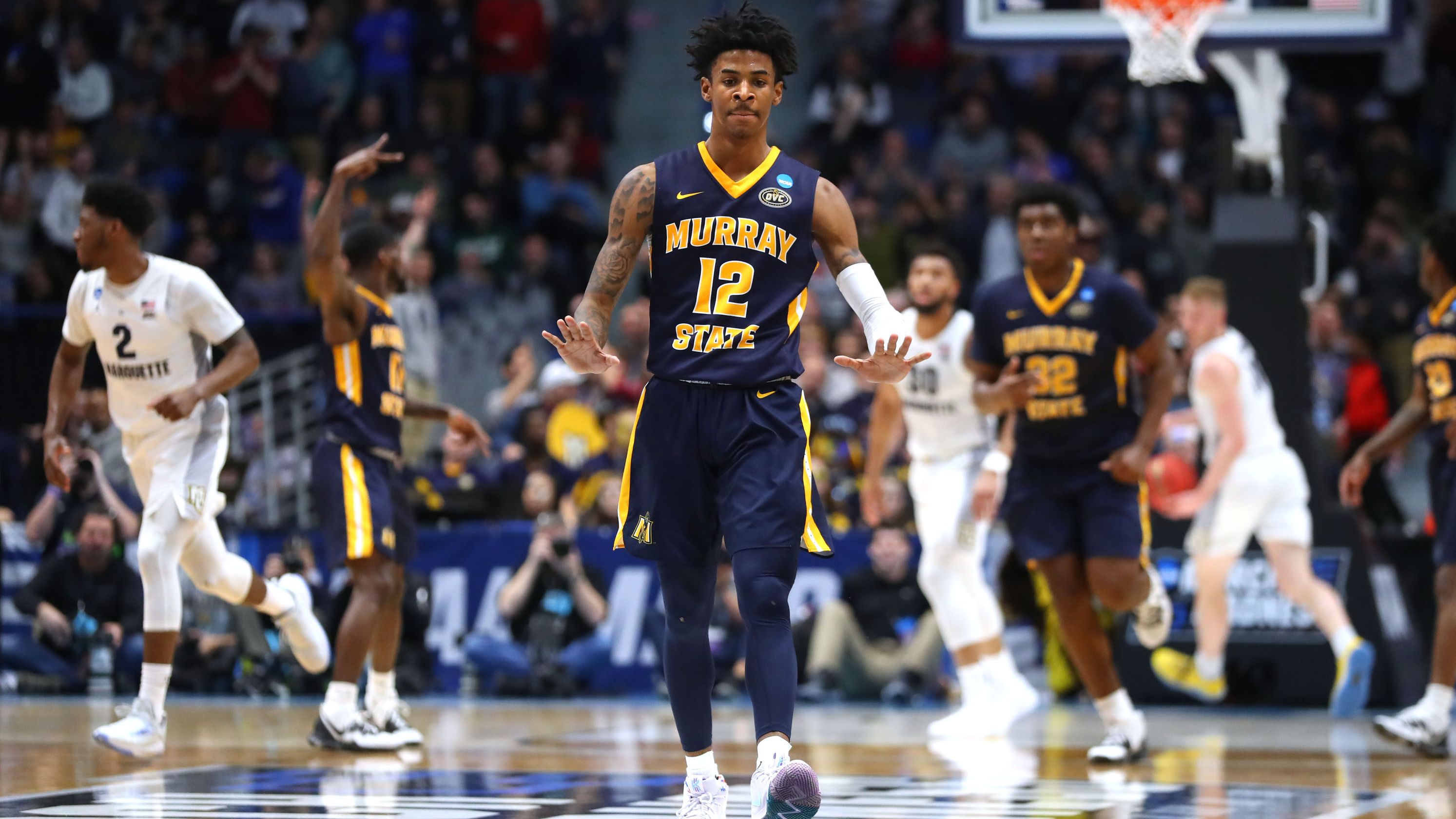 Murray State did surprise Marquette, and there were a couple of No. 10 seeds downing No. 7 seeds, but nothing shocking like last year. That trend should continue on Saturday.
We take a look at five games and give our picks on who we think will prevail.
1. Murray State vs. Florida State -5
No. 12 seed Murray State stunned  No. 5 Marquette 83-64 on Thursday, and are looking to knock off another top seed. Florida State is a No. 4 seed and had a difficult time with Vermont before winning 76-69.
The Racers are led by Ja Morant, who had a triple-double against Marquette with 17 points, 16 assists, and 11 rebounds. While Morant, who is tabbed as an NBA lottery pick, thrived the team used a short bench in their victory on Thursday.
That could present a problem for the Seminoles, who are favored by five points. They struggled against Vermont, will they do the same with Murray State? We think they will, and won't recover this time.
Take Murray State and the points.  
2. LSU vs. Maryland +2.5
It appears LSU is doing just fine without coach Will Wade, who was suspended by the school for an alleged role in the college basketball scandal. They faced a pesky Yale team and prevailed, 79-74.
Maryland, who is getting 2.5 points, had a tough time with No. 11 Belmont before winning 79-77.
Maryland coach Mark Turgeon said he watched film on LSU before the tournament, and didn't like what he saw.
"I watched five minutes of film, and I had to turn it off," Turgeon said. "The little point guard was doing his deal, and I was like, 'I don't need this. I'll wait and see if we win a game first.'"
Well now they get the Tigers and it won't go well for them.
Take LSU and give away the points.
3. Baylor vs. Gonzaga -12.5
Gonzaga looked extremely efficient in its first game, a crushing 87-49 win over No. 16 seed Fairleigh Dickinson. The No. 1 seed overwhelmed them with a smothering defense.
That strategy won't be as effective against Baylor. The No. 9 seed utilizes a kick-out offense to set up the three-point shot. They had 16 of them in their win against Syracuse.
But the Zags are playing like they can make a run at the title, and Baylor is a momentary blip. They should be able to cover the 12.5 points.
Take Gonzaga and give away the points.
4. Minnesota vs. Michigan State -10.5
The two Big 10 teams are familiar with each other, and Michigan State holds the season advantage, beating Minnesota on Feb. 9, 79-55. The Spartans are a 10.5-point favorite in this meeting.
MSU Coach Tom Izzo warned that the Gophers are improved from a month ago.
"They're a completely different team," Izzo said.
That might be true, but MSU is still the superior team and will show it on Saturday.
Take Michigan State and give away the points.
5. Auburn vs. Kansas +1
Kansas silenced a lot of doubters with its 87-53 thrashing of Northeastern. Meanwhile Auburn nearly lost to New Mexico State, 78-77.
Auburn likes a fast pace tempo and are led by point guard Jared Harper. If he is allowed to push the ball up court, Kansas is going to struggle.
"It is one game, and certainly, you know, sets up a game in which we have to be as athletic and as in tune as we've been all year playing Auburn," Kansas coach Bill Self said.
That will be a tall order, and Auburn should prevail.
Take Auburn and give away the point.