Rachel Homan will seek her fourth Canadian curling championship next week at the Scotties Tournament of Hearts, but she'll have to deal with two top teams from Manitoba and defending champion Chelsea Carey in order to get the job done.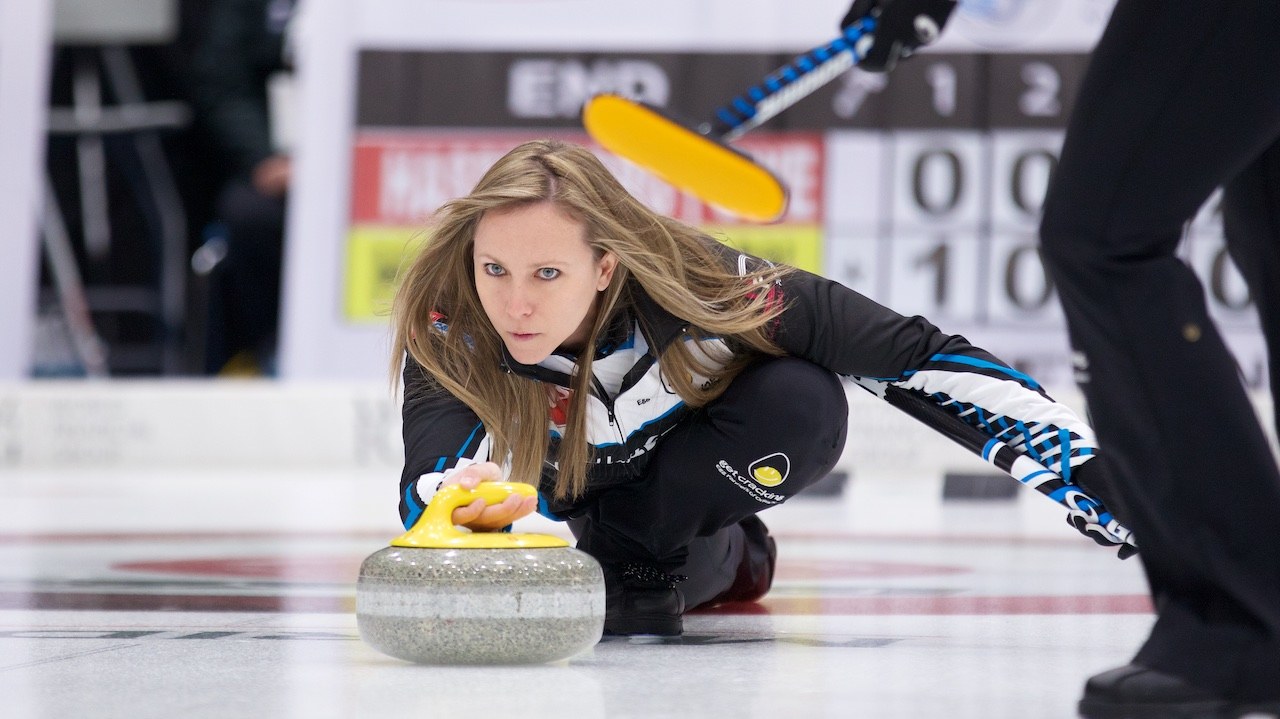 The 2020 Scotties begins on Friday and runs through Feb. 23 at Mosaic Place in Moose Jaw, Saskatchewan.
Homan Remains Elite Despite Reduced Schedule
Sportsbooks in the United States rarely offer curling odds, especially outside of the Winter Olympics. But Canadian-facing online bookmakers post odds for major events, including the Scotties, the annual women's national championship of Canada.
Online oddsmaker Sports Interaction lists Ontario as a +151 favorite to get the job done this year, and to represent Canada at the World Curling Championships.
Homan's team hasn't enjoyed a dominant season, but that's in part due to the fact that both she and second, Joanne Courtney, had children in the offseason, which led them to reduce their schedules this year. Homan still booked big wins at the Canada Cup of Curling and the Colonial Square Ladies Classic earlier this season, showing this team can play with the best in the world.
Manitoban Squads Battle for Wild Card
Ontario's biggest challenge should come from Manitoba. Not only is Kerri Einarson representing the province, but Manitoba will provide the wild-card team as well. Tracy Fleury and Jennifer Jones, the top two teams not to directly qualify for the Scotties, will meet in a play-in game on Friday, and the winner of that contest will instantly become one of the favorites to win the tournament.
The 45-year-old Jones owns six Scotties titles in her career, and is looking forward to getting a second chance at getting into the tournament after falling to Einarson in the Manitoba final.
"Every time you step on the ice, your goal is to win. There's not much more we can do than just try your absolute best," Jones told the Winnipeg Free Press. "We've been practicing together and we feel like we're playing well. Hopefully, we'll go out and love the ice and make a lot of shots, and see where that takes us."
Einarson's Team Manitoba is a +207 pick to win the Scotties, while the wild-card team (+290) won't be far behind.
The defending champions plan to have a say in the outcome as well. Chelsea Carey's rink received the automatic Team Canada (+619) bid after winning the Scotties last year. Carey has won two Scotties titles in her career, and has played some of her best curling at the tournament, making her an underrated threat to win again in 2020.
Scotties Offering Equal Prize Money for First Time
The 2020 Scotties begins with 16 teams: one from each province and territory in Canada, as well as a Northern Ontario team, the defending champions (Team Canada), and one wild-card entry. The teams are seeded into two groups of eight for round-robin play.
After the first round, the top four teams in each group will carry their records into a second round-robin stage. There, they will play the four rinks from the other first-round pool. The teams with the best four records overall will then reach the page playoff to determine a champion.
---
2020 Scotties Odds
Ontario: +151
Manitoba: +207
Wild Card: +290
Team Canada: +619
Alberta: +1000
Saskatchewan: +1000
British Columbia: +1300
Prince Edward Island: +2100
Northern Ontario: +3000
Nova Scotia: +4000
Northwest Territories: +4100
New Brunswick: +5800
Quebec: +7700
Newfoundland & Labrador: +11500
Nunavut: +17400
Yukon: +23300
Odds via Sports Interaction
---
This year's Scotties features a record prize pool, one that is finally in line with the Tim Hortons Brier – the men's Canadian curling championship. The total purse is now C$300,000 ($226,500), with the winners taking home C$100,500 ($76,000).
"This has been one of my goals since I joined Curling Canada in 2016," Curling Canada CEO Katherine Henderson said when prize money equality was announced in December. "We've long known that our athletes should [be] compensated similarly because they all work extremely hard to reach their high levels of performance. We were excited to make that happen for this year's events."