The San Jose Sharks will get to host a Game 7 on Tuesday after Tomas Hertl scored a shorthanded goal in double overtime to give his team a 2-1 win over the Vegas Golden Knights on Sunday.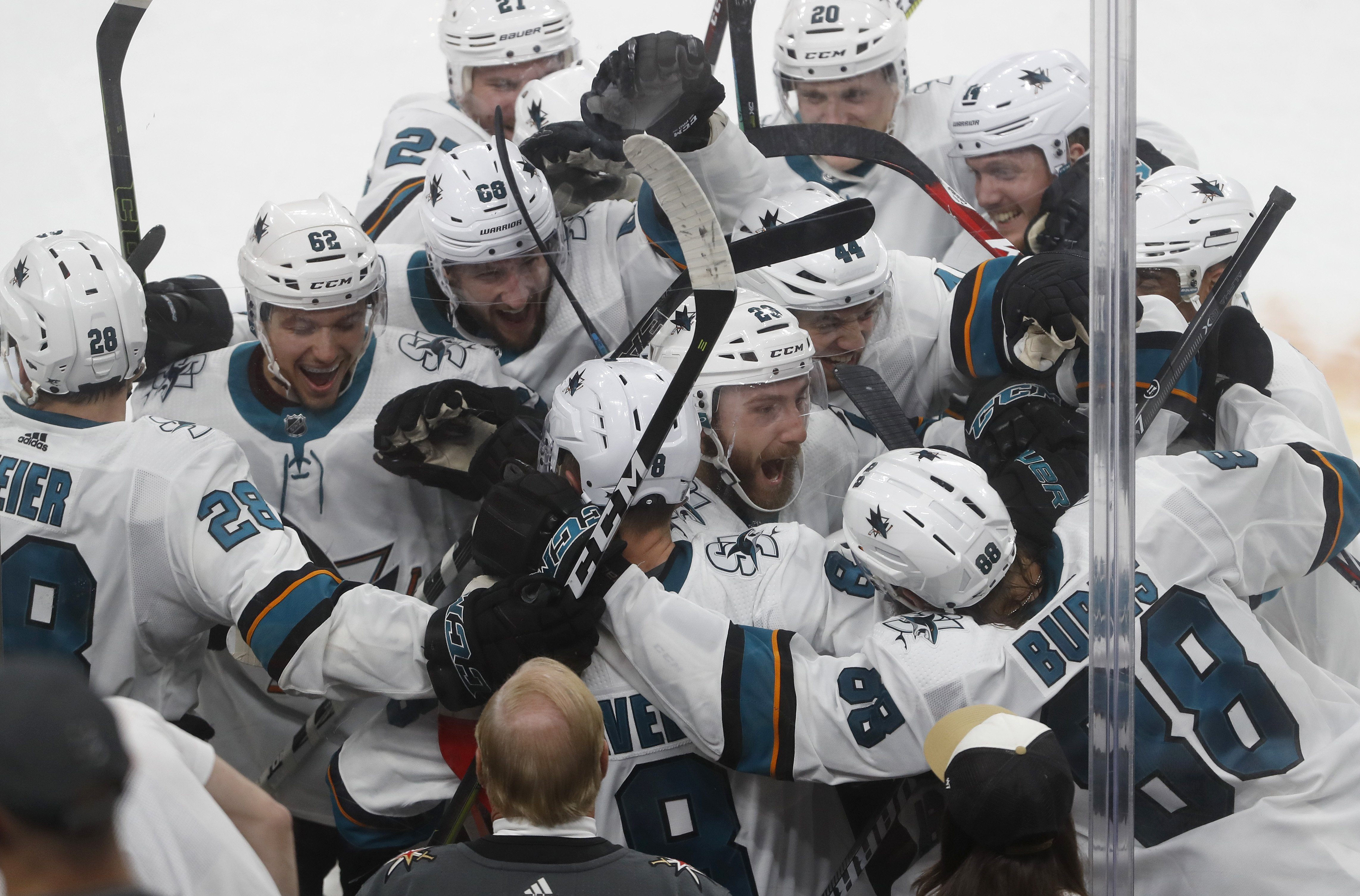 The winning goal came with 8:43 remaining in the second overtime period, after a game that now ranks as the second-longest in the short history of the Golden Knights.
Hertl Promised San Jose Fans a Game 7
It was only fitting that Hertl scored the winning goal. After all, it was the 25-year-old Czech forward who told the San Jose crowd that the Sharks would come back and force a Game 7 after they won a first must-win contest in Thursday's Game 5.
While Hertl was showing confidence rather than making a Joe Namath-style guarantee, he nonetheless was the one who ensured Sharks fans would get to enjoy at least one more home game this season.
The goal came about 30 seconds after Barclay Goodrow took a penalty for slashing, giving the Golden Knights what looked to be a critical power play in overtime. Instead, Hertl was able to take a stretch pass from Marc-Edouard Vlasic and beat Marc-Andre Fleury to keep the series going.
"At first moment when I get it, I was already a little bit tired, I was thinking just dump it in and change, but I saw a little bit of space, so I just take a couple of steps and try to shoot it," Hertl told reporters after the game. "If you don't try you never know."
Hertl wasn't the only hero of the night for San Jose. Goaltender Martin Jones stopped a team-record 58 of 59 shots, and has made 88 saves on 91 shots over the past two games – a huge turnaround for a goalie that was pulled from two games earlier in the series.
"It was a good game obviously," Jones said after the game. "I give our guys a lot of credit, they had some huge penalty kills in overtime and the third. Everybody chipped in with stuff today."
Odds Say Game 7 is Up for Grabs
Despite the fact that the team made a memorable run to the Stanley Cup last season – the first year of the Golden Knights' existence – Vegas has actually never clinched a playoff series at home, and was hoping to do so on Sunday. Now, fans will have to wait to have that signature celebratory moment for at least one more series.
First, the Golden Knights will have to find a way to win on the road in Game 7, something winger Jonathan Marchessault – who scored Vegas' only goal on Sunday – feels the team can accomplish.
"We're a confident group. We're a great hockey team," Marchessault told the Las Vegas Review-Journal. "We just have to keep going and stick with it. If we keep playing the right way like we did tonight, I think we'll get rewarded."
Oddsmakers are expecting a tightly contested Game 7 on Tuesday. The FanDuel Sportsbook in New Jersey has the matchup dead even, with both sides getting -110 odds on the money line, with many other bookmakers also giving the teams an equal chance of moving on to the Western Conference semifinals.