Winning in front of a packed gallery in a PGA Tour event is hard enough, but Ryan Palmer has a task that might be even more difficult at the Charles Schwab Challenge. The 42-year-old is playing at his home course, and will have the fairways lined with family, friends, and members of Colonial Country Club.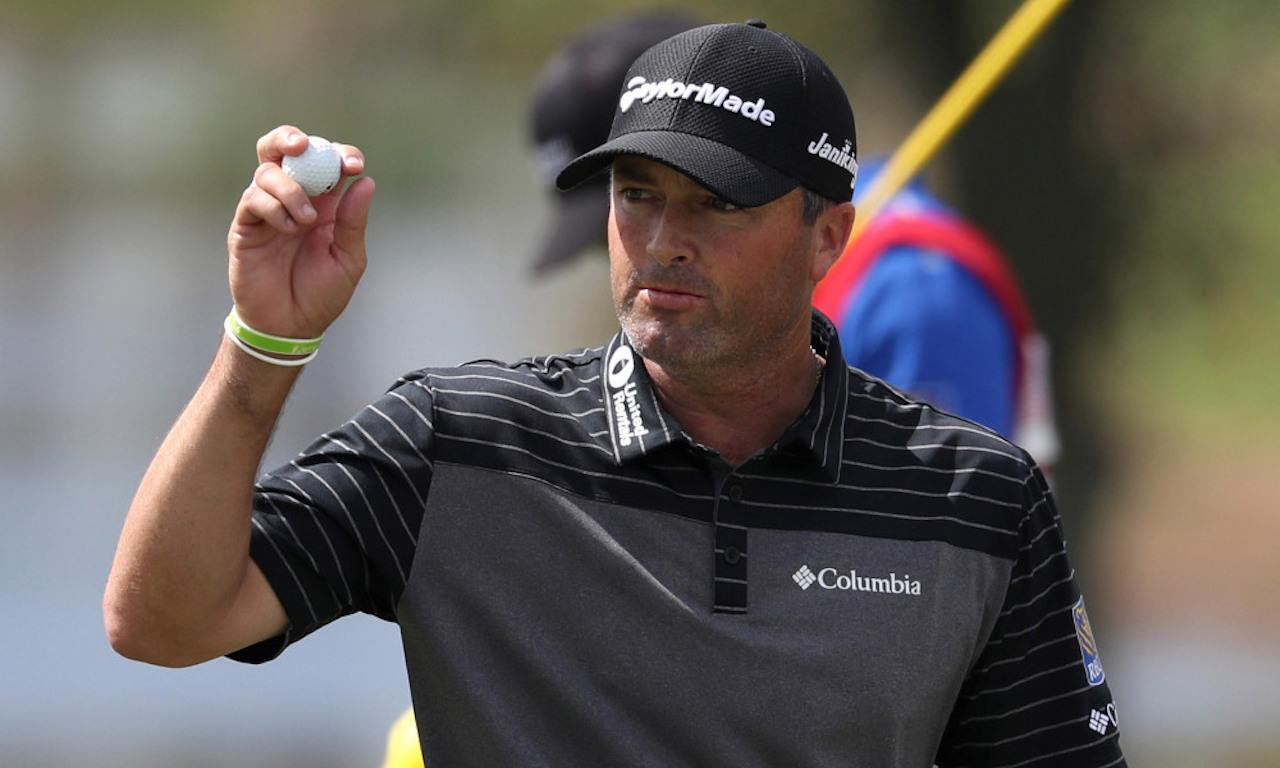 Oddsmakers aren't giving Palmer much of a chance, even with the perceived advantage. He is listed at 60/1 by the Westgate Las Vegas SuperBook to win. That is well back of favorite, and defending champion, Justin Rose, who is at 10/1.
Still if anyone knows this golf course it is Palmer and his caddie, James Edmondson. The duo are both members of Colonial Country Club and play there frequently.
Palmer looks at this tournament like it is as big as any event he has played in over his 19 year career.
"I guess this is our fifth major," Palmer said. "It's hard at times because the pressure I put on myself; you want to play so well, and so many of my friends and family are here."
Uphill Battle
While Palmer has the mindset to win the Charles Schwab Challenge, he is coming off missing the cut there last year. It has also been a while since he has won an individual tour event, the last coming in 2010 at the Sony Open.
But there have been highlights for Palmer, both at this event, and this year. At Colonial he finished tied for third in 2016, and tied for fifth in 2014.
"Like I said, my game is in good shape" Palmer said. "Just a matter of kind of getting over myself mentally and not being so uptight and so hard on myself knowing it is Colonial. If I can do that, I think we'll have a great week."
This season Palmer has three top-10 finishes, including a tie for fourth at the Honda Classic, and a tie for third at the CJ Cup at Nine Bridges.
Unlikely Pairing Sparks Palmer
But it was a team event earlier in the year that might have given Palmer the most confidence that he can win again. On a lark, Palmer contacted Jon Rahm to see if he would partner with him for the Zurich Classic.
"I shot him a text, hoping he would bite," Palmer recalled. "When a 42-year-old player is calling him, he's probably like, 'Why does he want to play with me?' But he accepted and what an awesome week."
Rahm, who met Palmer in 2015 while he was still in college, agreed. The two wound up winning the event.
"It was huge," Palmer said. "You get a win, you get the year and two more years' exemption, but just solidifying all the work I've been doing, and nine years of not winning, you wonder if you're ever going to win again."
Now the next step is seeing his name on the wall of champions at Colonial Country Club, though he has a different strategy this year.
"It's a course you want to play good on in front of everybody," Palmer said. "I have to take it easy on myself and just enjoy more, not expect too much and I think we'll have some good weeks. Like I said, my game is in good shape. Just a matter of kind of getting over myself mentally and not being so uptight and so hard on myself knowing it is Colonial. If I can do that, I think we'll have a great week."