Many golf fans in the United States haven't heard of Robert MacIntyre, but that might change at this week's Scottish Open. The 22-year-old is playing in his home country, and is in one of the marquee groups.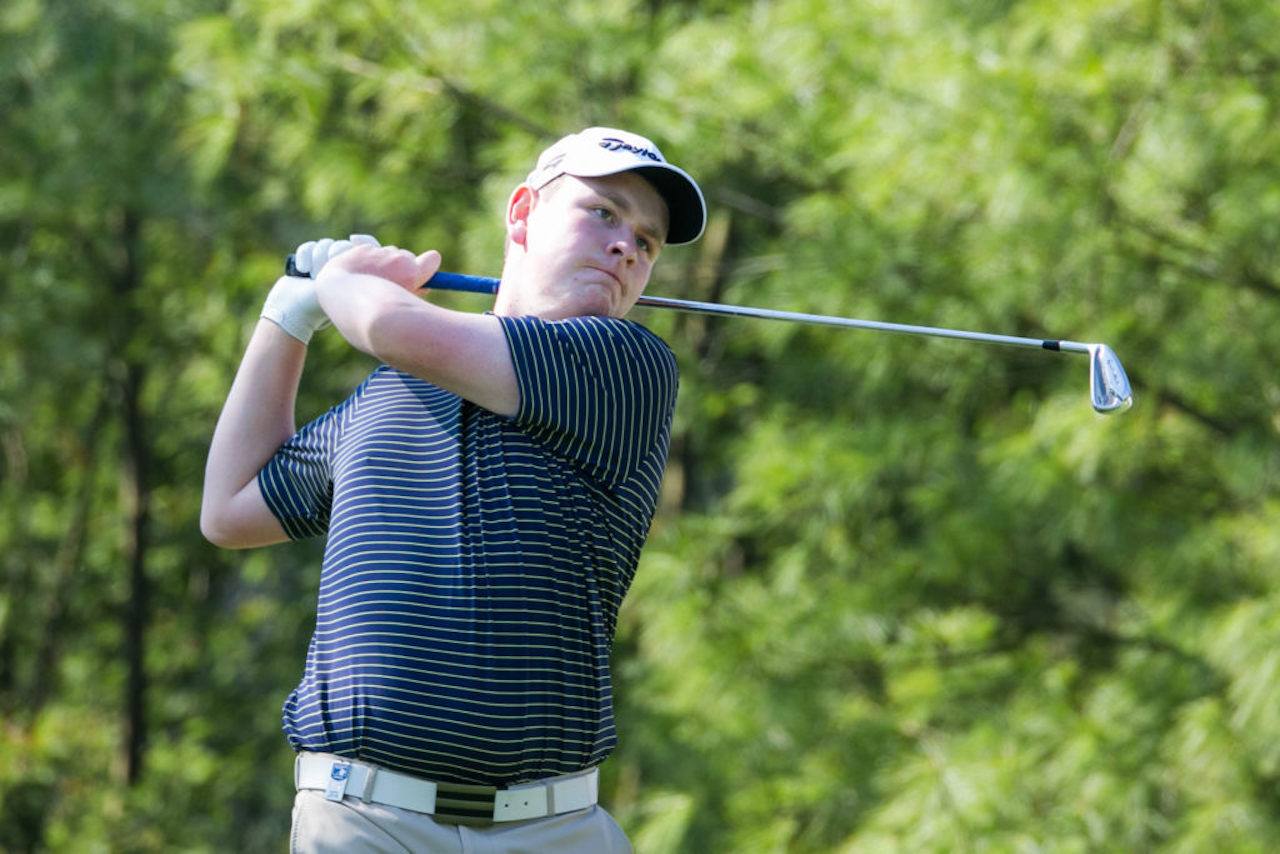 MacIntrye, who is at 80/1 to win, is playing the first two rounds with tournament favorite Rory McIlroy (6/1), and next pick Rickie Fowler (14/1). The left-handed golfer said he will try and gain as much information from the two as possible.
"Well, I've got to be thrown in at the deep end at some point I suppose," MacIntyre said. "I'm going to learn from this. It's another step in the learning experience for me. In my first year, I've had quite a few already and this is going to be another one."
Quick Learner
MacIntyre has proven to be an adept student of professional golf. He graduated from the Challenge Tour last year, after turning professional the year before. He played in 12 events, missing on two cuts, and posting four top-20 finishes.
May was when he began to get noticed. He finished tied for second at the British Masters, then two weeks later followed it up with a solo second at the Made in Denmark.
He has moved from 247th in the Official World Golf Rankings at the end of last year, to 139th currently. MacIntyre is currently in 18th place in the Race to Dubai, the European Tour's version of the PGA Tour's Charles Schwab Cup.
His strong play has secured him a spot in next week's Open Championship, and MacIntyre said he is stunned he'll be playing in the major championship.
"I just think it's what you've dreamed of as a little kid," MacIntyre said. "So next week is going to be unbelievable."
Two-Week Whirlwind
First though, the Scotsman has to quash the nerves and try and play well this week. In addition to being paired with two of the top golfers in the world, MacIntyre should have a strong rooting section at the Renaissance Club in North Berwick, Scotland, about three hours from where he grew up.
While the Open Championship is a nice perk, and MacIntyre would love to win it, the Scottish Open is the tournament he grew up watching as a kid. In some ways winning here would mean more to him.
"Certainly different this week, obviously, being on home soil," MacIntyre said. Again I'm just going to have to try and play my own game. Quite a bit of hype but I'll try and keep it as low key as I can. To be in the Scottish Open is a dream. I've watched (it) for years. So to be here now, competing, is very special."
The most difficult part for MacIntyre this week will be keeping his emotions in check.
"I'm just going to have to try and play my own game," MacIntyre said. "There has been quite a bit of hype but I'll try and keep it as low key as I can. To be in the Scottish Open is a dream. "Obviously the nerves are going to be big on the first tee and the driving range, but I'm sure once we get going, we'll be all right."