Washington Redskins owner Dan Snyder has proposed plans to lawmakers in both Maryland and Virginia that would see the team build a new stadium in one of those states, provided it would also receive a sports betting license.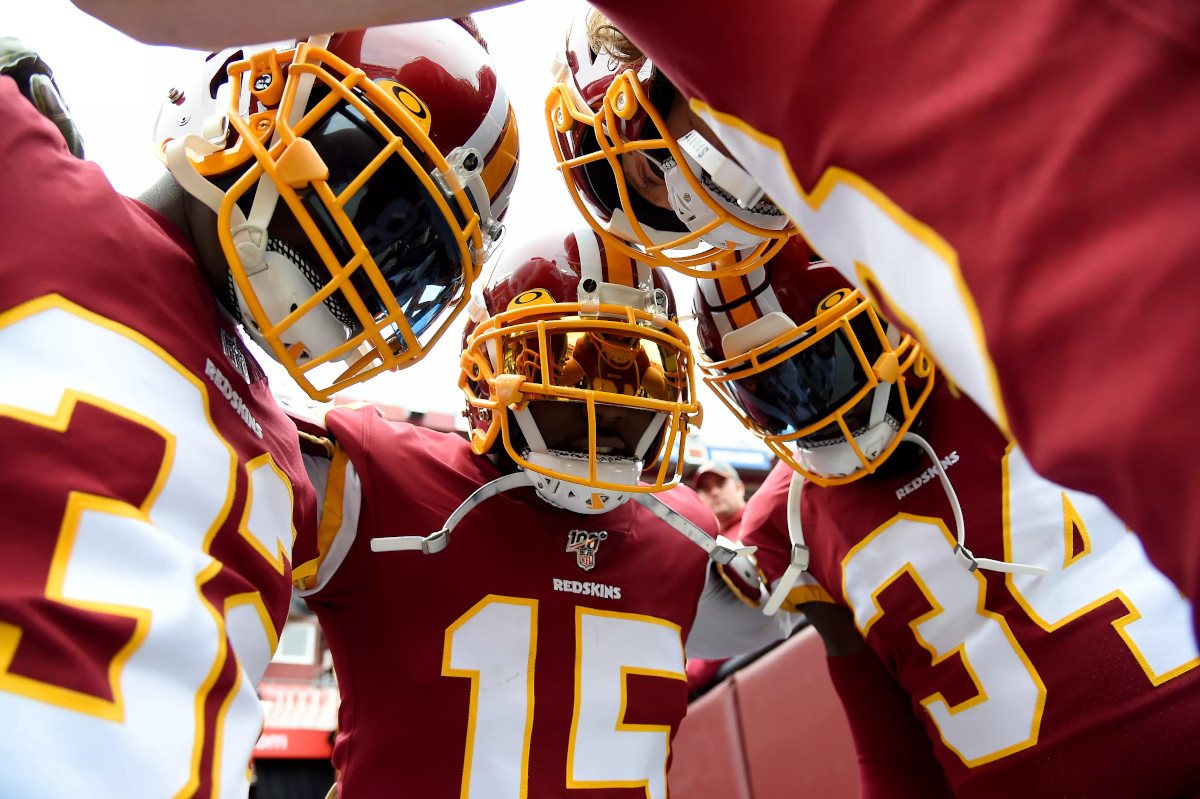 Currently, neither Virginia nor Maryland offers regulated sports betting within their borders.
Virginia, Maryland Considering Sports Betting Bills
Both states currently have sports betting bills under consideration, and it's expected that Maryland residents will get a chance to vote on legalizing wagering this fall. Virginia has active sports betting bills in both its Senate and House, each of which moved forward through committees late last week.
Those bills are expected to get full chamber votes on Monday, and would guarantee the Redskins a sports betting license if the team wants one. Snyder also told Virginia lawmakers about potential sites for a stadium in Virginia, according to a Washington Post report, though locations were not specified.
"It leaves the door open for the future consideration of a new stadium," State Sen. Jeremy McPike (D-Prince William) told The Washington Post, saying that allowing teams to apply for licenses could attract other sports franchises in the future.
The Redskins currently play at FedEx Field in Landover, Maryland, and are committed to playing at the stadium through 2027. Snyder has proposed building a new stadium on the same site, along with a more robust complex that would include the team's practice facilities and an entertainment district. Snyder owns the land at, and around, FedEx Field.
Maryland lawmakers debated sports betting in the House Ways and Means Committee just last week. The leading bill would allow for up to 16 online sports betting licenses, as well as retail sportsbooks at casinos and racetracks in the state. While proponents have attempted to work around constitutional requirements in the past, it appears likely that voters will have the final say on any Maryland sports betting law.
Redskins Sports Betting Push Could Irk NFL
The Redskins will play at their current facility for at least another seven years. That means there's no immediate rush for Maryland or Virginia to pass sports betting legislation in order to woo the team. But Washington might face some resistance from another source: the NFL itself.
Since the Supreme Court overturned the Professional and Amateur Sports Protection Act (PASPA) in 2018, the NFL has loosened its stance on gambling partnerships. However, the league has still asked teams to refrain from directly promoting sports betting. This has meant teams can partner with casinos and racetracks, but can't mention their sports betting services.
It's possible that the NFL's attitude could change over the next decade, but it's hard to imagine the league allowing the Redskins to offer betting in their stadium under its current rules when other franchises can't even promote offsite betting.
More likely would be an arrangement like the one at the Meadowlands, where the New York Giants and Jets play. While there is a sportsbook at the Meadowlands Racetrack, it's located about a half-mile away from MetLife Stadium, where the NFL teams play, despite the fact that the two facilities are part of the same complex.