Rafael Nadal had little trouble beating Kei Nishikori 6-3, 6-2 in the final of the Monte Carlo Masters on Sunday, setting a couple of new records in the process.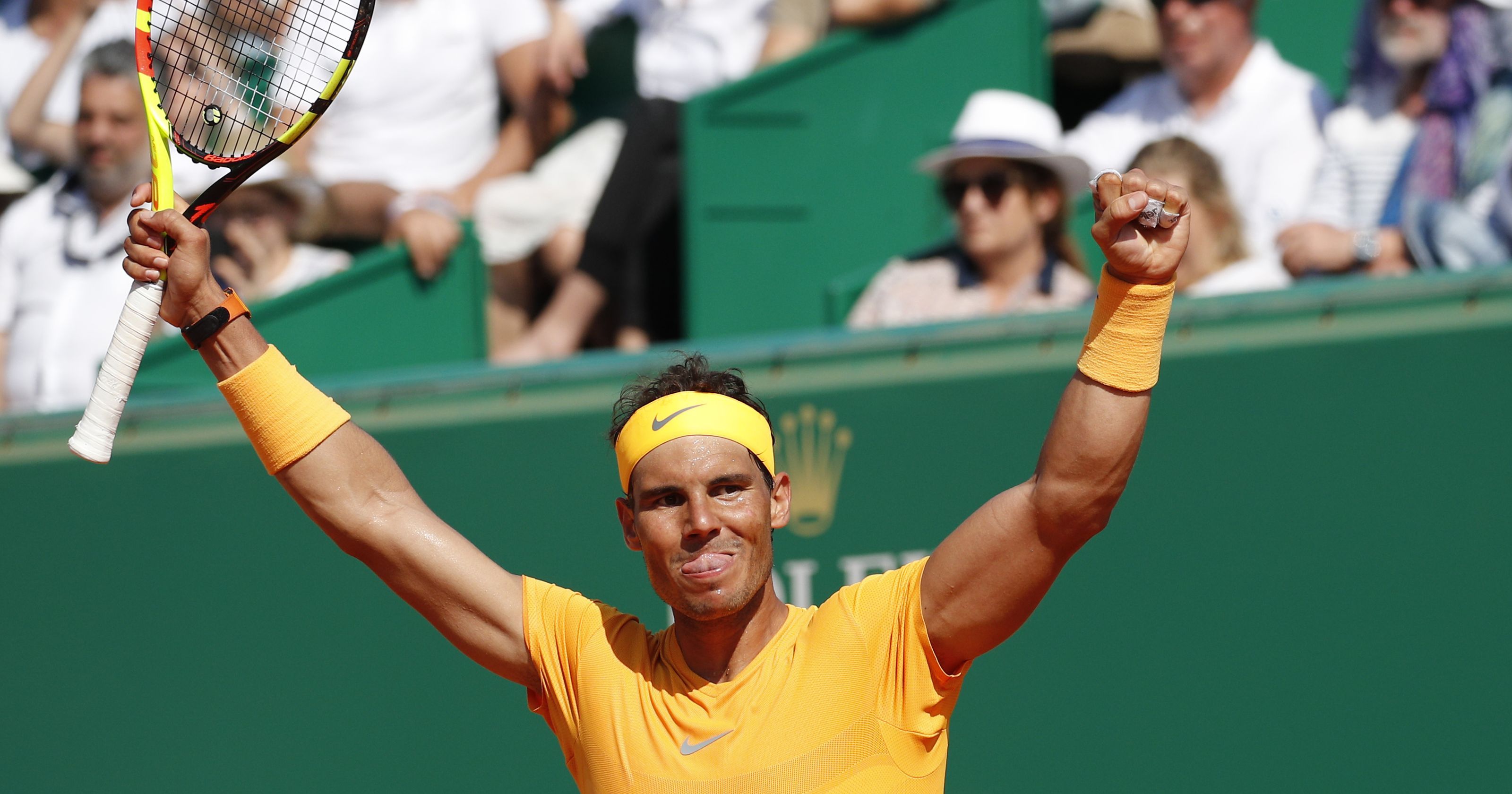 Nadal became the first man in the Open Era to win the same tournament 11 times in his career, doing so over the course of 14 seasons. The victory also marked his 31st career Masters title, putting him one ahead of Novak Djokovic for the most career Masters championships.
"Eleven titles here, it's unbelievable," Nadal said after the final. "It's something difficult to imagine. The history with this tournament is unique."
Nadal has now won 76 titles overall in his career, including 16 Grand Slam events.
Nadal Overwhelms Nishikori
Despite the lopsided score, Nishikori did put up a fight early. After a lengthy hold to tie the first set at 1-1, Nishikori actually managed to break Nadal – a rare feat on a clay court – to take a 2-1 lead.
But Nadal would win the next four games, and was never in trouble in the second set. Nishikori has yet to win a Masters title despite reaching four finals over the past five seasons.
For Nadal, the win marked a quick return to form following three months missed with a hip injury. In comments made after the match, he acknowledged that each win is special at this stage of his career.
"My true feeling is these kind of things are not going to happen forever," Nadal said. "I know the day to say goodbye is closer than 10 years ago. It is something that I am not worried about, but it is a real thing."
Retaining No. 1 Ranking
Winning in Monte Carlo also ensured that Nadal would still narrowly edge out Roger Federer atop the ATP rankings. Nadal has a 100-point lead on his Swiss rival, who sits at No. 2. Federer is about 3,500 points ahead of Alexander Zverev, in third.
But because the rankings are based on a rolling score from the past 52 weeks, and Federer skipped clay court season last year, Nadal must continue to post good results to ensure he doesn't lose points he earned at the same tournaments last season, while Federer loses nothing by missing those same events again this year.
Next up for Nadal is the Barcelona Open. The Spaniard won the 500-point event last year, and he'll need to duplicate that result to maintain his No. 1 ranking.
The good news for Nadal is that he is widely expiated to do just that. Nadal is a 2/5 favorite to come away with another Barcelona title according to Paddy Power, far ahead of world No. 7 Dominic Thiem (6/1) and Djokovic (15/2). He'll open his campaign to repeat at the tournament in the second round, facing the winner of a first-round match between Andreas Haider-Maurer and Roberto Carballes Baena.
Clay court season is building to the French Open, which begins on May 21. Nadal is an 8/15 favorite to win there, once again ahead of Thiem (8/1) and Djokovic (8/1), who are seen as the only serious challengers. In fact, Nadal is expected to be so dominant that Paddy Power is also offering a 5/1 bet for Nadal to win the tournament without dropping a single set.