Pete Rose remains on Major League Baseball's ineligible list more than 30 years after being banned for gambling on baseball while he was the manager of the Cincinnati Reds. Now, Rose is asking to have that ban overturned, saying his punishment is disproportionate when compared to the discipline handed out to others who have threatened the integrity of the sport.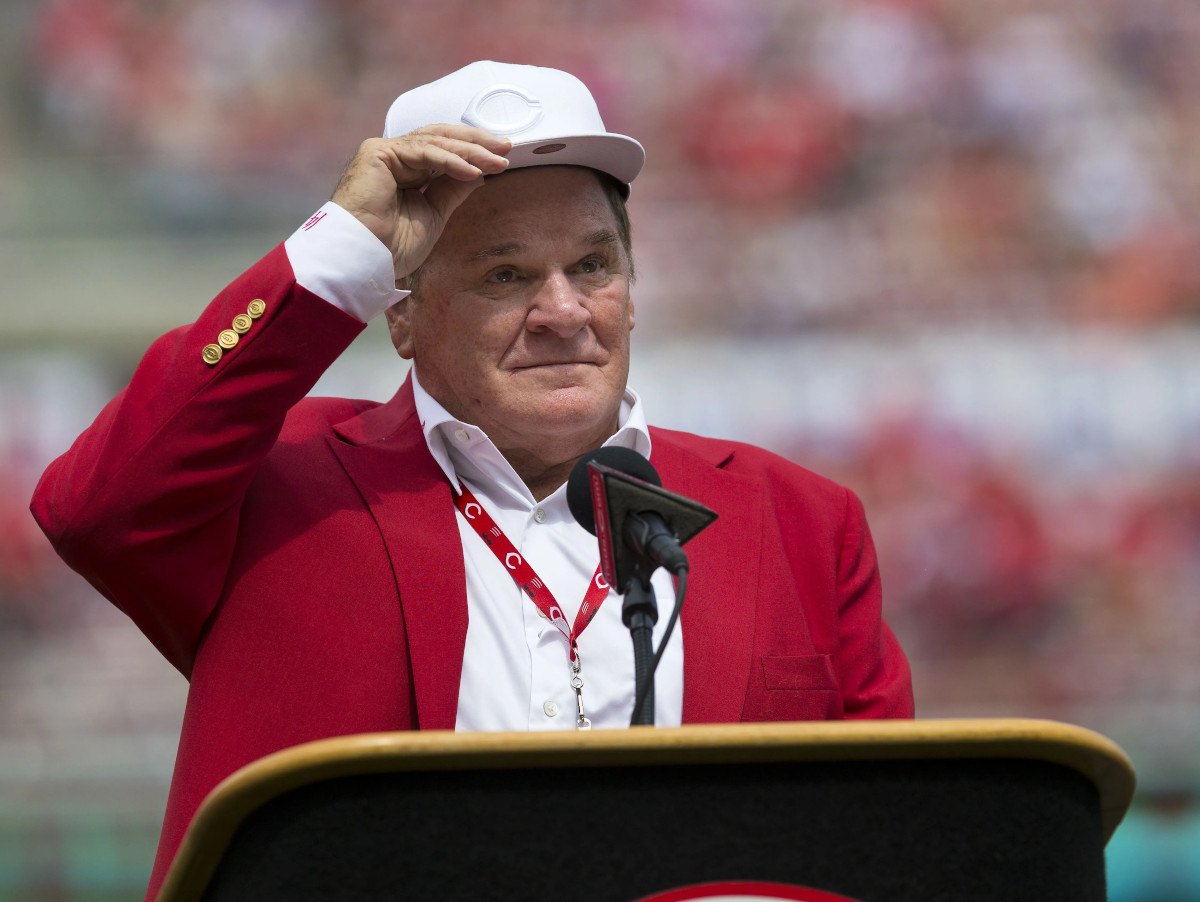 Rose sent a petition to the office of MLB commissioner Rob Manfred on Wednesday asking for his ban to end after more than three decades.
Petition Argues Disproportionate Punishment
Rose, who last applied for reinstatement in 2015, is also asking for a meeting with Manfred. In the petition, Rose and his lawyers argue that players and staff involved in the Houston Astros sign-stealing scandal, along with players found guilty of taking performance-enhancing drugs, aren't being punished under the same set of rules as others in baseball.
"Mr. Rose accepts the decisions issued in response to his prior petitions, and here he advances the new argument that his lifetime ban is disproportionate relative to other punishments imposed for serious violations that also undermined the integrity of the game," the petition reads. "By this petition, Mr. Rose asks the Commissioner to reconsider his status on the permanently ineligible list due to its disproportionate nature."
The fact that the recent Astros scandal impacted the World Series and many other games, yet did not result in lifetime punishments, is central to Rose's argument.
"It has never been suggested, let alone established, that any of Mr. Rose's actions influenced the outcome of any game or the performance of any player," the petition reads. "Yet for the thirty-first year and counting, he continues to suffer a punishment vastly disproportionate to those who have done just that."
Astros general manager Jeff Luhnow and manager AJ Hinch received one-year suspensions for their roles in the sign-stealing scheme that helped Houston win the 2017 World Series. However, Manfred didn't punish a single player on that team. Former Astros outfielder Carlos Beltran parted ways with the Mets without ever managing a game after it became clear that he was a central figure in the scheme.
Rose also pointed to the case of Jenrry Mejia. The pitcher received a permanent ban from baseball after a third positive test for steroids, but was later reinstated by Manfred.
Rose Among MLB's Greatest Hitters
Over a 24-year career, Rose put together one of the most prolific hitting careers in MLB history. He holds the all-time records for hits (4,256), singles (3,215), and games played (3,562), while compiling a .303 lifetime average.
MLB commissioner Bart Giamatti banned Rose from baseball in 1989. A John Dowd investigation found that Rose had illegally bet on MLB games, including those played by Cincinnati while he managed the Reds. Rose signed an agreement at the time accepting an indefinite suspension from the game. He would admit to betting on baseball in a 2004 book.
While Rose says he still bets on baseball and other sports – something Manfred pointed to when he denied Rose's 2015 application – he says he does so legally in Las Vegas.
In 1991, the Baseball Hall of Fame passed new rules that would prevent any individual on MLB's ineligible list from appearing on a Hall of Fame ballot, even posthumously.