Usually to get some of the more exotic wagers sports gamblers must look at the overseas sportsbooks, and the US Open prop bets are no different. The Golden Nugget's venue doesn't even have any offered on its mobile app. The Westgate Las Vegas SuperBook has limited theirs to match ups and group play.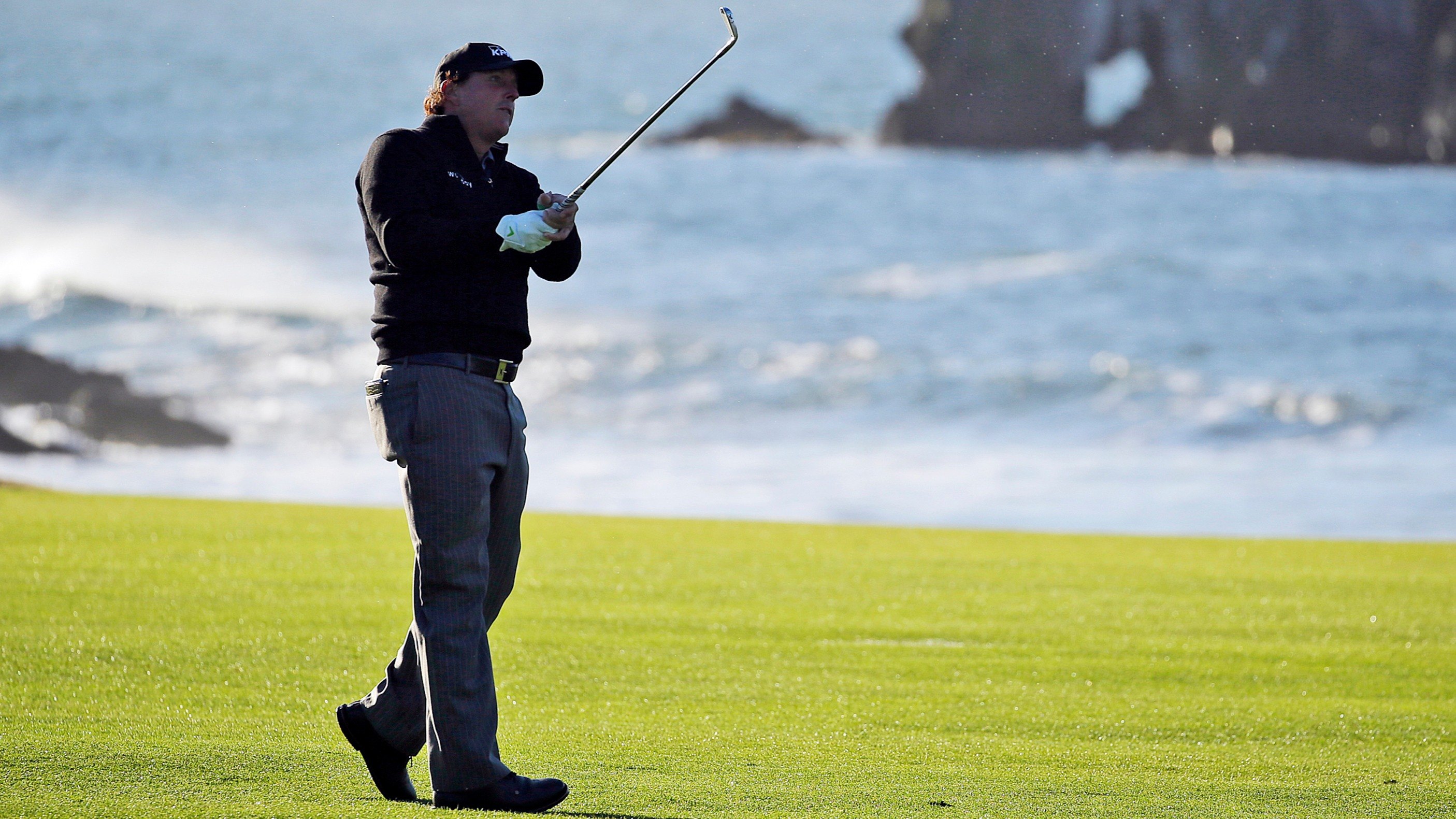 That is fine, and there are some lines with value. One is a +290 bet for Phil Mickelson to win a group that has Tony Finau (+230), Bryson DeChambeau (+295), and Matt Kuchar (+230) in it.
Some of the far more interesting props, however, are at sites like Bovada and Ladbrokes. We take a look at those and point out which ones might be advantageous for gamblers.
Wire-to-Wire Winner
There have been 17 US Opens since 1900 where a golfer has won wire-to-wire, the first being three-time victor Willie Anderson in 1903. Since 2000 it has occurred five times, nearly a third of all the incidences. The last time was 2014 when Martin Kaymer won.
Two times, 1972 and 2000, when Pebble Beach hosted a first-round leader went to the winner's circle. Could that make it more likely to happen again this year?
At 12/1 it might be worth finding out.
Top Australian
Oddsmakers think this is a two-golfer battle between Jason Day and Adam Scott. Both have been playing well as of late. Day finished tied for fifth at the Masters, and Scott was the runner up at the Memorial two weeks ago.
Both are getting +175 to be the top Australian. It could be prudent to put money down on both, but we like Scott in this situation. He has the better record in majors this year.
Winning Margin
This is always a tough choice, but the odds are so attractive, it is tough to pass it up. The winning margin of one shot is the favorite at +250, and getting more than two to one on your money for a top pick is definitely worth it.
Surprisingly a playoff and four or more shots is next at +325. The last time a playoff occurred was 2008. The last golfer that won by four or more shots was Brooks Koepka in 2017.
A two-shot winner is at +375, and three shots is +500.
Winning Score Over/Under 280.5
The US Open has been played at Pebble Beach five times and the winning score has been under 280.5 all but Tiger Woods' domineering performance in 2000, when he finished at 277.
The rough is thick by several players' accounts, and the greens will be slick, so an over bet here might be the way to go.
Hole-In-One First Round
The other prop for this type of bet is an ace being scored in the fourth round. Betting on the first round is a safer play because there will be more than double the golfers on the course on Thursday.
Besides once the cut line is established the pins are put in more precarious positions the final two days. Odds dictate that if a hole-in-one is going to happen it would be the first two days. Round one odds are 4/1, so the payoff is good as well.
Number of Players Under Par
The over/under for this is 1.5. History says the winner should finish below par, but getting that second golfer to go low enough to hit the over is a challenge. It hasn't been done in the last two opens at Pebble.
This year might be different, as the USGA is looking to soften the course up a bit after being criticized for previous set ups. The over is the favorite at -220, while the under is set at +180.