Sometimes you pick a golfer because of their fondness for a golf course, and that's exactly what I'm doing with Webb Simpson this week at RBC Heritage. With my One Bet, $100, I'm taking Simpson at +350 to finish in the top 10.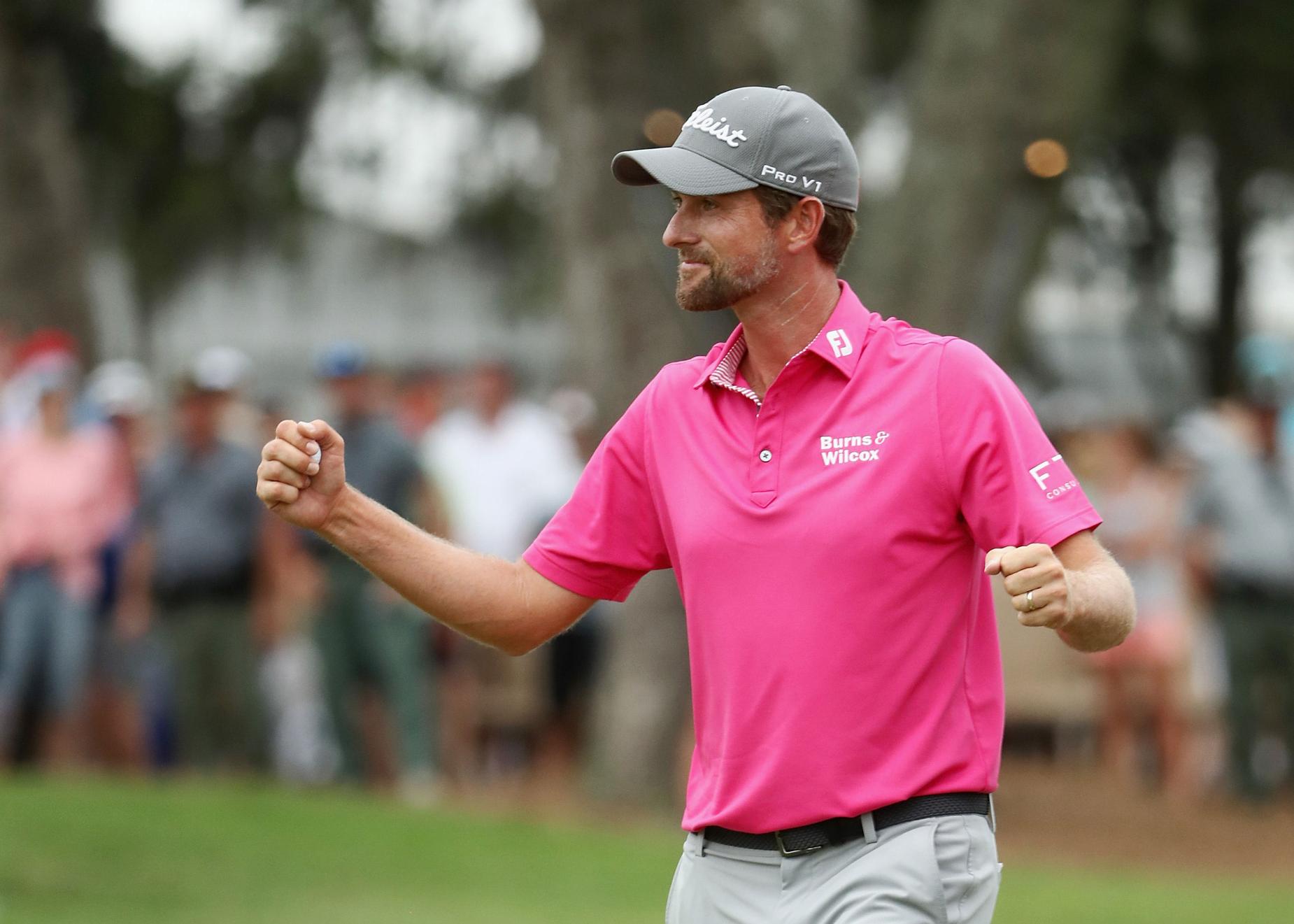 Last week, I thought I was going to break my slump by taking Rory McIlroy, Brooks Koepka, and Jon Rahm to make the cut at the Charles Schwab Challenge at Colonial Country Club. The odds seemed ideal. The trio, who are the top three ranked players in the Official World Golf Rankings, were +140 to make it to the weekend.
---
One Bet, $100
This Week's Pick                                                 Last Result                                                  Season Total
Webb Simpson Top 10                             Lost McIlroy, Rahm, Koepka make cut                      0-5, -$500
---
I thought it was a solid bet, though I was a bit worried about Koepka returning after a knee injury. Turns out, I should have been more concerned with Rahm. The Spaniard totally let me down and missed the cut by two strokes.
This week, I'm sticking to just one player. Instead of depending on the performance of three, I'm backing Simpson at the RBC Heritage.
Simpson Consistent at RBC Heritage
Simpson, who is ranked No. 9, seems to always play well at the RBC Heritage, which is played at Harbour Town Golf Links in Hilton Head, South Carolina. He told reporters on Tuesday that this is a tournament he looks forward to each year.
"This is one of my favorite golf courses," Simpson said. "I feel like it's a little bit thrown back in time with the way the golf course is. It's really a shot maker's golf course. I love that about it. It's always in great shape."
Simpson's Results at RBC Heritage
| | |
| --- | --- |
| 2009 | Missed Cut |
| 2010 | Tied 14th |
| 2011 | Tied 14th |
| 2012 | Tied 52nd |
| 2013 | Second |
| 2014 | DNP |
| 2015 | Tied 51st |
| 2016 | Tied 66th |
| 2017 | Tied 11th |
| 2018 | Tied fifth |
| 2019 | Tied 16th |
| 2020 | ????? |
In his last nine tournaments at Harbour Town, Simpson hasn't missed a cut. He narrowly missed winning the RBC in 2013 when he lost to Graeme McDowell on the first playoff hole. In four appearances at this event, his worst finish is 16th.
What appeals to Simpson is that Harbour Town isn't a power hitter's course. If golfers are going to have success at Harbour Town, they need finesse, not muscle.
"Last week, you saw the guys hitting driver on so many of the holes and just hitting it over corners or over bunkers," Simpson said. "Here you can't do that. I mean, I mentioned old school earlier. The fairways really do pinch in as we get closer to the green, so guys have to lay back to the wider part of the fairway."
Two stats should help Simpson this week. The first is driving accuracy. He's ranked 40th in that category. The other is greens in regulation, where he is seventh. He's also 13th in putting.
Why Simpson Will Finish in the Top 10
Simpson possesses accuracy off the tee, a solid short game, and is a great putter. Those are all factors that should put him in the top 10 at the RBC Heritage.
I was a bit worried about him missing the cut last week at Colonial, but it was only his third missed cut in two years. He was playing solid golf before that, and should continue to do so this week.