With the undefeated streak over, the pressure is off, and I am going to go with SMU over Tulsa for this week's One Bet, $100 selection. I'm still scratching my head, though, over how I could have been so wrong on Nevada.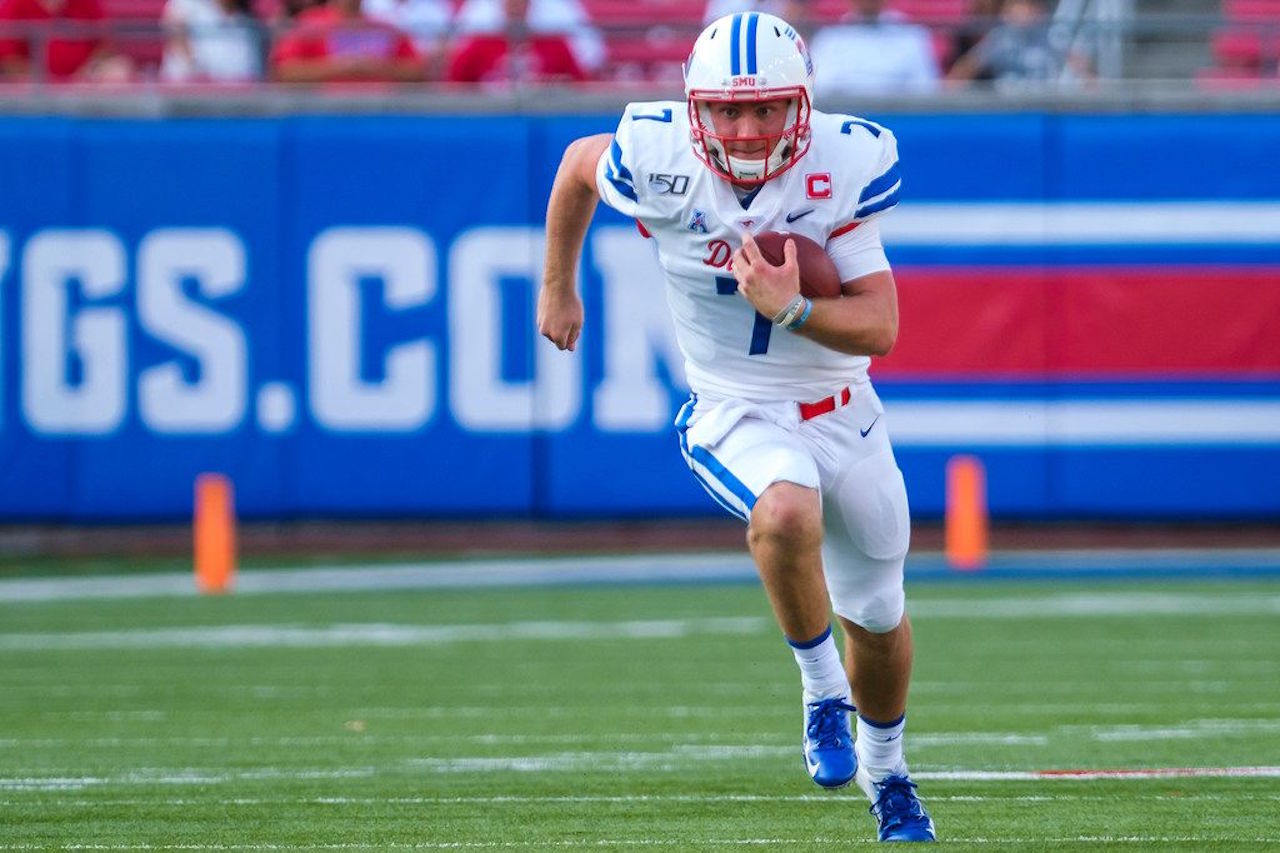 It was one of those games that seemed like such a lock when you factored in all the intangibles. But, if you're going to be wrong, it's good to do it spectacularly, as Hawaii defeated Nevada, 54-3.
One Bet, $100

This Week's Pick           Last Week's Result         Season Total

SMU 12.5                        Lost Nevada                   4-1, Up $260
With my confidence lower this week, I am going to go with a game I believe should be an easy cover. SMU is favored by 12.5 at the Westgate Las Vegas SuperBook, and 13 just about everywhere else. I don't think the half-point will matter, but I am still heading over there to make my wager.
SMU 5-0 Against the Spread
This has been the best year for the Mustangs in decades. Second-year coach Sonny Dykes has this team 5-0, both straight up and against the spread. One more victory, and the team will be bowl eligible for the second time in three years.
"You know, it's funny, we never really talked about bowl eligibility," Dykes said in his Monday press conference. "I think our team had a feeling early on that that would take care of itself."
SMU is in the AP Top-25 College Football Poll for the first time since 1986, and opposing teams realize the Mustangs are no longer a doormat. Dykes said simplicity has been a key for them.
"I think the thing that's been good for us this year is we've been pretty simple really," Dykes said. "As you get better, you can become simpler just because it's more about fundamentals, and it's more about the guys playing more than the plays you're calling."
Mustangs Strong on Offense, Defense
Tulsa's defense has allowed 26.3 points a game, and is averaging 378.5 yards a game. They are in the middle of the pack in defensive rankings.
SMU has shown they can put points on the board almost at will. The Mustangs are 13th in yards per game at 511, and ninth in points per game at 44.4.
The defense is also improved from last year. SMU is 54th in yards per game allowed, and leads the country in sacks with 25.
"I think No. 1, we have some good players and, No. 2, I think we've got a lot of depth," Dykes said of his defense. "In other words, there's competition, guys are fresh. If you notice, we tend to have more sacks as the game goes along and part of it is we've been ahead most of the game so people have to throw, but at the same time, we're able to rotate so many players that the offense has a tendency to wear down a little bit."
Why SMU will Win
If SMU makes this a track meet, and I believe they will, Tulsa will have a hard time keeping up. That will force them to pass the ball, and the defensive line will start keying on the quarterback and increasing their sack totals.
Another reason I believe they will win is motivation. Last year, Tulsa won this contest and the defeat kept SMU out of a bowl game. Don't think that Dykes hasn't reminded his players about that.
This game is at home for SMU, and Tulsa is coming off a bye week, meaning they may have a little rust to knock off against the third, ranked team they have faced in five games.