The Real Heroes 400 could be the hardest NASCAR race I will ever handicap. The drivers haven't been on the track since March 8, and I haven't made a bet on the sport since Feb. 22.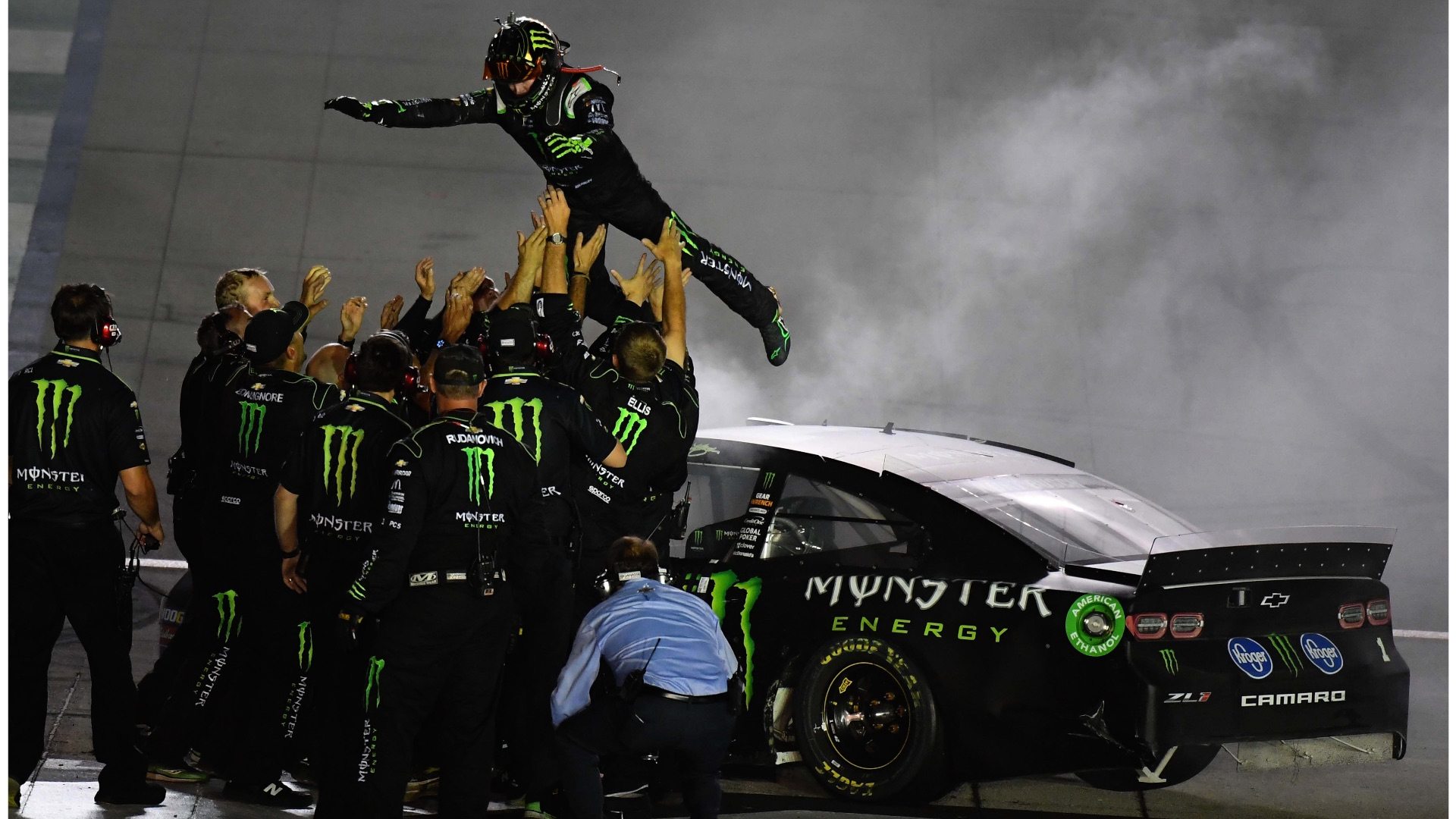 So, in shaking off the rust, I've decided I'm going to pick Kurt Busch (+550) to finish in the top 3 at The Real Heroes 400 with this week's One Bet, $100. There are a few reasons I like Busch to do well at Darlington Raceway on Sunday.
My last pick was a clunker. I took Brad Keselowski to win the Pennzoil 400 at Las Vegas Motor Speedway and he finished seventh. Keselowski has yet to regain his form from the past year, and I should have known better than to back him.
One Bet, $100

| | | |
| --- | --- | --- |
| This Week's Pick | Last Result | Season Total |
| Kurt Busch top 3 | Keselowski lost | 0-2, down $200 |
I feel better about backing Busch to make the top 3. Two factors stand out most to me that could get this bet to pay off.
Why Busch Could Thrive
The first reason I like Busch is his record this season at tracks with identical racing packages. At the Real Heroes 400, teams are using the 550 horsepower package with the tiny spoiler. That's the same package they used earlier in the year at Las Vegas and Fontana. Busch finished 15th at Las Vegas, but was third at Fontana.
The second reason Busch could finish in the top 3 at Darlington is his recent record there. In his last three races there, he finished no worse than seventh, and was third in 2017.
An intangible that should help Busch is confidence and knowledge. In talking with reporters before Sunday, the 41-year-old said he envisioned how the race should start.
"It will be exciting to say the least," Busch said. "When I ran the Indianapolis 500 a few years ago, everybody was hyped up and going three-wide into turn one. It's because the whole month of practice, preparation, and drafting, you are only doing it with a few cars at a time. This will be the same thing for us. It's a group of cars, group of professionals, all barreling down into turn one with months of built up anxiety and excitement. Everybody knows it. Everybody can feel it."
Starting Position Could be Both a Help and Hindrance
There is a red flag in Busch's quest to finish at the top of the leaderboard. He's starting in 22nd position to begin the Real Heroes 400. That could work to both his advantage and disadvantage. The plus here is that Busch will be far enough back at the beginning of the race to avoid any collisions if there are any. The minus is, Busch could be too far back to make any moves if there is a clean start.
Based on his starting position and other factors, Busch appears to be planning a conservative start.
"My approach is that we all need to drive down there at an 80% level and then ramp up our percentage of aggressiveness as the race moves forward," Busch said.
That could be a good game plan, especially for a difficult layout like Darlington Raceway. If things break his way, it could very well get him a top-3 finish.