Often overshadowed by his brother, Kyle, Kurt Busch has put together a very successful season this year. The older of the two, Kurt is in the midst of another solid season. He won in Kentucky three weeks ago, and had placed second at Michigan and Bristol earlier in the year.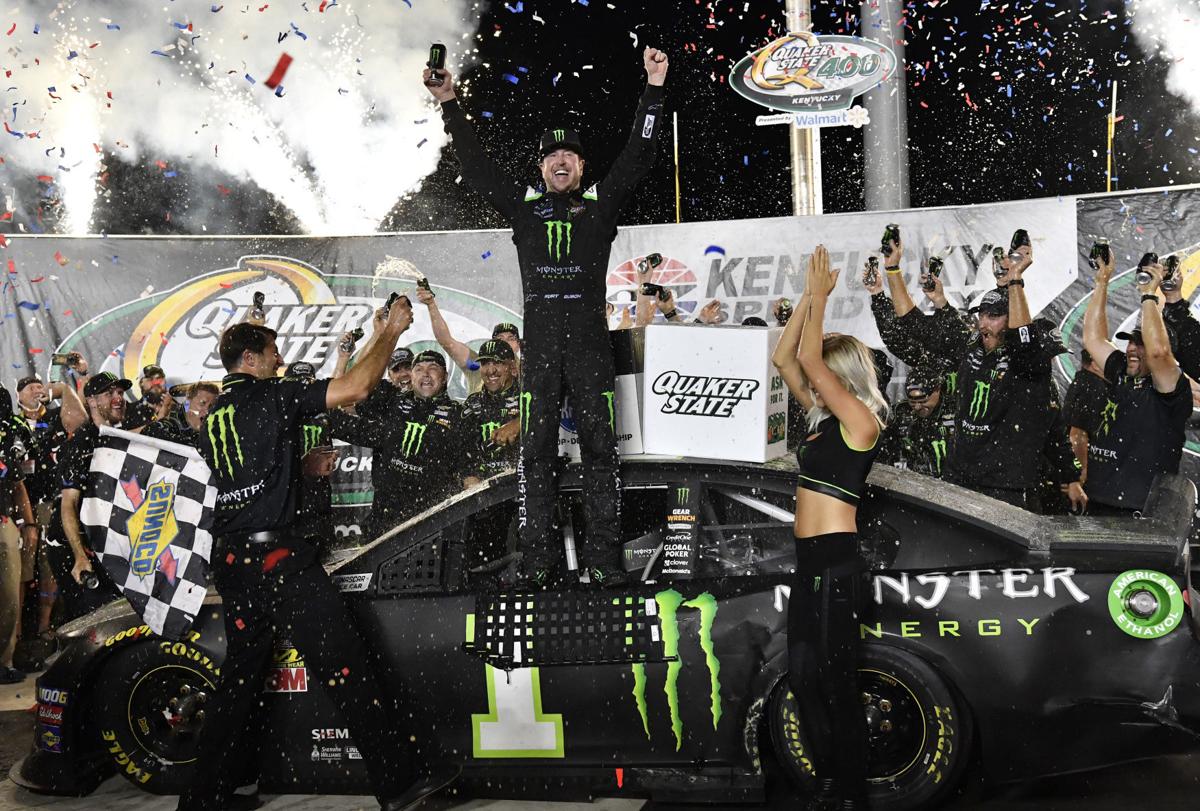 Now he comes to Watkins Glen for the GoBowling at the Glen. It is a race his brother won in 2008, and 2013, but so far has eluded him.
"Watkins Glen is a big, big box that I want to check off and win it," Busch said. "I've won at Sonoma on the NASCAR circuit. I love road racing. I've got a pole at Watkins Glen, I've won an Xfinity race there – a couple of Xfinity wins – but I haven't won in a Cup car."
Ultimate Present for Birthday Boy
Not that he needs any more motivation, but Busch is turning 41 on Sunday, and could think of no better present to give himself.
"I've been hard after it each and every year," Busch said. "I've really enjoyed the sequence of the Esses and the back straightaway and just the atmosphere at Watkins Glen. It's one of those special tracks on our circuit and most drivers look forward to coming there. I definitely want to win there."
That would make for some celebration. I hope I find that victory lane spot and then we'll have a heck of a birthday."
Busch is 16/1 to win the race, and you guessed it, brother Kyle is the favorite at 5/2. Of course he has bested his brother once already this year at the Quaker State 400, and would love to do it again.
"It's definitely sinking in the more I get to talk about it and experience it again through video," Busch said. "I now have the privilege of beating my little brother in one of those epic battles. I got the win and did the cool factor of the epic finish with a sibling. It's a win that will be a highlight reel forever. It is very special."
Brother Wants to Spoil Party
Kyle Busch is not one for sentimentality, and is focused on beating not only his brother, but the rest of the field on Sunday.
"It's a road course, but it's kind of a high-speed road course," Busch said. "The difference in the two road courses, you think of Sonoma as like a Martinsville-type road course and you would think of Watkins Glen like a 2-mile oval, like a California- or Michigan-type road course. Watkins Glen has some speed and has some wide-open spaces a little bit, but there is still a lot of great racing that happens there since you are able to out-brake people getting into the corners, or having a better run through the bus stop, or maybe getting by someone in the Carousel. It's a fun place to race."
Elliott Looks to Snap Slump
Defending champion Chase Elliott would like to break out of bad stretch he is currently in this summer. Elliott, who is 10/1 to win this week, hasn't had a top 10 since Pocono the first week of June.
"I can't say I'm hung up on any of them," Elliott said about his slump. "Time goes on. The good news is you're in the middle of the season so we're not to the fall yet, which is when it really matters. I'd rather have a bad stretch now than come October."