There are two favorites for this Sunday's Pennzoil 400, but Brad Keselowski might be going unnoticed by oddsmakers. This could present a decent payday for those backing the 36-year-old.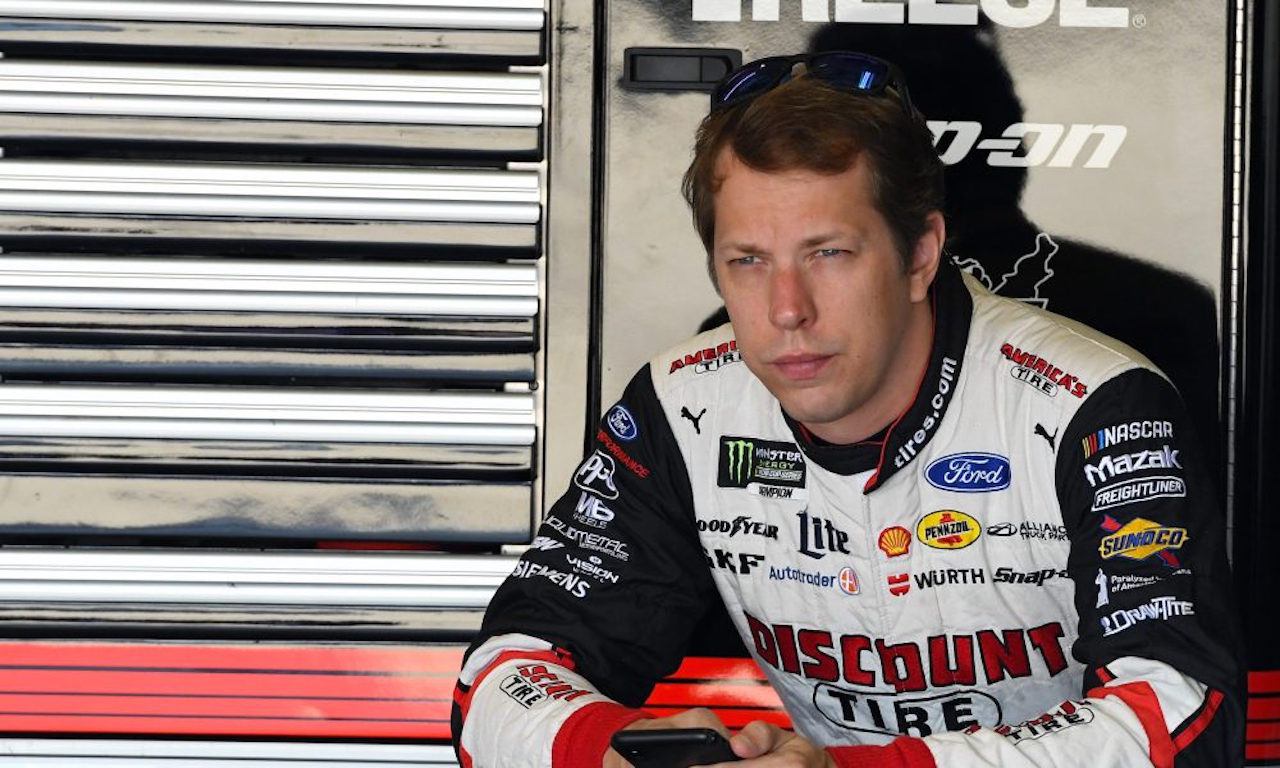 Keselowski is at 6/1 to win the Pennzoil 400, and he is my pick for this week's One Bet, $100. I like his history there, as well as his mindset for this season.
Last week I bet with my heart instead of my head. I really was hoping for a great story at the Daytona 500, so I took Jimmie Johnson, who is in his last full season on the NASCAR Cup Series, to win a group bet. He was pitted against Martin Truex Jr., Ricky Stenhouse Jr., and Aric Almirola. Johnson got knocked out of the race with 25 laps to go, and finished 35th. Stenhouse won the group with the highest finish at 20th.
One Bet, $100

This Week's Pick                Last Result               Season Total

Brad Keselowski               Johnson lost               0-1, Down $100
Keselowski Ready for a Better Year
Last season started out hot for Keselowski. He won two of the first five races, and finished second behind teammate Joey Logano at the Pennzoil 400.
Then he, Logano and Ryan Blaney fell into a slump later, and couldn't recover. Keselowski told reporters before the 2020 season began he thought he was a bit lackadaisical later in the season.
"Definitely Team Penske fired off really strong in the West Coast part of the season last year, but there were some good decisions made on the cars," Keselowski said. "We probably rested on our laurels a little bit too much over the summer and paid for that in the playoffs, but I think there's a good fire under everyone's butt to get started here in 2020."
Because he faltered last year, failing to make the final four for the championship race at Homestead, changes were made at Team Penske. The owners at Penske shuffled their crew chiefs. Keselowski's guy, Paul Wolfe, went to teammate Logano. Keselowski got Jeremy Blevins, who worked with Blaney in 2019. Logano's crew chief, Todd Gordon, went to Blaney.
Keselowski agreed with the changes, and told reporters before the Daytona 500 that it should make all three drivers more motivated to win. Still, he couldn't get through the race without crashing, getting knocked out on Lap 183. He told reporters afterward it was disheartening.
"It's devastating," Keselowski said. "You know something's going to happen, you know there's going to be a big (crash). You just hope that you can get through it."
Why Keselowski will Win
Motivation is a huge factor for why I believe Keselowski will win the Pennzoil 400. He's still smarting from Daytona, but his success rate at Las Vegas Motor Speedway is one of the best among active drivers.
Keselowski has won three times in Vegas, including at the 2014 and 2016 Pennzoil 400s, and the 2018 South Point 400.
In addition to his victories, Keselowski's current streak of nine consecutive top 10s at Las Vegas Motor Speedway leads all drivers.