There is a driving range full of professional golfers that would take the results Brooks Koepka has had in the last four major championships. The 29-year-old has finished no worse than second in his last four majors.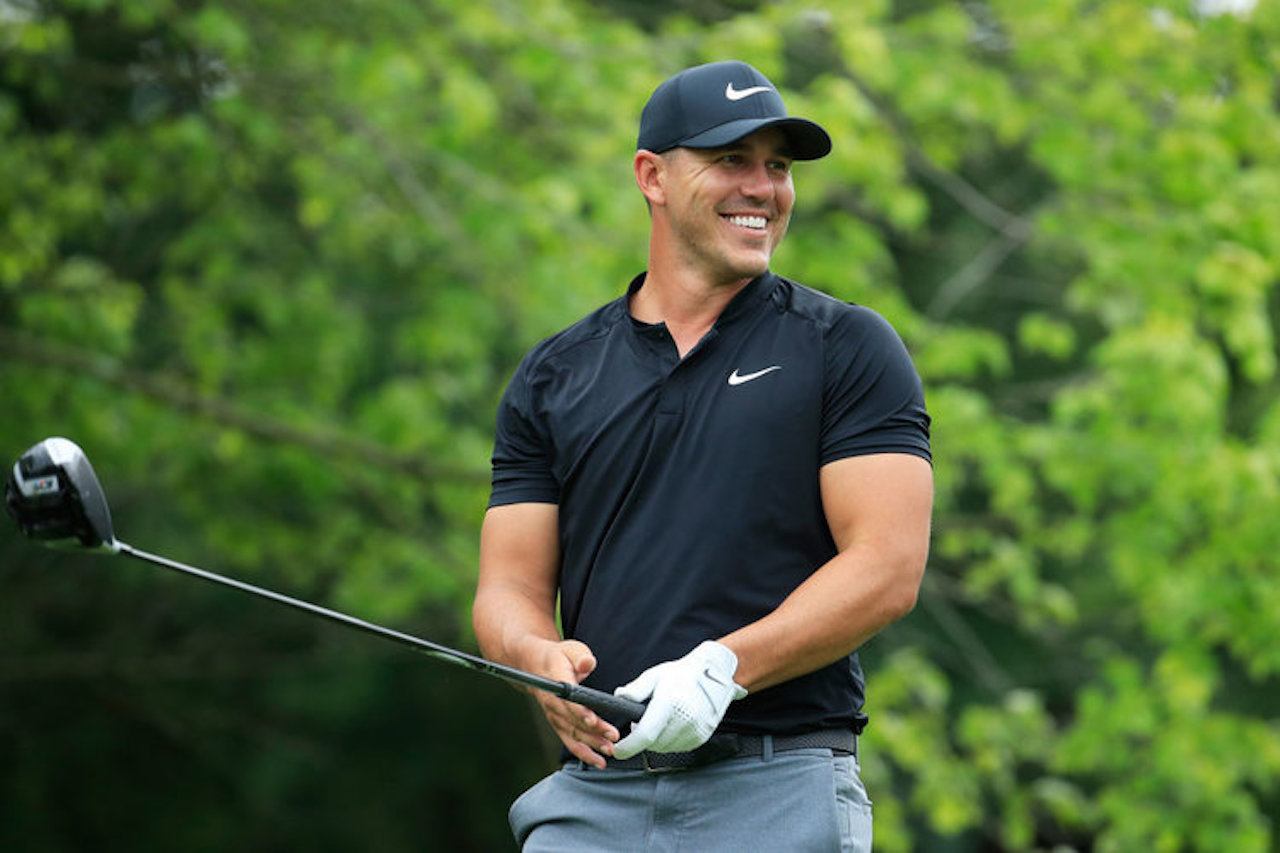 Yet Koepka comes into the Open Championship not satisfied with his performance, and wondering if he could have done better. The four-time major winner finished second at the US Open and Masters, while winning this year's and last year's PGA Championship.
"It's incredible, but at the same time, it's been quite disappointing," Koepka told reporters on Tuesday. "Finishing second sucks, it really does.  But you've got to get over it and realize that any time you put yourself in contention, you learn from it and move on."
Struggles at Open Championship
Koepka has had success at the other three majors. He has never missed a cut at the Masters. He has won the US Open twice, and finished in the top 20 two other times. At the PGA Championship, Koepka has won twice, and finished in the top 20 every other time he has played there except his first appearance.
The Open, though, has been a bit of a mystery for Koepka. He finished tied for 39th there last year, though he does have two prior top 10 finishes. The other two times he has played at the Open he finished tied for 67th and missed the cut.
There is a calm, though, with Koepka, and no sense of panic. He appeared to be quite relaxed before reporters, and finally has come to terms with who is, and that he doesn't care what other people think about him.
"Like I said, over the last year and a half, I just felt like if other guys had done what I had done it would be a bigger deal," Koepka said. "Now it doesn't matter to me. I've got my own chip on my shoulder for what I'm trying to accomplish. I'm over that. I'm over trying to get the recognition. You either like me or you don't, that's life in general. That's not anything I'm too concerned about at this moment."
Secret Weapon for Portrush
When he arrives at the first tee on Thursday, Koepka will have some serious local knowledge on his bag. Royal Portrush caddie Ricky Elliott will be looping for Koepka. It is not the first time the two have worked together. They first joined forces at the 2013 PGA Championship. Elliott was on the bag when Koepka won the PGA Championship this year.
He keeps it light. He knows not to talk about golf while we're out there," Koepka said on Tuesday at The Open. "He knows if I'm getting a little bit tense, maybe upset, angry, whatever it is, he can tell just by my walk. He can tell, just body language and I think that's what makes a great caddie."
Koepka said there is extra motivation to win this week, since Elliott hails from the area.
"There would be nothing cooler," Koepka said. "Put it this way, I don't think when he grew up that he ever thought there would be an Open Championship here. And to top it off, I don't think he ever thought he'd be a part of it. And to be caddying and to be able to win one here would be – he'd be a legend, wouldn't he? He already is. But it would be cool to see him win."