The NHL began its Christmas break early last week in an attempt to clean up its growing issues with COVID-19 outbreaks on multiple teams. When the league returns to play on Tuesday, clubs will be relying on expanded rosters in an effort to avoid more shutdowns in the future.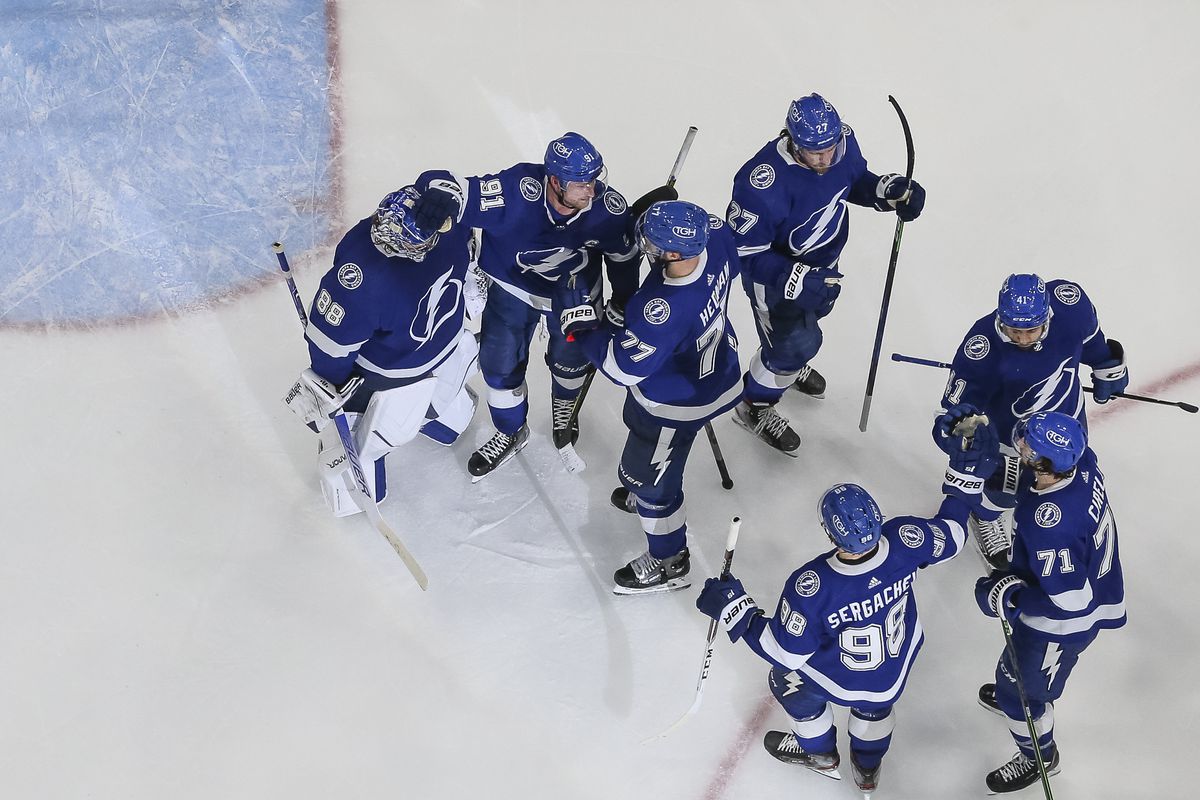 The NHL and NHL Players' Association (NHLPA) agreed to start the league's Christmas break earlier than scheduled on Wednesday due to the number of teams struggling with COVID-19 issues.
Postponements mount with delayed return
Originally, the league planned to restart games on Monday. However, both the NHL and NHLPA agreed to push back the restart day until Tuesday. That decision postponed 14 more games, but also bought the league more time to analyze testing results.
It also provides for a more manageable restart to the season. Rather than a full slate, the league scheduled just four games for Tuesday. The NHL has postponed one of those games, a matchup between the Columbus Blue Jackets and Chicago Blackhawks. The league has also postponed two Wednesday night games.
That brings the total number of postponements to 67 for the season so far. COVID-19 issues also prompted the NHL to drop out of the Beijing Olympics, a decision the NHLPA agreed with despite fighting for Olympic participation in earlier negotiations with the league.
The NHL's new goal will be to prevent further disruptions to its schedule, if at all possible. The main tool the league is deploying is roster flexibility, something that has been seen in the NBA as well.
NHL roster rules now allow taxi squad, AHL callups
Under new temporary rules, teams can maintain a "taxi squad" of six players ready to fill in at any time. Teams can also call up players from the minor leagues if they have fewer than 12 forwards, six defensemen, and two goaltenders available for a game.
"Any relief is welcome," Florida Panthers general manager Bill Zito told ESPN.com. "We've been through, as a management team, any number of scenarios surrounding the 'what-ifs' – or maybe we're kidding ourselves and we should be thinking about the 'whens,' as far as who gets it and when."
One thing the NHL can't do is copy the NFL's lead in loosening requirements for vaccinated, asymptomatic players. Because seven NHL teams play in Canada, the league must abide by a variety of federal and provincial rules on COVID-19 throughout the country.
"Unless we weren't playing in Canada and we didn't have teams in Canada, you could consider that," New York Islanders general manager Lou Lamoriello told ESPN. "But with the guidelines and rules of Canada, it's impossible to have happen. We wouldn't be able to have games without the testing that is required to play in Canada."
NHL teams returned to practice on Sunday in preparation for this week's games. A number of players across the league entered COVID-19 protocols due to testing on Sunday, including four players on the Tampa Bay Lightning. The Lightning are the +800 second choice to win the Stanley Cup this season, according to FanDuel Sportsbook, trailing only the Colorado Avalanche (+550).