It was a vote by the NFL owners on Tuesday, that not only overwhelmingly approved the Oakland Raiders move to Las Vegas, but also told NFL Commissioner Roger Goodell that he needed to evolve with the times.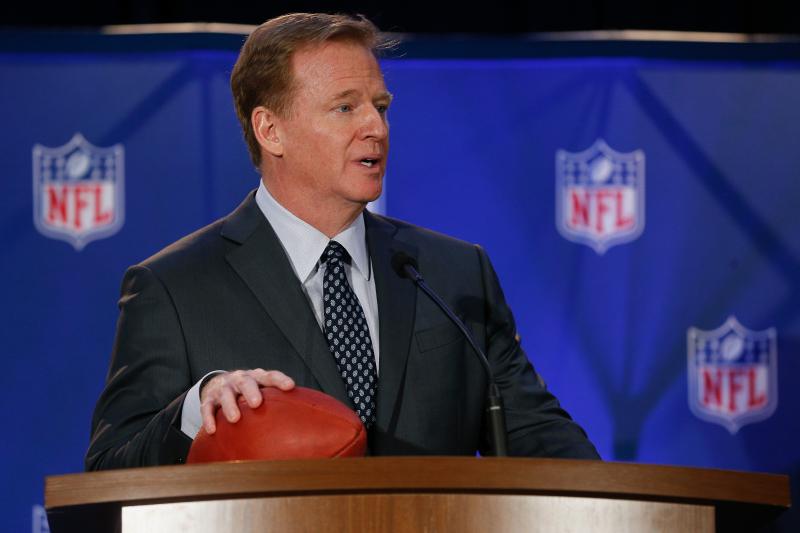 The leader of the most popular sport in the US was being chided in a very subtle way. Owners voted 31-1 to approve the Silver and Black's relocation to a town that was an unimaginable place for a professional sports team 10 years ago.
It was a city that Goodell wanted no part of because it allows sports betting and Daily Fantasy Sports, two areas he thought should never be associated with the league and he remains adamant about the link between the two.
"The NFL is not changing our position as it relates to legalized sports gambling," Goodell said. "We still don't think it is a positive thing. We want to make sure that the integrity of our game is the primary concern and we do everything possible to protect that."
He even went as far one year in banning Dallas Cowboy quarterback, Tony Romo's Fantasy Camp in the city.
Hockey Got Ball Rolling
Ironically it was another sport that paved the way for the NFL to even consider Sin City and now that it is a reality, the league may have to change its opinion.
Bill Foley wanted to bring a hockey team to the desert and got the blessing of NHL Commission, Gary Bettman, who awarded him an expansion team in 2016.
"We don't worry about the integrity of our game," Bettman said at a news conference to announce the Las Vegas franchise. "I'm more focused on the atmosphere in the arena, and that's something we're comfortable with going forward. While we know gambling is part of the industry in Las Vegas, we're not going to make it all that easy for you to pick up a ticket, a gambling ticket, on your way into the arena."
Times, They are a Changing
The climate regarding sports betting has gotten a lot less cloudy in recent years as teams have reassessed the relationship between wagering and professional sports. Major League Baseball Commission Rob Manfred changed his stance on Daily Fantasy Sports, saying it should be legal and regulated.
The American Gambling Association started an intensive lobbying effort to get sports betting legalized in other areas other than Nevada. Though there are substantial hurdles, the AGA believes legislation could be passed.
Kate Lowenhar-Fisher, a Las Vegas gaming attorney in Las Vegas, told Yahoo Finance the culture regarding the subject is definitely changing.
"We are all going to have to confront the reality that there's no difference between a team located one mile from the Las Vegas Strip and its books, versus a team located 400 miles," Lowenhar-Fisher said. "In this day and age, with all the connectivity, and the fact that wagering can happen on my phone, using an app, in the state of Nevada, you can't tell me it makes any difference in terms of game integrity."