The NFL suspended Josh Gordon for violating the terms of their substance abuse policy and he returns to the Commissioners Suspended list indefinitely.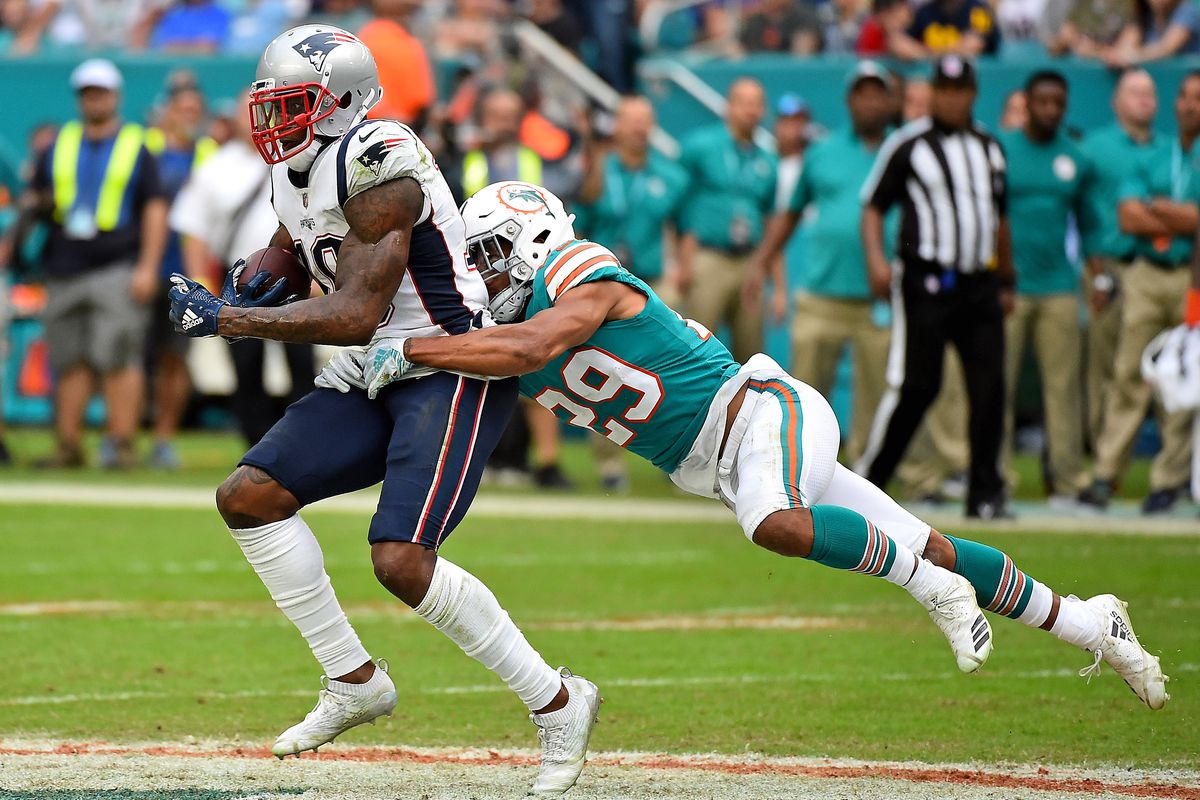 The New England Patriots wide receiver issued a statement earlier in the day that he was stepping away from football to focus on his mental health.
"I take my mental health very seriously," said Gordon. "To ensure I remain able to perform at the highest level. I have recently felt like I could have a better grasp on things mentally. With that said, I will be stepping away from the football field for a bit to focus on my mental health. I would like to thank Coach Belichick, Mr. Kraft, as well as countless others with the Patriots organization for their continued support. I want to thank my fans for their support as well as I continue down the path to getting back to 100 percent."
The NFL released a statement in the afternoon that they added Gordon back to the dreaded Commissioner's list for substance abuse reasons.
"Effective today, Josh Gordon has been returned to the Reserve/Commissioner Suspended list indefinitely for violating the terms of his conditional reinstatement under the Policy and Program for Substances of Abuse," the league said in a statement.
Blazing a Path in Foxboro
The troubled Gordon landed his fifth strike since he entered the league in 2012. In 11 games this season with the Patriots, Gordon caught three touchdowns for 720 yards and 40 receptions. During his career with the Browns, he scored 16 touchdowns in 41 games.
The Patriots released a statement that said, "We support Josh Gordon in his continued efforts to focus on his health. His attempt to do so is a private and personal matter, which we intend to respect."
Next Man Up
Just when it looked like the Patriots were buckling down for a playoff run, they incur a bad beat with Gordon. He stretched the vertical game for Tom Brady and could bust open a play at any given time due to his speed.
Bill Belichick adheres to the next man up philosophy. The problem is that the ranks are thin in New England in both the RB and WR department. Outside of Rob Gronkowski, Julian Edelman and Chris Hogan, it's tough for even a hardcore Patriots fan to tell you who else is on their roster. Cordarrelle Patterson has seen time at both RB and WR and he steps into whatever role they need week-to-week. Philip Dorsett, who played his collegiate ball at Miami, is the next man up. Matt Slater from special teams could also get called into action.
According to the South Point Casino and Sports Book in Las Vegas, the New England Patriots are 8-1 odds to win the Super Bowl.
Dazed and Confused
During his high school days in Houston, Texas, Josh Gordon excelled in three sports: basketball, football, and track and field. He won state titles in track in various relay events. College football programs from all over the country recruited Gordon, who had become known as "The Flash" for his blistering speed.
Gordon stayed close to home to attend Baylor University in Waco. In 2010, Gordon caught 7 touchdowns in 13 games for the Bears. Gordon picked up the label "weed guy" during a comical moment in college known as the Taco Bell incident. Gordon and teammate a friend fell asleep in a car in a Taco Bell drive-thru. When police were called to the scene, they discovered marijuana in the vehicle, which belonged to his teammate.
JOSH GORDON
Nickname: Flash
Age: 27
Hometown: Houston, TX
College: Baylor
Draft: 2nd Round Supplemental in 2012
2018 Stats: 3 TDs, 40 catches, 720 yards
Career Stats: 19 TDs, 220 catches, 3,826 yards
Gordon's career at Baylor was cut short due to bad decisions in a Taco Bell parking lot. He sat out the next season without a team. He tried to transfer to Utah, but due to NCAA complications, Gordon declared himself eligible for the NFL draft.
At the 2012 NFL Supplemental Draft, the Cleveland Browns took a flier on the speedster with a second-round pick. Gordon played outstanding his rookie season and everyone quickly forgot about the label as the "weed guy." In his second season, Gordon caught 9 touchdowns in 14 games and made the Pro Bowl. He became the first player in the history of the NFL to post consecutive 200-yard receiving games.
Mary Jane's Last Dance
Everything began to fall apart in 2013 when the NFL suspended Gordon for two games for a substance abuse violation. In 2014, the NFL intended to suspend him for an entire season for violating their substance abuse policy a second time. However, he got the suspension reduced to ten games. That same season, despite limited action, the Browns suspended Gordon for a game when he violated team rules.
In 2015, Gordon was suspended indefinitely for violating the NFL policy once again. He sat out a total of 20 games before the NFL reinstated him. In a span of five seasons, Gordon played only ten games with the Browns.
In 2018, the Browns traded Gordon and a seventh-round pick to the Patriots for a fifth-round pick.
During his brief time with the Patriots, Gordon caught Tom Brady's 500th touchdown.