Multiple media outlets have reported that Paris Saint-Germain forward Neymar tested positive for COVID-19 after returning from a vacation in Ibiza, Spain.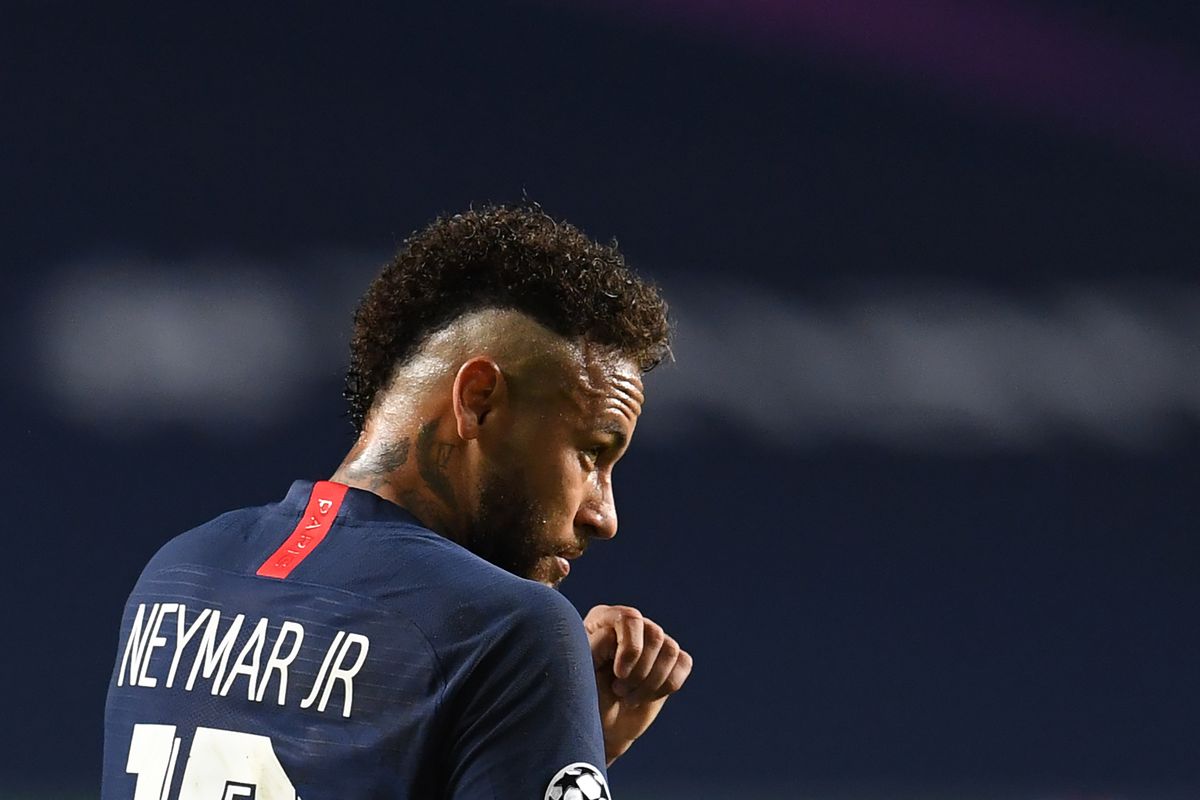 Those reports also say that Angel Di Maria and Leo Paredes, who vacationed with Neymar during the truncated offseason, also tested positive.
More Cases Could Trigger Ligue 1 Coronavirus Protocols
PSG confirmed that three players have tested positive for COVID-19, but wouldn't confirm any specific names.
Sources told ESPN that Neymar remains in good health and that the Brazilian is self-isolating in his house in Bougival, a Parisian suburb.
Neymar learned of his test results on Wednesday morning. He will remain in self-isolation for 14 days, meaning he will miss PSG's first two matches: the season opener at Lens on Sept. 10, and the club's first home game against Marseille on Sept. 13.
While the loss of Neymar and two others players hurts PSG, the club still expects to get off to a strong start. FanDuel Sportsbook sees PSG (-250) as a significant favorite over Lens (+600). The three-time defending Ligue 1 champions come into their home opener as an even bigger -440 favorite over Marseille (+900).
That assumes the club actually plays those matches. Ligue 1 COVID-19 protocols mandate that a club with four positive cases must postpone its matches until that number comes down. That means a single new case over the next week could delay the start of PSG's campaign.
Neymar Returns with Champions League Ambitions
PSG played deep into the summer after the coronavirus pandemic delayed the end of the 2019-2020 European soccer calendar. While French authorities canceled the end of the Ligue 1 season – declaring PSG champions based on the standings as of March 13 when the league suspended play – the club made it all the way to the Champions League final on Aug. 23. Bayern Munich defeated PSG 1-0 in the final to win the tournament.
Last weekend, Neymar told the PSG website that he wanted to improve on that result in the coming season.
"I am staying at PSG next season," Neymar said. "And with the ambition to return to the Champions League final, this time to win it. I like this idea of doing everything to leave my name in the history books of my club."
PSG enters the season as the clear pick to win its domestic league for the fourth straight year. FanDuel lists PSG as a -1500 favorite to win Ligue 1 again, with Lyon (+1800) and Marseille (+3400) the only long shot hopes to end its reign.
The club faces a more difficult task when it comes to achieving European glory. William Hill lists PSG as a +900 pick to win the Champions League, making the French club the fourth choice behind defending champion Bayern Munich (+400), Manchester City (+450), and Liverpool (+700).