New York appears ready to finally legalize online sports betting within its borders, but critics warn the state's approach won't be great for consumers.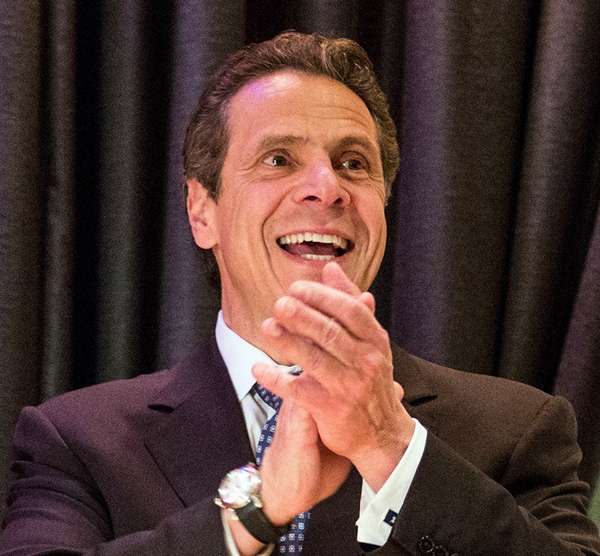 With the state facing an $8.7 billion deficit brought on by the COVID-19 pandemic, Gov. Andrew Cuomo softened his stance on online wagering. He plans to direct the New York State Gaming Commission to solicit bids for a limited number of mobile sports betting operators to partner with the state to share the revenue.
New York Wants the Lion's Share 
"I'm not here to give the casinos a lot of money," Cuomo said at a recent virtual press conference. "I'm here to raise funds for the state, so we have a different model for the state."
New York sports betting is now limited to on-site wagering at four commercial casinos and other facilities owned by Native American tribes.
Although tax rates haven't been specified, some think the number could approach 50%. State officials say they expect to raise $500 million annually from online sports betting revenues.
Ulrik Boesen, a senior policy analyst at the Tax Foundation, told OnlineGambling that number doesn't seem realistic. He used New Jersey as a benchmark and ran some numbers. The Garden State's sports betting operations collected nearly $400 million in revenue and reaped nearly $51 million in taxes in 2020. Adjusting for the larger New York population (19.5 million compared to 9 million for New Jersey) and a potential 50% tax rate, Boesen found that New York would likely earn about $440 million in taxes.
While this doesn't account for a drop in revenues due to the lack of live sports to wager on for a healthy portion of the spring and summer, Boesen's numbers reflect a tax rate that could be higher than what is actually implemented (consider that Pennsylvania now has the highest sports betting tax rate at 36%).
"That's a really high number," he said of the $500 million proposal. "They'd need New Yorkers to gamble $20 billion a year with a 50% tax rate."
More Choices Tend to Benefit Sports Bettors
Boesen also notes that New York might not capture the market share it is seeking with a state-run monopoly. Increased free-market competition usually leads to better choices, he said.
"Consumers might risk getting worse odds on their bets," Boesen said of the state government controlling online sports betting.
Some within the state government question Cuomo's plan. State Sen. Joe Addabbo (D-Queens), who chairs the state Senate's Racing, Gaming and Wagering Commission, told the Wall Street Journal that New York should open up operations to more providers.
"I am not a believer that one sportsbook provider or operator can handle the volume in New York," he said. "I don't think it's good for the consumer — I think you're pushing the consumer to New Jersey or to an illegal site."