New Jersey sports betting generated just $181.9 million in handle during March, a drop of more than 50% when compared to March 2019, according to numbers released by the New Jersey Division of Gaming Enforcement.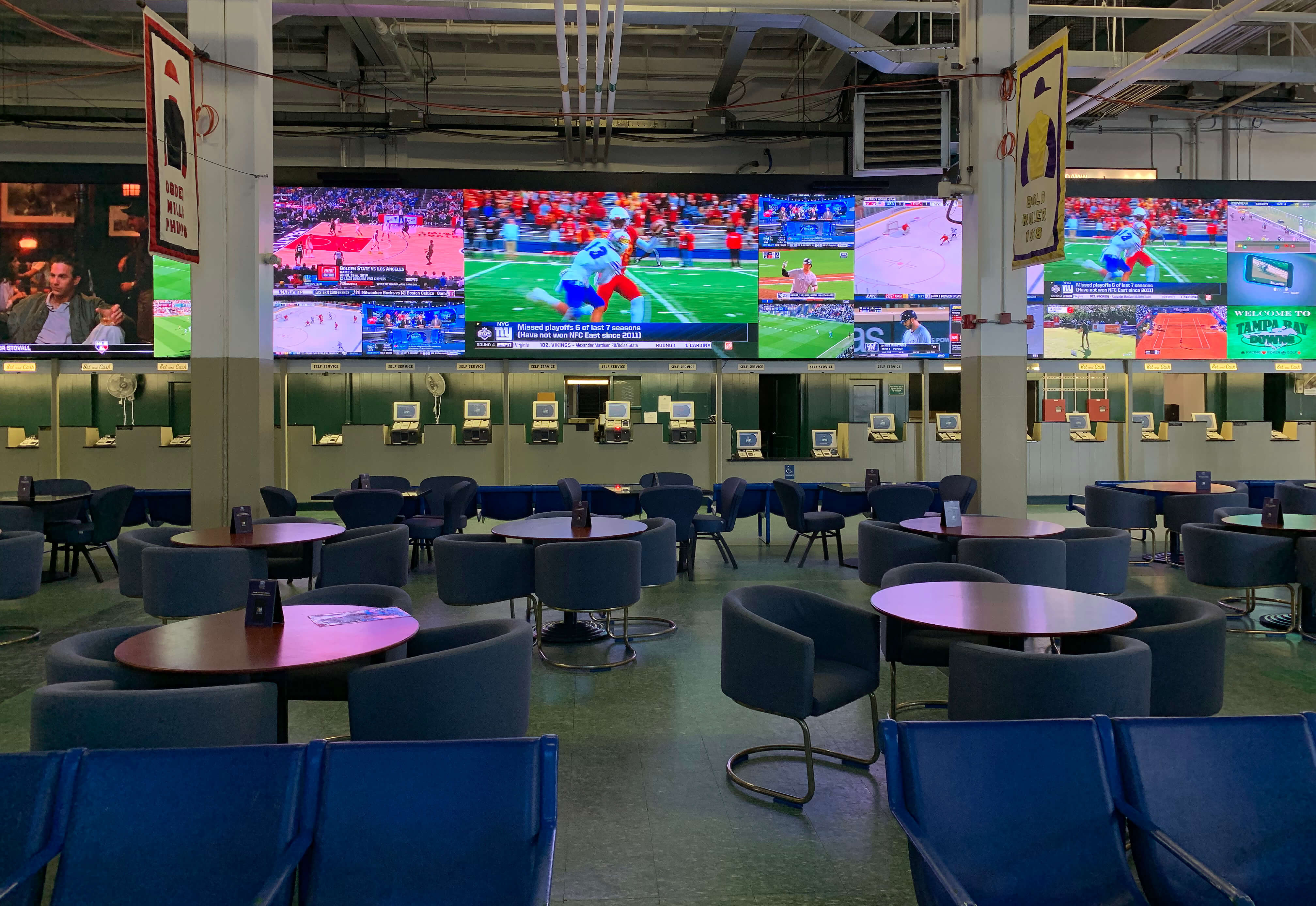 The drop in handle was predictable, given the rapid shutdown of sports leagues around the world las month.
Pandemic Shutdowns Derail Growing Industry
The NBA suspended its season on March 11 after Rudy Gobert tested positive for COVID-19. In the days that followed, most other sports organizations followed suit.
That soon left sportsbooks with precious few betting markets available. While niche options like Belarusian soccer kept some money coming in, the loss of March Madness, among other major sporting events, devastated the New Jersey sports betting market.
In total, handle dropped 50.9 percent, off from $372 million in March 2019. If not for the coronavirus, handle likely would have been up significantly instead: bettors wagered $494.8 million in February, and New Jersey sportsbooks averaged a handle of $515.4 million over the past six months.
Revenue was also down. New Jersey sports betting operators made $13.2 million in gross revenue in March 2020, compared to $317 million a year earlier.
New Jersey Sports Betting Down to Pre-Online Levels
Those numbers could look much worse over the months to come. Many of the top professional sports leagues were active for the first week or two of March, and futures betting for the NCAA Tournament, NBA playoffs, and upcoming MLB season were also attractive options. By April, there were few live events for bettors to gamble on, no action in the major American sports leagues, and fears that seasons would fail to conclude in 2020.
While the majority of sports betting revenue comes from online sites and apps, New Jersey Gov. Phil Murphy's order to close all casinos and racetracks on March 16 also hurt the industry.
New Jersey sports betting went live in June 2018, soon after the Supreme Court ruling that overturned the Professional and Amateur Sports Protection Act. That allowed states to begin regulating sports betting, if they wished to do so.
New Jersey's sports betting handle peaked in November 2019 when wagers totaled $562.7 million. March's total was the lowest since sportsbooks took in just $95.6 million during August 2018 – a time when the industry was beginning to establish itself, and before the state launched online sports betting.
While sportsbooks have been finding more events to offer wagering on, the additions are coming slowly. Current options available to bettors include darts, table tennis, and the Chinese Professional Baseball League, which plays out of Taiwan. There are hopes that at least some American sports leagues may be able to resume play this summer, albeit without fans in attendance.