New Jersey lawyers are pinning their hopes on a meeting with the US solicitor general to get a federal ban on sports betting ruled unconstitutional by the US Supreme Court.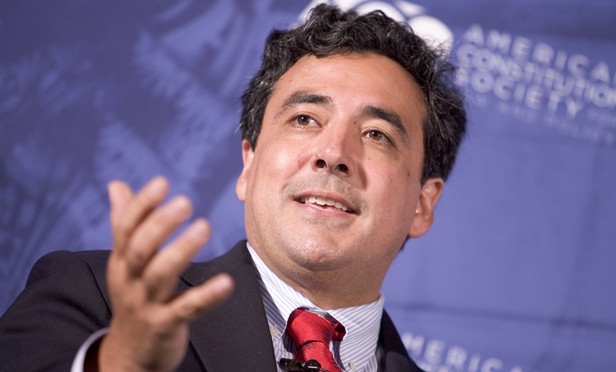 They, along with other officials from the state, met with Noel Francisco earlier in the week to try and persuade the solicitor general to see their point of view.
Appointed by President Donald Trump, Francisco has offered no indication of where he stands on the subject, but his support is crucial if there is any chance of the federal ban on wagering being overturned.
Long Road Ahead
The Garden State is appealing a rule that the Third Circuit Court made in August that upholds prohibiting the activity.
The Professional and Amateur Sports Protection Act of 1992 (PASPA) limits sports betting to Nevada, Oregon, Delaware, and Montana, with only Nevada taking advantage of the exclusion of the ban.
New Jersey officials argue that this is a state's right issue and five other states have joined them in this fight.
Governor Chris Christie has signed two bills allowing sports betting, but were struck down in court as violating federal law. Still, he remains optimistic that it will happen.
"I also think that we'll have sports gambling in New Jersey in the next year," Christie said. "Before I leave office, I think we'll have sports gambling in Monmouth Park."
Opinion Divided
Trump has not offered his views on the subject, but political observers believe he would not stand in the way if it was legalized. His attorney general, Jeff Sessions, has voiced opposition to it and is in favor of upholding federal law.
It appears, however, that the country's top court will review the case and make a ruling. They requested the solicitor general file a brief giving the government's view on the issue. They wouldn't have asked for it if they didn't have plans to hear it.
Though the commissioner's for Major League Baseball and the National Basketball Association have softened their stance on sports betting, they joined with the National Football League and National Hockey League to bring representatives to maintain their support for PASPA.
There won't be any action on the issue until the Fall at the earliest and the justices of the Supreme Court may decide not to hear the case at all and keep the law in place.