Troubled wide receiver Antonio Brown got a new agent on Monday in an attempt to get resigned with an NFL team. Brown hired veteran agent Ed Wasielewski of EMG Sports to represent him. Brown has not played since Sept. 15, 2019, when he suited up one game for the New England Patriots, but was released the following week.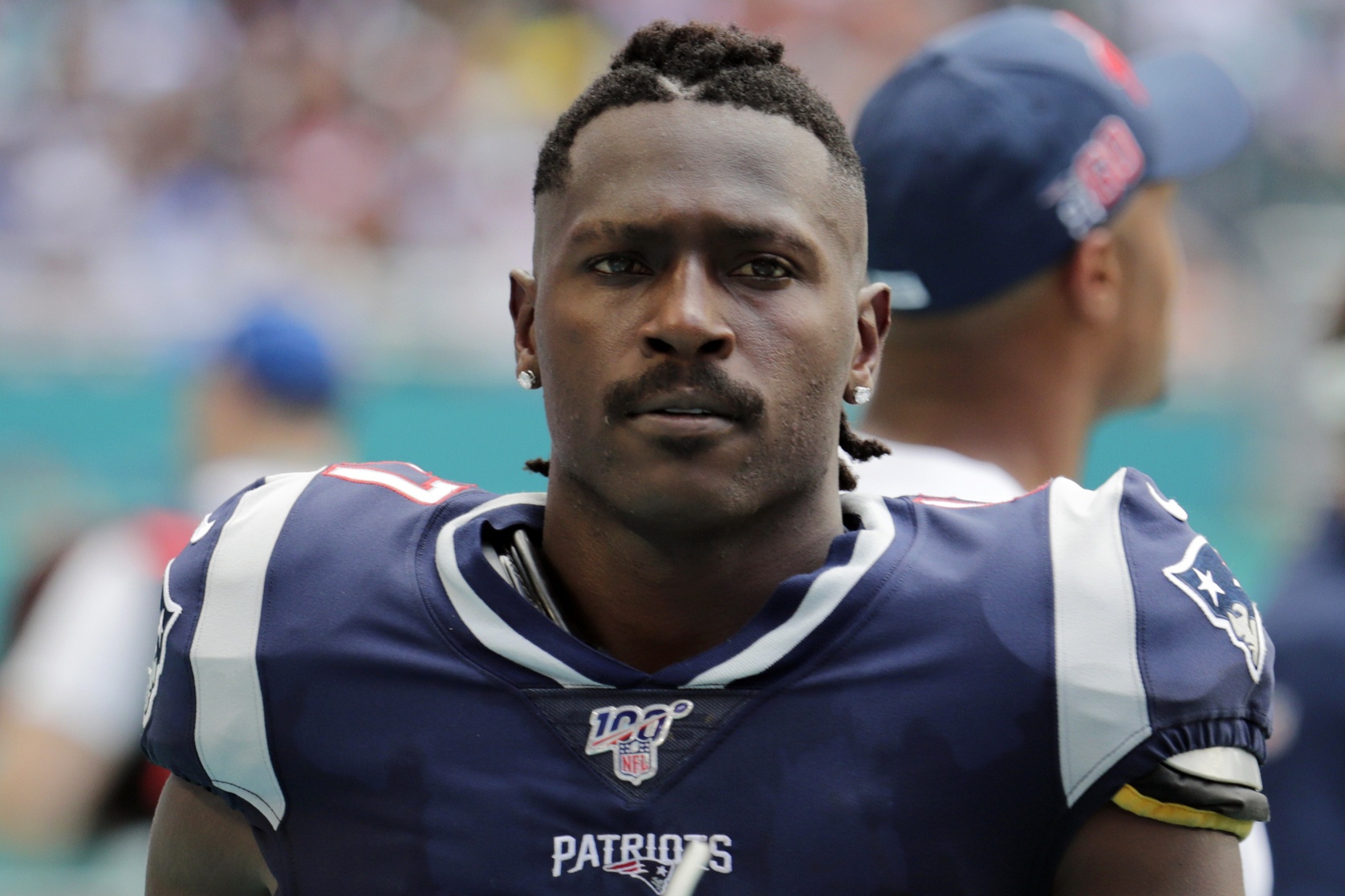 In the eyes of oddsmakers Brown finding a new team seems like a longshot. BetOnline updated its odds on whether Brown makes an NFL roster. The odds are actually worse than they were in 2019.
Will Antonio Brown be on an NFL Roster in 2020?
Will Antonio Brown Play Again in 2019?
The main reason for Brown's chances of catching on with an NFL team dwindling is his unstable behavior off the field. Brown began 2019 with the Las Vegas Raiders, but was released by the team before the season began after an altercation with general manager Mike Mayock.
Brown was immediately signed by the New England Patriots for a one-year deal worth $10.5 million. Three days after the signing, a former personal trainer for Brown filed a civil lawsuit, alleging he sexually assaulted her. Five days later, the 31-year-old played against Miami, catching four passes for 56 yards and a touchdown. Another woman came forward with sexual misconduct allegations, however, and the team released Brown.
Can Antonio Brown's New Agent Be Successful?
High-profile agent Drew Rosenhaus represented Brown last year. Rosenhaus wrote a letter in January saying he would not represent Brown unless he got professional help for his behavior. That didn't happen, so the agent severed his working relationship with Brown.
Brown's method of communication has been social media, and he has used it like a poison pen. In February he blasted Rosenhaus, calling him a fraud.
"Rosenhaus Sports one of the biggest scams going on in south Florida right now," Brown posted on Twitter.
His new agent, Wasielewski, has a tough assignment getting his client on an NFL roster. Brown has had other bizarre off the field incidents that will only hurt his chances of playing professional football.
The latest was a January incident involving an alleged assault with a delivery truck driver outside of Brown's home. The seven-time All Pro faces three charges, including misdemeanor battery, misdemeanor criminal mischief and felony burglary conveyance.
Cross Two Teams Off the List
While he awaits his fate on those charges, Brown has been trying to garner interest with NFL teams. A video circulated last week of him working out with Baltimore Ravens quarterback Lamar Jackson.
They really workin workin 👀👀 @AB84 @Lj_era8 😳 pic.twitter.com/Y4lFvm5mo4

— 𝙕𝙖𝙘𝙝🦇💸® (@NewEraZach) April 1, 2020
Ravens general manager Eric DeCosta said on Twitter, though, he wouldn't comment on Brown coming to Baltimore.
"Those are in-house things," DeCosta said. "I don't really feel the need to share that right now."
One team rumored to have interest in Brown shot down that possibility. New Tampa Bay Buccaneer Tom Brady showed interest in Brown joining the team, but head coach Bruce Arians said on a national radio show it wasn't in the team's plan.
"Yea, it's not gonna happen," Arians said. "There's no room. It's just not gonna happen. It's just not a fit here."