The Nevada Gaming Control Board (NGCB) reported Wednesday that the state's sportsbooks took in a handle of just $141.2 million in March, down about 76% from March 2019.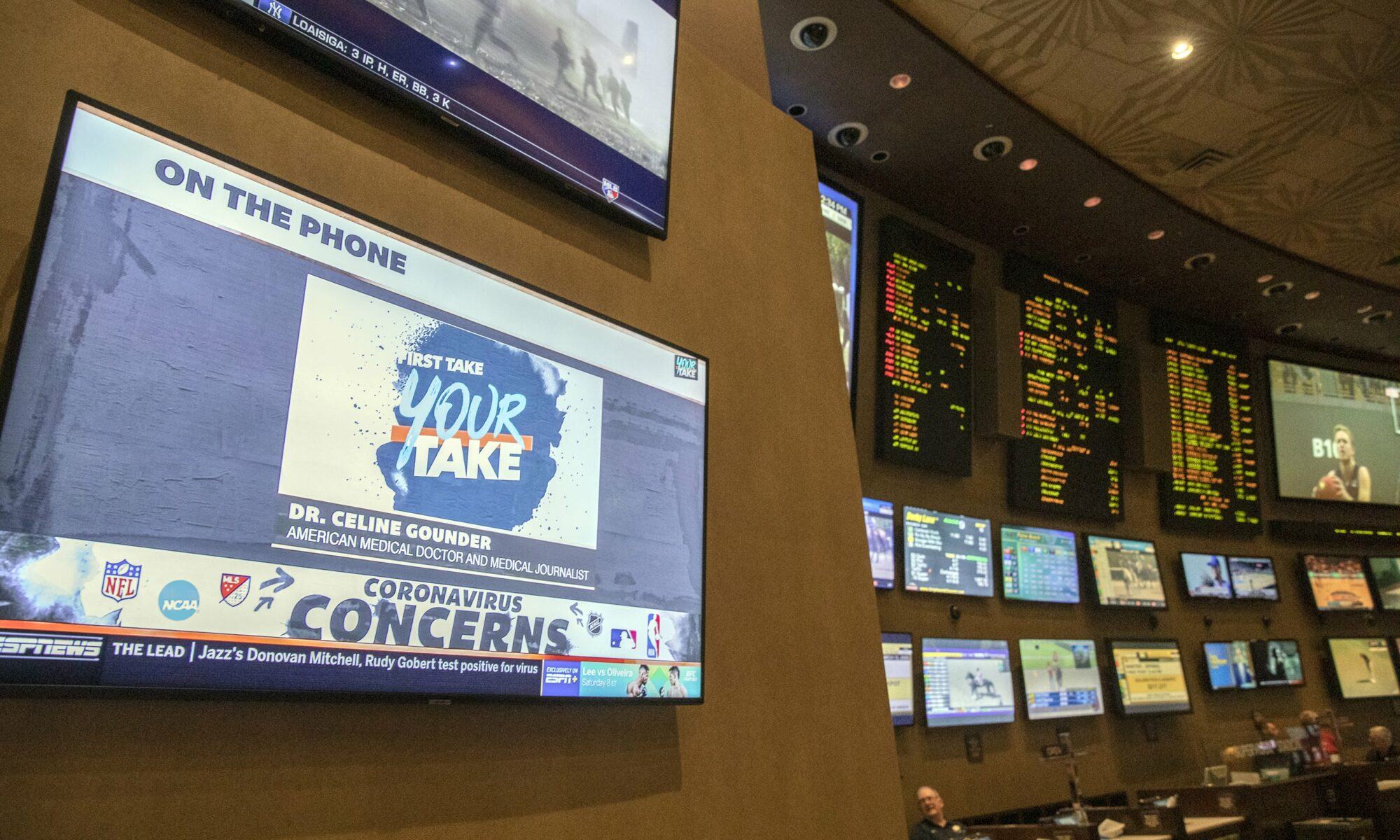 The Nevada sports betting industry took a dramatic hit due to the coronavirus pandemic, which began impacting leagues, tournaments, and other competitions in mid-March.
Nevada Sports Betting Revenue Down 95 Percent

None of this is surprising given the lack of sports to wager on. The NBA shut down on March 11, with other major leagues and the NCAA following suit within a few days.
In total, Nevada sportsbooks earned just $1.45 million in revenue for March. That's down 95.3% from the year before, and marks the smallest win for the state's sports betting industry since 1993.
Other states reported similar declines in March. New Jersey sportsbooks took in about 50% less handle year-over-year, while Indiana reported a 60% drop in handle compared to February.
The Nevada numbers extended to its gaming industry as a whole. The 440 licensed casinos in the state won a total of $618.1 million, down nearly 40% from March 2019. That represents the lowest total win since February 1998.
"Obviously, we are facing huge challenges, however I am confident that the gaming industry will rebound," NGCB senior research analyst Michael Lawton told ESPN. "The industry and board have incredible leadership, and they are working together on formulating plans to reopen and then we can begin the process of getting back to business."
The loss of the NCAA men's basketball tournament hit Nevada sportsbooks particularly hard. Last March, bettors wagered $495.1 million on basketball in the state, a large percentage of which was on March Madness. This year, the NCAA canceled the tournament more than a week before it was set to begin.
April Could Produce Lowest Handle Ever
Sportsbooks in Nevada and elsewhere may be in for a much steeper decline when regulators release numbers from April. While the March numbers were buoyed somewhat by the first 10 days of the month – when the sports world marched on largely unimpeded by the COVID-19 pandemic – April was almost entirely devoid of sports.
That left bookmakers with only a small selection of markets on offer. Some of the more popular options have included table tennis, Belarusian soccer, esports, and now the Chinese Professional Baseball League in Taiwan.
The Nevada sports betting industry may be hit even harder by the coronavirus shutdowns than bookmakers in other states. In Nevada, gamblers can place sports bets from mobile apps anywhere in the state, but only after they register in-person at a casino – something that is impossible to do at the moment. That restriction makes it nearly impossible for new customers to begin placing bets until casinos reopen in the state.
Those factors could put Nevada sportsbooks in danger of setting an unwelcome record. The lowest recorded handle for the Nevada sports betting industry came in July 1989, when bettors wagered just $54.9 million. April could challenge that mark.