The fifth round of UEFA Nations League matches will take place this weekend, with some of Europe's top national teams squaring off in critical contests which could determine who reaches the Nations League Finals.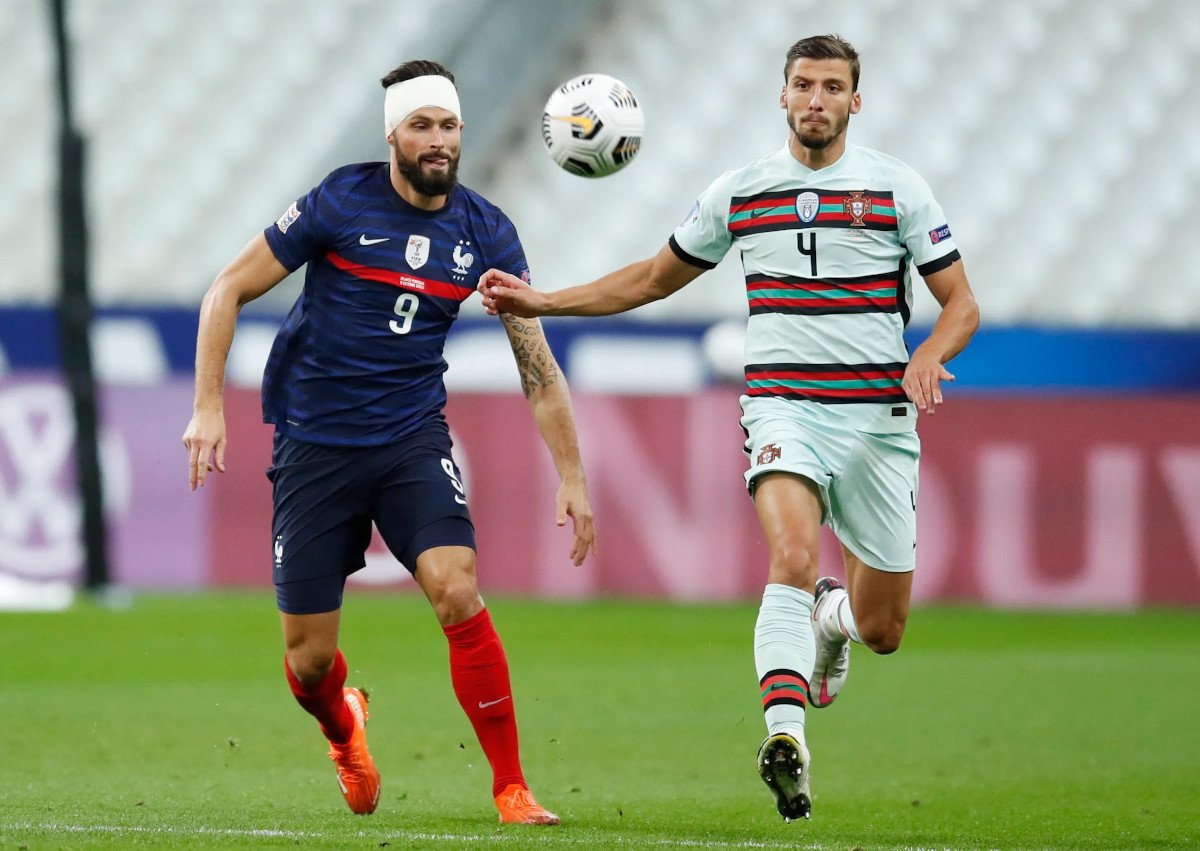 The action begins Saturday, when Portugal faces France in a match that could determine the Group A3 winner.
Winner Takes All in Portugal vs. France
Portugal and France each come into the match with 10 points, with Croatia and Sweden too far back to be a factor in the group. If either side can win the match in Lisbon outright, they will clinch first place and the berth into the Nations League Finals. The teams fought to a 0-0 draw in France in October.
"It's a decisive match. We know if we win it's done," Portugal defender Jose Fonte told reporters. "We want that result. It's not a match with more or less pressure, it's one more match for us. Like I said, we are used to this level of matches. We prepared well and tomorrow it's being able to do the job."
William Hill sees Portugal (+130) as a slight favorite over France (+210) in the critical matchup. Portugal won't enjoy its normal home field advantage, as they will play in an empty stadium due to COVID-19 precautions.
"This is a big match and one that deserves [supporters]," Portugal coach Fernando Santos told reporters. "The country is in lockdown, so, it can't and health comes first, but all these matches between two great teams deserve full stadiums, it would always be much more interesting."
Spain, Belgium Aim to Stay Atop Nations League Groups
Also on Saturday, Spain will look to move one step closer to clinching Nations League Group A4 when it travels to Switzerland. Spain holds the group lead with seven points, though both Germany and Ukraine – which also face off this weekend – are just one point behind, while Switzerland trails on two points.
Spain (-118) enters the matchup as a solid favorite over Switzerland (+320) despite being the visiting team. Sergio Ramos can also make history in the match, as the 34-year-old defender can make his 177th appearance for Spain, setting a new European record for national team caps. He currently shares the record with Italian goalkeeper Gianluigi Buffon.
---
UEFA Nations League Odds (via William Hill)
Portugal: +130
Draw: +210
France: +210
Switzerland: +320
Draw: +230
Spain: -118
Germany: -450
Draw: +480
Ukraine: +1000
Italy: -163
Draw: +250
Poland: +480
Belgium: +130
Draw: +220
England: +200
---
"His numbers are only within reach of the gifted," Spain manager Luis Enrique said after Ramos entered as a late substitute in a 1-1 friendly draw against the Netherlands on Wednesday. "He is a very special player, at a unique level."
A Group A2 battle between Belgium and England highlights Sunday's Nations League action. Belgium leads the group with nine points, but England and Denmark are only two points back, meaning all three teams are still in the running for the Nationals League Finals position.
Belgium is a +130 pick to beat England (+200) in the match, which has moved to the city of Leuven due to a COVID-19 curfew in Brussels.