Women's No. 1 seed Naomi Osaka won't be defending her US Open championship, as she lost her fourth-round match to No. 13 seed Belinda Bencic to end her run in New York.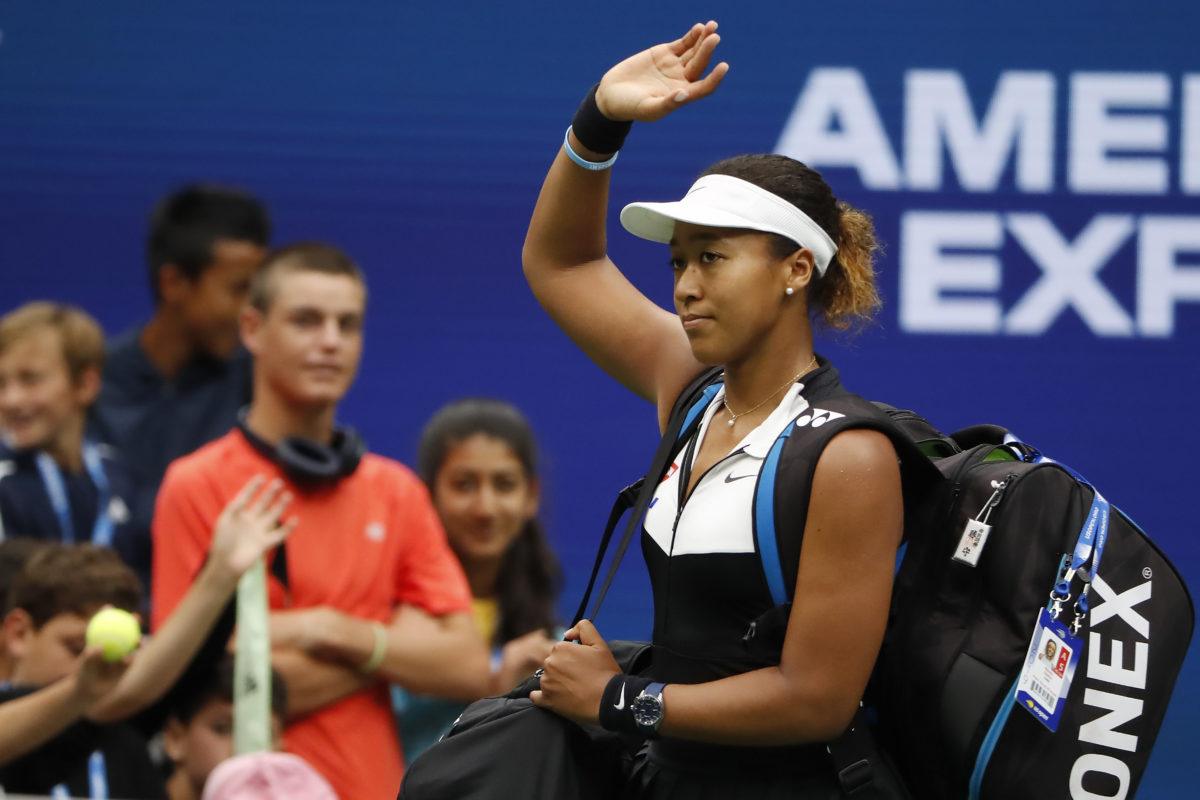 Bencic secured a 7-5, 6-4 win over Osaka to reach her second career Grand Slam quarterfinal.
Knee Injury Limits Osaka
Osaka struggled with a nagging knee injury that had caused pain during her serves and impacted her mobility.
"I honestly didn't move well today," Osaka said after the match. "The knee was a little bit annoying in the movement aspect. But I think that that's something I should have overcome."
But even though Osaka was clearly not at her best – she even had the trainer visit her in the second set – that wasn't the only reason for her loss. Bencic played aggressively and crisply, taking balls early to challenge Osaka, whom she now has a 3-0 record against this year.
"I don't have the biggest power. Don't have the most winners or most aces. But I think I can really read the opponent's game well," Bencic said afterwards.
Nadal, Andreescu Advance to Quarterfinals
Monday night's marquee matchup saw Rafael Nadal overcome a game Marin Cilic to move on to the US Open quarterfinals for the ninth time in his career.
The first two sets were split before Nadal was able to pull away and win 6-3, 3-6, 6-1, 6-2 in just under three hours.
"For some moments in the second set, too many points were in his hands," Nadal explained after the match. "Something needed to change, and I did it, not letting him take the points in his hands."
Also in the evening session, No. 15 seed Bianca Andreescu continued to impress, beating American qualifier Taylor Townsend 6-1, 4-6, 6-2 to advance to the quarterfinals. That made the Canadian teenager the first woman from her country to reach that stage at the US Open since Patricia Hy-Boulais did so in 1992.
Andreescu found the answer to Townsend's serve-and-volley style, consistently scoring when Townsend came to the net. Interestingly, Townsend found her best success in the second set when she played against her normal style, hanging back at the baseline, which seemed to throw off her Canadian opponent.
"I tried to just make her play as much as possible because, in the second set, I felt like she was doing that to me," Andreescu told reporters. "I just told myself to be more aggressive but also patient at the same time."
Serena, Nadal Favored to Win Titles
Both the men's and women's quarterfinals begin on Tuesday. At FanDuel Sportsbook, Serena Williams (-170) is now the favorite to win the women's US Open title ahead of Andreescu (+125), with Bencic (+260) and Elina Svitolina (+260) not far behind.
Meanwhile, there are only two real contenders remaining in the men's draw. Nadal (-130) is considered a slight favorite over Roger Federer (+200) to win the US Open title, while Stan Wawrinka (+1200) and Daniil Medvedev (+1400) are dark horses to win the championship.
---
Tuesday US Open Odds (via FanDuel)
No. 5 Elina Svitolina (-210) vs. No. 16 Johanna Konta (+180)
No. 23 Stan Wawrinka (-138) vs. No. 5 Daniil Medvedev (+118)
No. 8 Serena Williams (-480) vs. No. 18 Wang Qiang (+360)
No. 3 Roger Federer (-1300) vs. Grigor Dimitrov (+860)
---
Tuesday's evening session features two of the most popular players at the US Open, both of whom are big favorites to advance. No. 8 seed Serena Williams (-480) will open the night by taking on China's Wang Qiang (+360), after which Federer (-1300) will face off against Grigor Dimitrov (+860).