Veteran sportscaster Brent Musburger is no stranger to sports betting, and he has plenty to say on the subject now that more states are moving towards regulating the popular pastime. But the one factor he's not concerned about: insider information causing problems for sports leagues and bookmakers.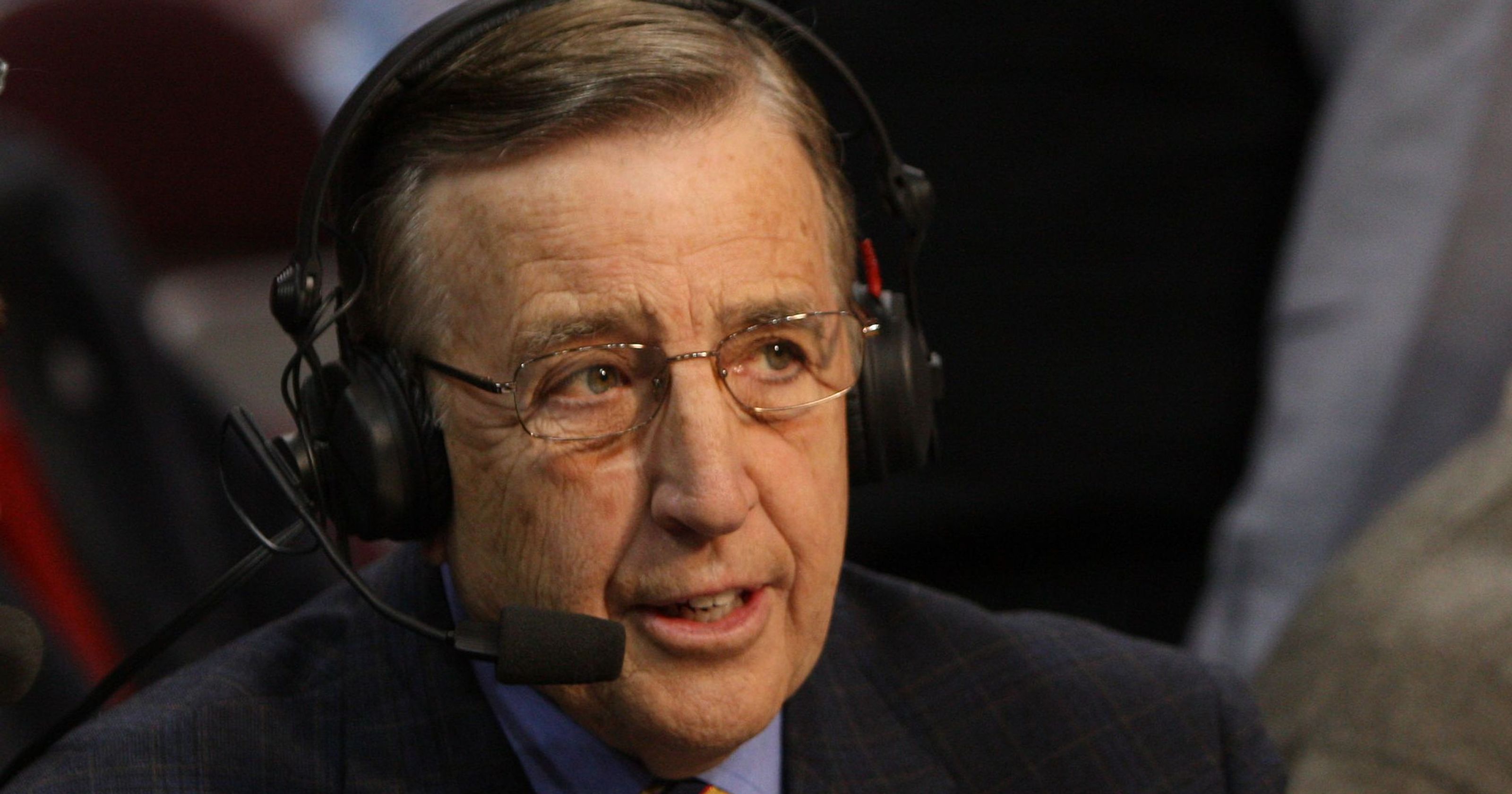 Appearing Friday on Pro Football Talk's PM Podcast with Mike Florio, Musburger talked about his new role as the play-by-play radio announcer for the Oakland Raiders, and how the spread of legalized sports betting might impact his job. And in the course of that conversation addressed concerns about how an information economy might affect a bettor's ability to make winning picks.
Constructing Mental Bias
Florio asked Musburger whether the NFL or networks would implement rules or ethical standards that would prevent announcers or others who cover a team from using their inside knowledge to help them place bets. Musburger responded by saying that he might actually be at a disadvantage by being close to the Raiders.
"I have found that the closer you get, the less apt you are to see the truth when it comes to picking football games," Musburger told Florio. "The best handicappers that I have ever been around…they look at numbers, they certainly watch the game, they know the personnel, but they're not biased. If I did that, there would be a bias factor that would enter in mentally."
Musburger also suggested that the amount of information out there and the way bookmakers adjust their lines based on the bets that come in limits the value of anything an insider might know.
"The bookies would all be broke if such a thing as inside information could help you beat them," he said. "These are very sharp numbers."
Concerns Over Information Access
Players and other officials at both the collegiate and professional levels have expressed concerns over what gamblers might try to do in order to learn something about injuries, suspensions, or other guarded information a team might have.
In the NFL and other professional leagues, injury reports have become standardized to avoid these issues, protecting bookmakers, bettors, and players by ensuring that everyone has access to the same information. Many athletic directors have said that injury reporting should become standardized in college football for the same reasons, with calls from the Big Ten being later echoed by officials from the SEC, Big 12, and ACC.
Meanwhile, the NFLPA has said that players have concerns over how gambling could impact their private lives, especially if more fans become bettors and want to know every last detail before placing a wager.
"That information – what our athletes are doing, where they're going – has a price tag on it," NFLPA vice president of business and legal affairs Casey Schwab told the National Council of Legislators from Gaming States earlier this month. "And as more money goes into sports betting, that price tag goes up."
Musburger also talked about the impact of sports betting on his role as an announcer. He told Florio that while he might include more information relevant to bettors, he would try to do so in a way that didn't immediately turn off those who just want to watch the game. After all, he said, gambling still shouldn't supersede the action on the field.
"I still don't think it's the most important part of the game," he told Florio. "I still think winning the game, having your team mature, backing a team, maybe even playing a fantasy league is more important than if a handful of people are going to cash tickets and win money on what the team does."