Jamal Murray scored 34 points and Nikola Jokic recorded his second straight triple-double to help the Denver Nuggets get past the Portland Trail Blazers 116-112 in Game 4 of their Western Conference semifinal series.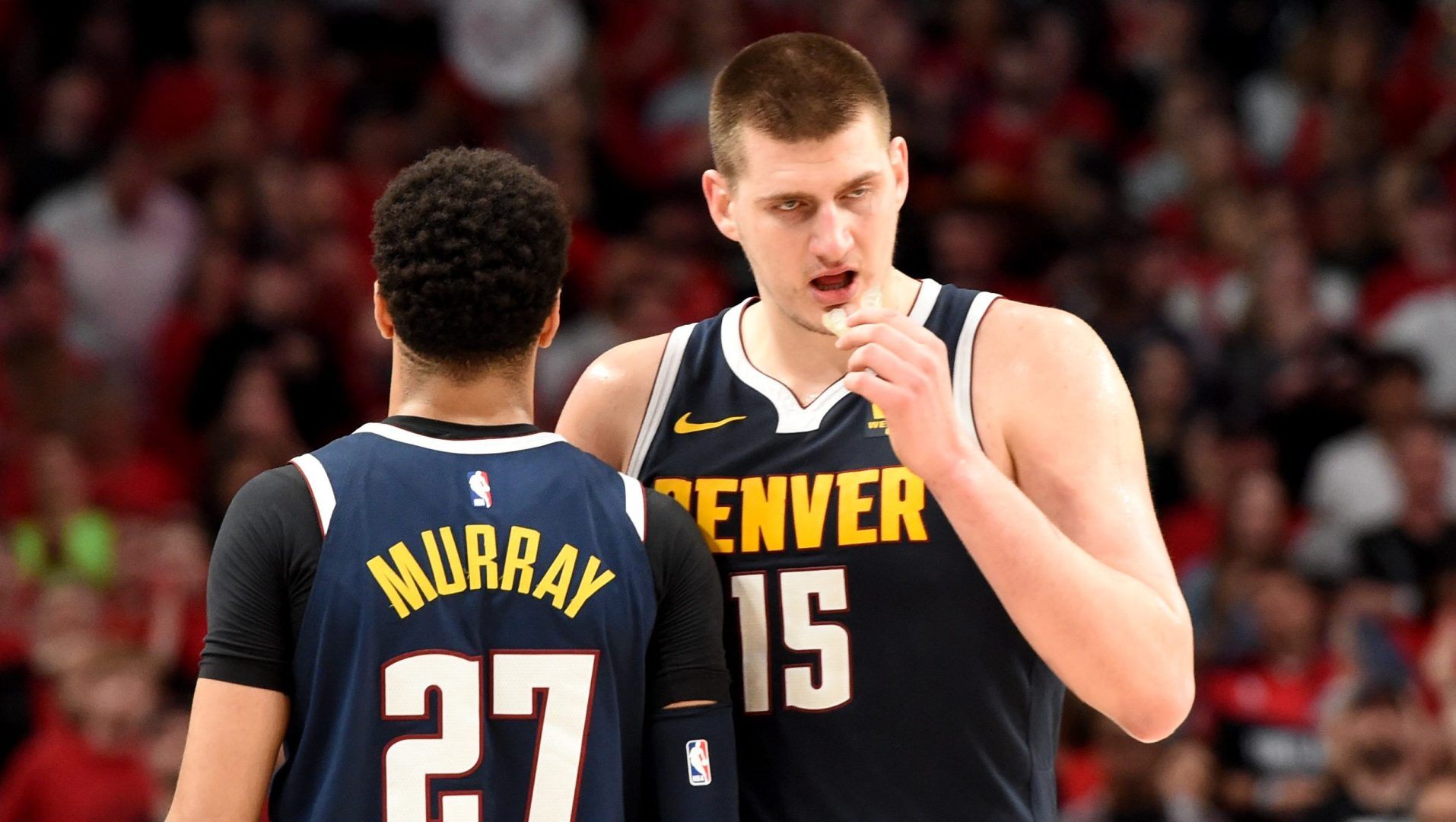 The win tied the series at two games apiece, setting up a critical Game 5 on Tuesday night.
Murray Free Throws Sink Portland Comeback
Denver rebounded to even the series after losing a heartbreaking quadruple-overtime game on Friday, only the second playoff game in NBA history to go to four extra periods.
"Our guys are tough," Denver coach Michael Malone told reporters after the win. "To come in here and win this game 36 hours after losing in four overtimes, speaks to just how tough we are."
Malone pointed out that his team had responded well in similar situations throughout the season. The Nuggets had a league-best 12-1 record in the second of back-to-back games on consecutive nights, and also went 13-3 in games decided by three points or less.
Portland entered halftime with a 63-57 lead, but the Nuggets took control in the third quarter, winning the period by a 27-14 margin. The Trail Blazers mounted a fourth quarter comeback, but were never able to get closer than two points when Damian Lillard made a layup with 7.7 seconds remaining. Murray answered with two free throws to all but ice the game after that.
CJ McCollum led the Blazers with 29 points, while Lillard added 28 in the losing effort.
"It is disappointing," Portland coach Terry Stotts said after the game. "You go out 3-1 and you have a lot of momentum and obviously that would be a great position to be in. But they're a good team, they came out and played well."
Nuggets Now Favored to Advance to Conference Finals
There were concerns that the Nuggets might be fatigued entering the game. While both teams were coming off of the marathon Game 3 encounter, the Nuggets were also still trying to recover from a grueling seven-game series against the San Antonio Spurs in the first round. But according to Jokic, the team didn't feel tired going into what felt like a must-win game for them.
"We just said to ourselves, 'If we win today, then the last game doesn't really matter that much,'" Jokic told reporters. "Yes we played a four-overtime game, it was exhausting, but we won tonight so the last game doesn't really matter."
The win gives Denver home court advantage, as they will host both Game 5 and a potential Game 7. That's been enough to make the Nuggets a slight favorite in the series, with the FanDuel Sportsbook rating the Nuggets as a -152 favorite to go through to the Western Conference Finals.
In reality, whichever team wins Game 5 will become a clear favorite to go on to win the series. The Nuggets are 4.5-point favorites to win at home on Tuesday.