Monday Night Football features a unique doubleheader in Week 13 with Washington (4-7) visiting the undefeated Pittsburgh Steelers (11-0), and the Buffalo Bills (8-3) playing the San Francisco 49ers (5-6) in Arizona.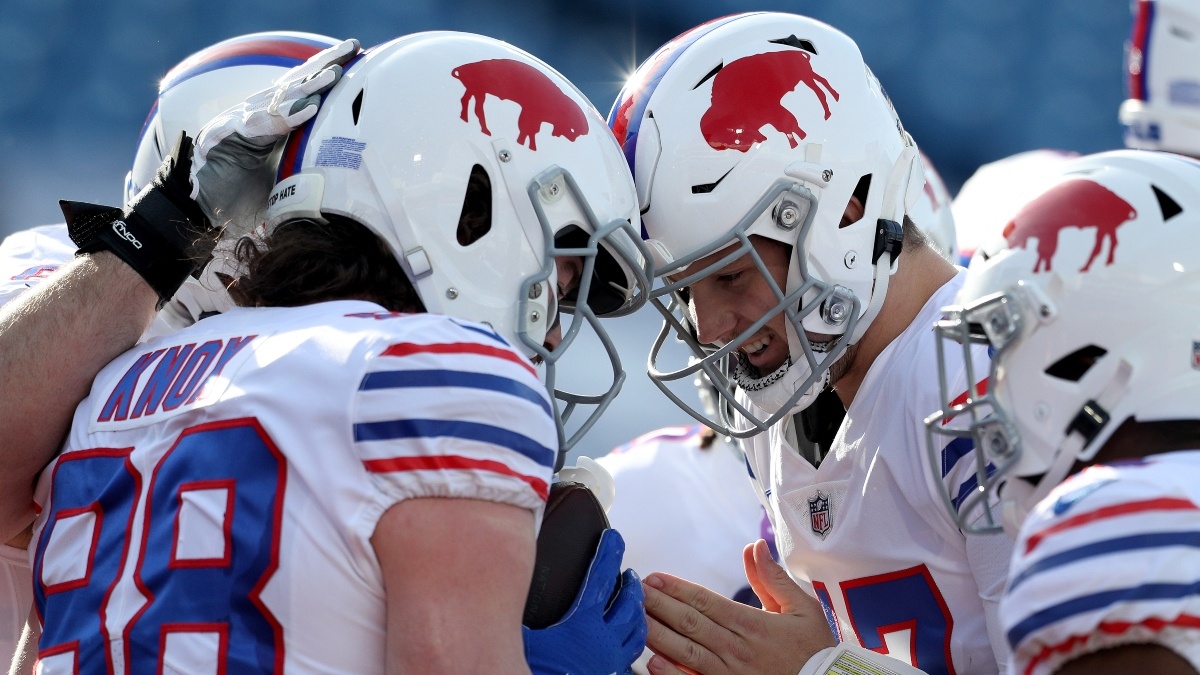 It wouldn't be the NFL's pandemic season without a couple of extra primetime games to accommodate the rescheduling of games that weren't played due to COVID-19 outbreaks. With California experiencing a surge in cases, health officials prohibited contact sports in Santa Clara County. As a result, the Niners scrambled to find an alternative venue in which to play home games. The Arizona Cardinals obliged. The Niners will now share State Farm Stadium with the Cards for the remainder of the season.
"This entire year has been kind of odd, kind of strange," said 49ers linebacker Fred Warner. "There's been a lot of change, a lot of different things from a regular NFL season. This kind of just fits right in."
The Pittsburgh Steelers were jerked around last week when their Thanksgiving evening game against the coronavirus-ravished Baltimore Ravens was postponed for six days. The Ravens/Steelers finally played on Wednesday, which forced the NFL to reschedule their games in Week 13. Baltimore was originally scheduled to play the Dallas Cowboys on Thursday Night Football in Week 13 before the league pushed it back for a Tuesday Night Football kickoff.
Meanwhile, the Steelers had their matchup against Washington rescheduled as the opening bill on Monday Night Football. The Steelers are on short rest, while Alex Smith and Washington are well-rested.
MNF Uno: Washington at Pittsburgh
Despite a losing record at three games below .500, Washington find themselves in the playoff hunt and chasing the first-place New York Giants (5-7).
On paper, this one looks like a defensive slog. The stingy Steelers and their top-ranked defense allows only 17.1 ppg, whereas Washington's underrated defense flew under the radar this season. They're ranked #6, allowing only 22.1 ppg.
Rookie Antonio Gibson leads Washington with 11 touchdowns on 645 rushing yards (4.6 yards per carry). "Scary" Terry McLaurin only has three touchdowns, but the second-year WR tallied 69 receptions for 953 yards.
---
Washington (4-7) at Pittsburgh Steelers (11-0)
Kick-off: 2pm PT
Location: Heinz Field, Pittsburgh, PA
Point Spread: Pitt -6.5
Total: 43.5 o/u
Moneyline: WAS +255 / PITT -300
---
The well-balanced Steelers are tough-as-nails on defense, but they also average 28.8 points per game, good for sixth-best in the league. Rookie WR Chase Claypool caught 45 passes for 611 yards and eight touchdowns. Big Ben loves the kid. They've hooked up for nearly one-third of his 25 touchdowns.
The Steelers boast the top turnover differential in the NFL at +12, thanks to a league-leading 16 interceptions.
Over at DraftKings, you can wager on a perfect 16-0 season at +340 odds, or fade the Steelers at -455 odds.
The Mirage Sportsbook in Las Vegas listed the Steelers to win the Super Bowl at +600 odds, or the third-highest team on the futures board.
MNF Dos: Buffalo at SF (in AZ)
It wouldn't be 2020 without some games hosted in random spots. The Stanley Cup finals occurred in Edmonton. The NBA Finals went down in Orlando. Heck, Dana White found an island in Abu Dhabi to host UFC fights. So, it's totally not weird that the San Francisco 49ers will host home games in Glendale, Arizona.
The last time the Bills played in Arizona, the Cards stunned them with a Hail Mary touchdown resulting in a last-second loss.
The Bills haven't won a Monday Night Football game since 1999. Can Josh Allen help them snap the streak? In only 11 games, Allen eclipsed 3K passing yards while tossing 22 touchdowns and rushing for six more. The Bills struggle to stop the run, and we know how much the 49ers and Kyle Shanahan loves to run it down opponents' throats.
---
Buffalo Bills (8-3) at San Francisco 49ers (5-6)
Kick-off: 5:15pm PT
Location: State Farm Stadium, Glendale, AZ
Point Spread: Pick'em
Total: 47 o/u
Moneyline: BUF -105 / SF -105
---
The Niners are fresh off a big-time 30-23 win over the LA Rams last week to end a three-game skid.
QB Nick Mullens will finally have the Niners' top two wideouts playing in the same game. Deebo Samuel missed over a month with a hamstring injury. In his first game back, he lit up the Rams with 13 catches and 133 yards. Brandon Aiyuk returns to the lineup after recovering from COVID-19. He only missed one game.
If the Niners knock off the Bills, they will keep their slim postseason hopes alive.