Major League Baseball Commissioner Rob Manfred's late-inning rally to convince West Virginia's Gov. Jim Justice to veto a sports betting bill that seems to be gaining traction in the state might strike out. Professional baseball's head executive made his pitch Friday to lawmakers in Charleston through a conference call with local media.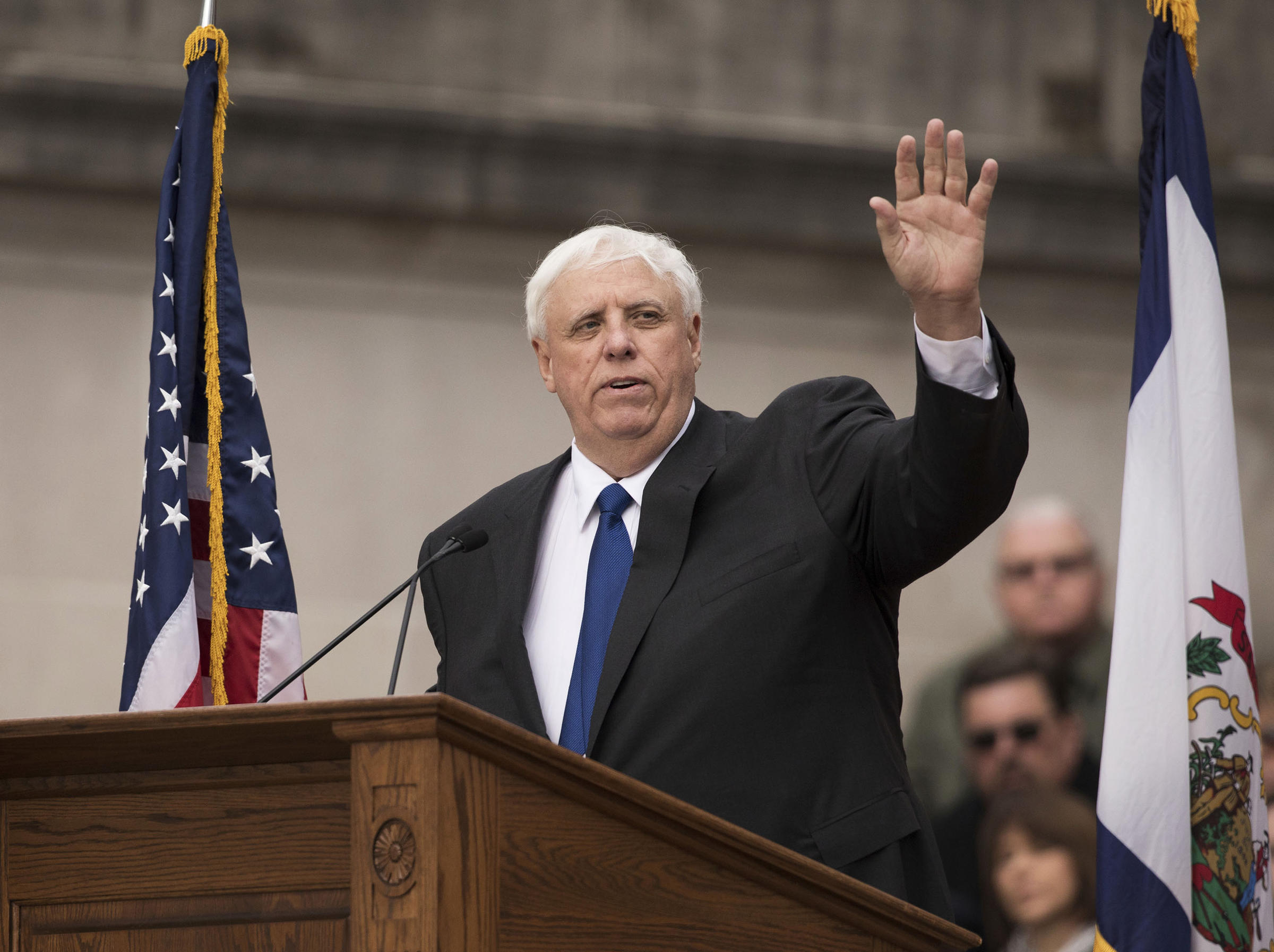 "Obviously, we understand there are a lot of parties interested in the sports gaming bill pending in West Virginia," Manfred said in the call. "Most important would be the citizens of West Virginia. But MLB and other professional sports also have strong interest. It is, after all, our product that people are seeking to bet on. Historically, there's been a recognition that sports gambling can (compromise) the integrity of the sport. A bill like this would force us to take steps to protect the integrity of our product."
The Senate passed the bill 25-9 on Feb. 20 and sent it to the House. They approved the legislation Friday 77-22. As written it would allow the state's four race tracks and the iconic Greenbrier Resort to offer wagering on professional and college sports. The Greenbrier hosts a PGA Tour event in July and it is not certain if the tournament would be affected by any sports betting facility on the property.
This all hinges on the Supreme Court's ruling about the Professional and Amateur Sports Protection Act (PASPA) of 1992. The case, Christie v. NCAA, was heard in December, with a decision expected sometime in the first half of 2018. The next possible date for a decision is March 19. If the Court finds in favor of the plaintiff sports betting would be allowed in every state in the union.
Veto Chances Unlikely
Manfred's problem with the bill is that it does not include a 1 percent royalty to professional sports on the total handle by sportsbooks. Called an integrity fee by those in the business offices of professional sports, it has been denounced by some as a money grab.
Critics say the fee is on the entire amount bet, which could take up to 20 percent of a facility's profits. Manfred said they would be willing to negotiate that percentage.
Justice has not indicated publicly whether or not he will sign the legislation into law, but even if he vetoes it, legislators have enough votes to override his executive action. Still Manfred made his case for eliminating what he called a "fundamentally flawed" law.
"We are realistic that sports betting in all likelihood is going to be expanding in the U.S.," Manfred said. "We would support a bill constructed more efficiently and effectively — one that takes into account the interests of the citizens and sports leagues, not just the gaming industry."
Legalization Shakedown
If Justice signs the bill the Mountain State would become the first state in 2018 to pass legislation allowing sports betting. They would join New Jersey, Pennsylvania, Mississippi, and Connecticut to have a similar law regarding wagering on sports.
There are more than 20 states that have expressed interest in the subject and many have started the process for legalization. MLB and the NBA have been the most aggressive in requesting states institute an integrity fee.
Indiana is the one state that has that fee in a bill's language. It has not yet passed, however, and lawmakers continue to debate the merits of such a payment.