Minor League Baseball teams collectively released hundreds of players on Thursday, the first wave in what could be a massive number of cuts throughout baseball.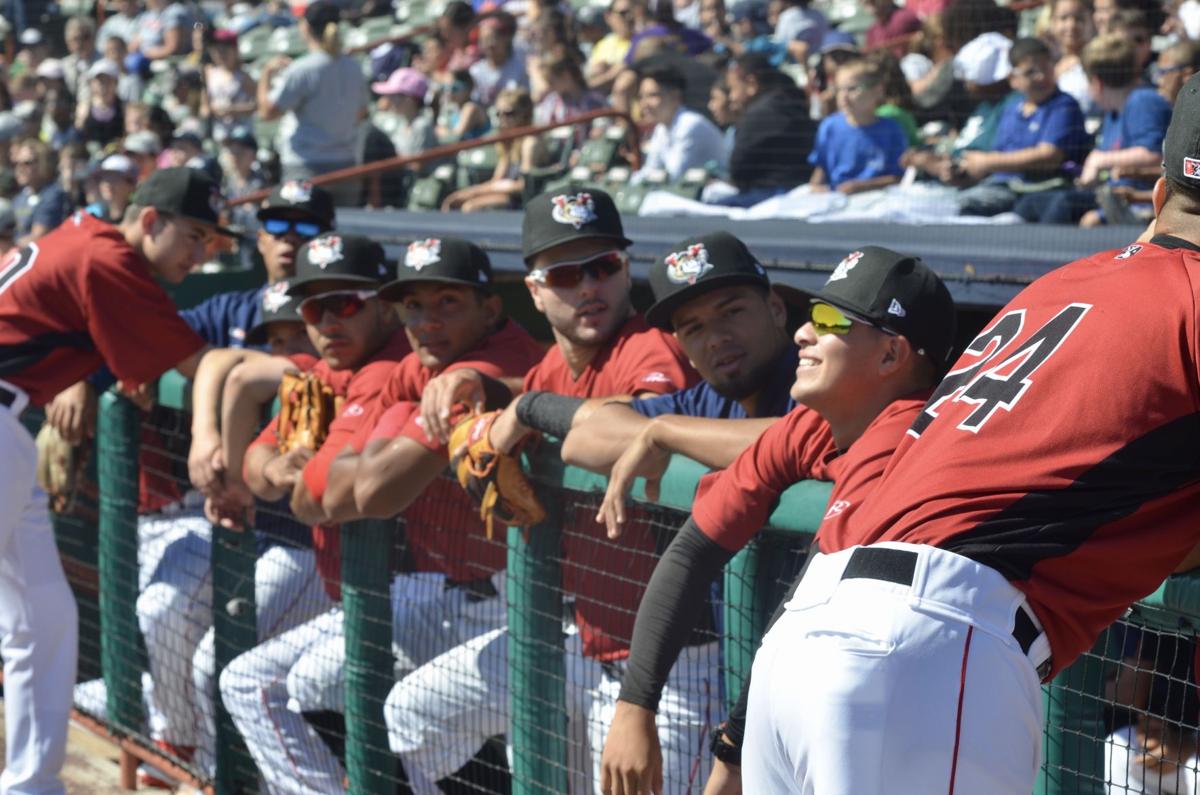 More than a thousand players could lose their jobs as Minor League Baseball teams deal with the reality that they likely won't be playing games this year.
Minor League Baseball Unlikely to Happen in 2020
According to an ESPN report, team officials say that most players in this first round of layoffs likely would have been released by the end of spring training, regardless of the COVID-19 pandemic and the resulting shutdown of the sport. However, many players who expected to have jobs this summer also received word that they had been cut.
Minor League Baseball relies heavily on revenue from ticket sales and concessions. Since these teams and leagues don't earn revenue from large television and radio contracts, they can't afford to hold games without fans, unlike their MLB counterparts. While Minor League Baseball hasn't officially cancelled the 2020 season, the general consensus is that there is no other path forward, and teams have been behaving as though they won't play this year.
Many released players may find it hard to get back into professional baseball after this season. Major League Baseball has already been pushing to contract the number of minor league teams. These cuts, combined with a severely shortened, five-round amateur draft, may make it easy for organized baseball to reduce the number of teams in each franchise's farm system.
MLB teams agreed to pay their minor league players a flat salary of $400 per week in April and May. Several teams have announced that they will pay players through at least June, with both the San Diego Padres and the Seattle Mariners pledging to do so through August. On the other hand, the Oakland A's said they would cut off the payments at the end of May.
Church Blasts Mets After Release
There have been scattered efforts to help minor leaguers. Los Angeles Dodgers pitcher David Price pledged to give $1,000 in June to every minor league player in the Dodgers system not on the 40-man roster.
Some minor league players were understandably upset about the massive cuts. Former New York Mets second-round draft pick Andrew Church took to Instagram to discuss his release, blasting the organization and taking swipes at the fact the team kept Tim Tebow on its AAA roster for publicity purposes.
"They made a mockery of our team by putting a celebrity on it to sell more tickets," the pitcher wrote in his Instagram post. "I saw players lose their jobs because of it. We weren't playing to win, we were playing to make everyone else money. Not the players. We never saw a cut."
Meanwhile, the MLB season remains in doubt. Players and owners have discussed plans to restart the season sometime in July, but remain far apart on financial issues. Players have agreed to take prorated salaries for the shortened season, but have so far balked at suggestions that they accept additional salary cuts because teams will play games in empty stadiums.