Will Democrats control the US House of Representatives and/or the Senate after November's midterm elections? One UK betting site believes the races will be incredibly close, and has set the lines accordingly for people wanting to bet midterm election odds.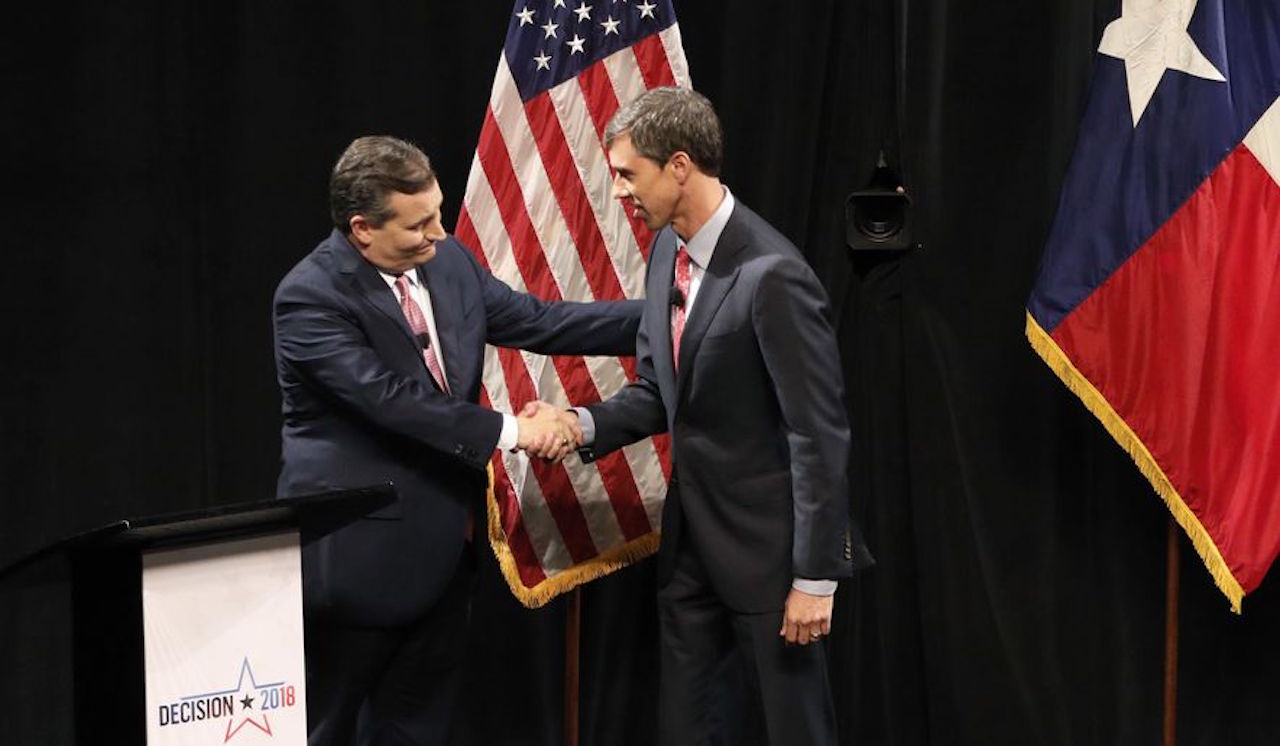 Paddy Power, which offers odds on all American congressional races, as well as a separate section on President Donald Trump, has set the line for Democrats to win control of the House in November at 4/9. For Republicans to retain their majority the line is 6/4. An evenly split house is listed at 50/1.
The internet gambling site has a more favorable outcome predicted for the GOP in the Senate. They are a 4/7 pick to retain control, while Democrats are listed at 5/1. No majority has odds of 11/5.
Battle for Texas
One of the races that could swing the Democrats way is the contest between incumbent Republican Senator Ted Cruz. He is locked in a tight battle with challenger, Beto O'Rourke. The race is currently a toss up according to several polls, and there is a large swath of undecided voters that will most likely determine the outcome. Paddy Power has Cruz at 2/5 to win, and O'Rourke at 17/10.
One Lone Star State resident who has made up his mind is musician Willie Nelson. He recently endorsed O'Rourke, then faced a barrage of criticism after posting his intentions on social media.
"I've endorsed a lot of people: Jimmy Carter, Dennis Kucinich, and Hillary and Bill, Obama," Nelson told Rolling Stone Magazine. "A lot of people seem surprised that I'm backing a candidate, but it ain't my first rodeo."
Cruz is seen as the Washington establishment and has hinted that he would support Supreme Court candidate Brett Kavanaugh. That stance made him the target of protestors, who chased him out of a Washington DC restaurant.
O'Rourke was quick to chastise those who heckled Cruz and his wife, posting his feelings on Twitter.
"Not right that Senator Cruz and his wife Heidi were surrounded and forced to leave a restaurant last night because of protesters. The Cruz family should be treated with respect," he wrote.
Indiana's Donnelly Vulnerable
On the Democrat's side, Indiana senator Joe Donnelly is in danger of losing his seat to Republican challenger Mike Braun. Donnelly has the edge at 8/13, but Braun is not far behind at 6/5.
That race might come to border security. In polls, Hoosier State residents identified it as the third most important issue, behind the economy and health care.
Donnelly has gone against his party on the issue, voting as a member of the House in 2010 against a bill that would have allowed illegal immigrants who grew up in the United States to earn legal status through college or the military.
He has consistently defended his approach of working across the aisle with the GOP. He is in a state that has a large approval rating for Trump.
"Hoosiers need someone who will go to Washington and work in a bipartisan, common-sense way," Donnelly said. "That's what I've done, and that's what I'll continue to do next year."
Braun is a staunch supporter of President Trump's view on border security, and has called for immigration reforms, including building a wall on the border between the US and Mexico.